DECKING YOUR HALLS
The holiday season is just around the corner… Use these tried-and-true decorating tips to create your own winter wonderland.
OUTDOORS
SHOWCASE YOUR HOLIDAY SPIRIT. The wide-open outdoors give you extra liberty to stretch your creative wings, so let your imagination take flight. Start with classic outdoor Christmas decorations like garlands, wreaths, window and mailbox swags-then light up the night. Adorn trees, shrubs, fences, or railings with sparkling lights: stay classy with traditional clear lights or get playful with multi-colored bulbs. Experiment by mixing mini LED string lights with retro C7 bulbs. And be sure to add a well-placed inflatable figure or festive sculpture to create a welcomed point of focus.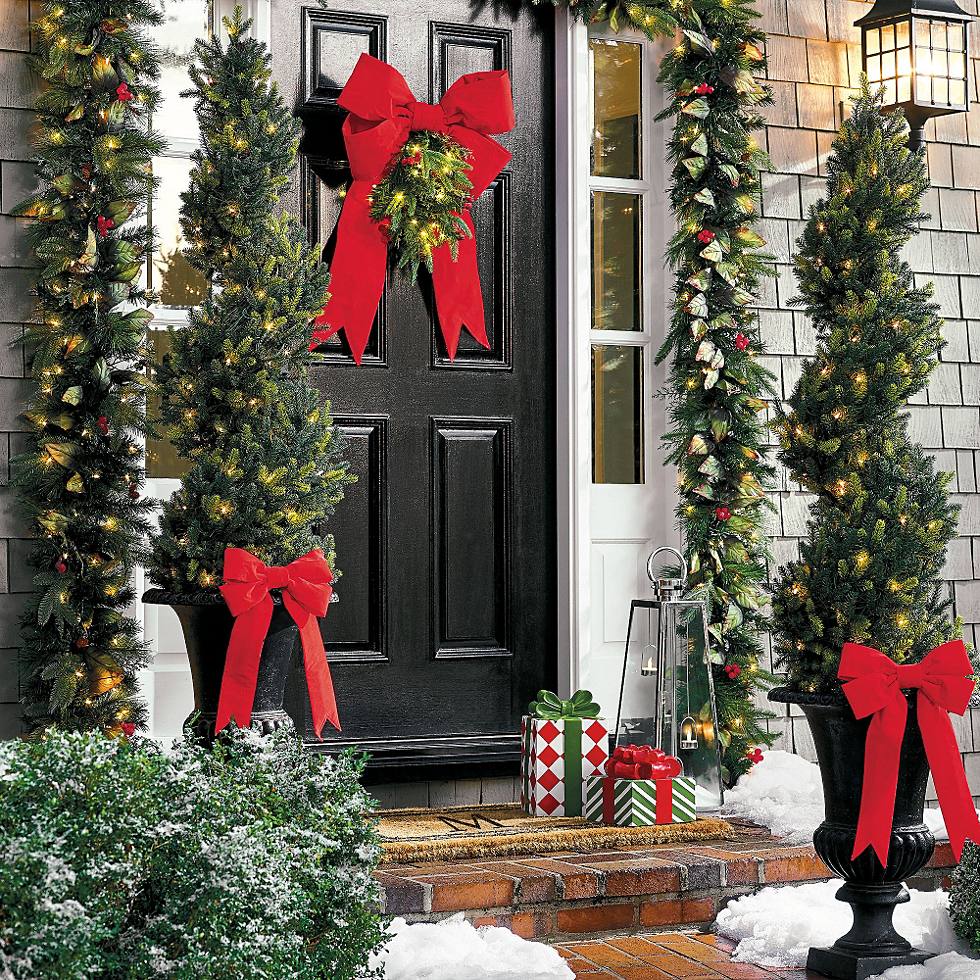 CREATE A DAZZLING DOORWAY. Make an unforgettable first impression and really dress up your threshold. Define the space by surrounding the doorframe with lush, lighted garlands—a standard door requires three 9 foot sections, but be sure to measure. Now, bring it life: a cordless wreath quickly brightens up your door. Save time by using decorative garland ties and a wreath hanger that work in any season.
CONSIDER UNCONVENTIONAL COLORS. Traditional red and green are grand, but there are many spectacular styles that sparkle. Here are a few of our favorites:
All-natural: Go for woodland-themed pieces, lifelike picks and branches, classic cedar, realistic boxwood, and forest creatures made from sisal and other natural materials.
Vintage and Whimsical: Add a time-honored twist with a retro Christmas tree featuring large globe lights. Then take your decorating to a new level with charming ornaments, colorful wreaths, and impish elves.
Contemporary: Black and white together is timeless—be bold and use these contrasting colors to create a monochrome palette. You'll be amazed at the results, especially after you mix in visually intriguing patterns, like chevron and harlequin.
Keep it all running smoothly… and easily. Using a photocell or digital timer takes the guesswork out of lighting your display—that way you'll spend more time celebrating and less time plugging in and flipping switches. Ensure all of your decorations and devices (extension cords, for example) are suitable for outdoor use. If not, the life of your display could be short-circuited. Finally, check the weather: natural greens display their best in colder climates; artificial foliage is ideal where the weather is warmer.
GO GAGA FOR GARLANDS. Its unmatched versatility makes it a designer go-to for lavishing everything from windows and doors to railings and banisters, mantels, tables, and more. We love faux greenery because it possesses all the beauty of the natural variety without any of the hassle. Embellish your garlands with Christmas ribbons, lights, ornaments, artificial flowers and berries to make it uniquely your own.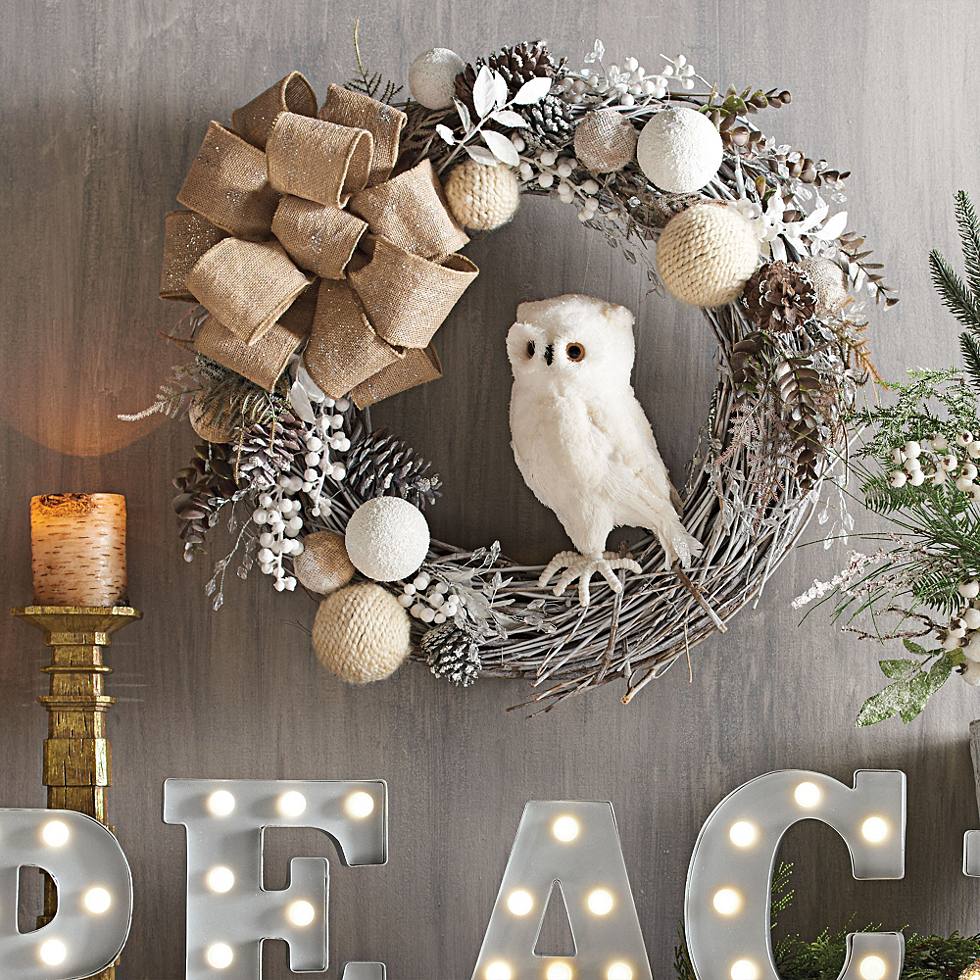 LIGHT UP A ROOM (OR THREE). Christmas trees aren't just for the living room anymore. They're taking root in entryways, bedrooms, and even kitchens—nearly any room in your home. It's a delight to give these multiple trees their own unique themes. Match your room's existing décor, create a children's tree, or get crafty by decorating one solely with homemade ornaments.
MAKE IT A TOTAL TRANSFORMATION. Swap out your everyday art, accent pieces, and floral arrangements for pieces with real holiday pop. Unexpected touches of Christmas charm throughout your home give it a curated, professionally decorated look. Finally, make your holiday gatherings a sensory experience with the gently flickering flame of scented candles. What's more, battery-operated candles provide the same soothing ambience without the melting wax, smoke, or open flame.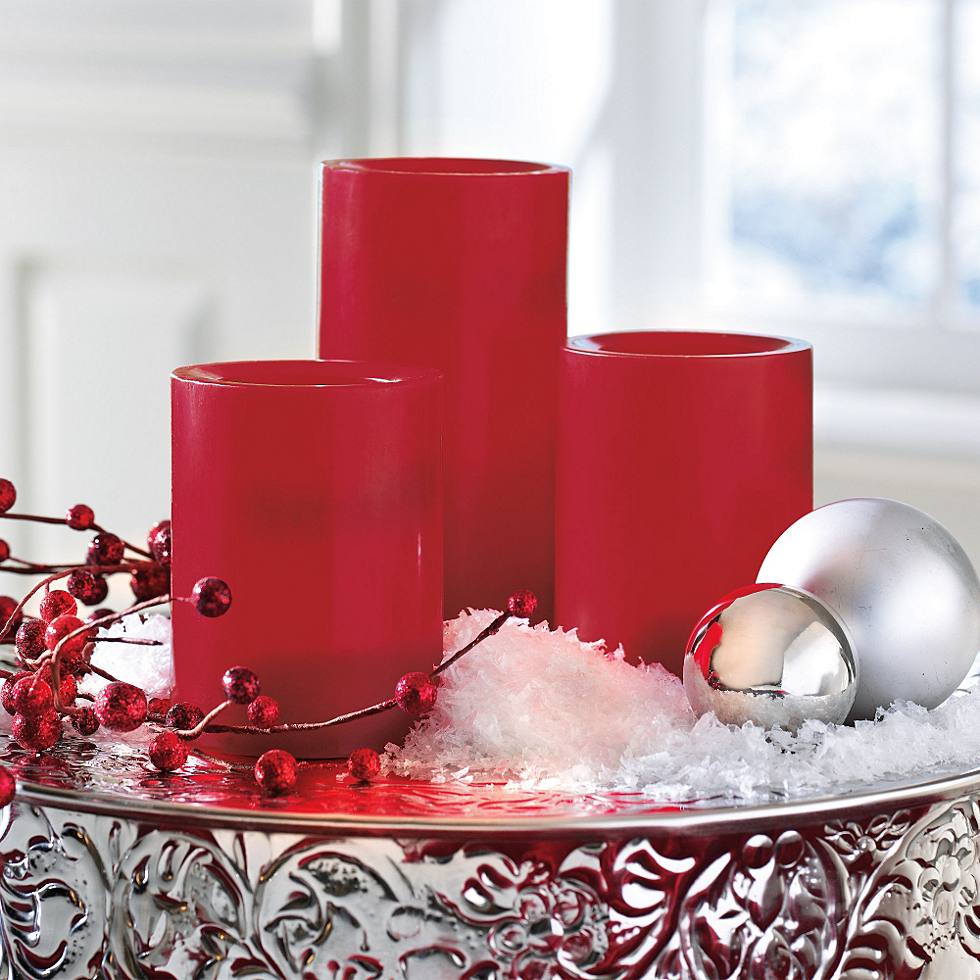 For even more inspiration, check out the Grandin Road Christmas decor. It's time to get decorating!
Shop for your perfect Indoor Christmas Decorations >