You've dug through every fly-by-night store and crept endlessly across the web, only to discover one dead end after the next. You're on a moonlight mission to take your decorating to the next level with easy, elevated, and exclusive Halloween décor not appearing at every haunted house on the block.
Shazam.
Follow along and fill up your trick-or-treat bag as we count down the top 13 Halloween Products You Won't Find in Stores (or anywhere but grandinroad).
13 | Pumpkin Boo Wreath
Boo back at you! A colorful and happy, can't-find-it-anywhere-else welcome.

12 | Werewolf Wrap
Just throw it over your fave LBD or T-shirt, and the Best Costume Award is a wrap.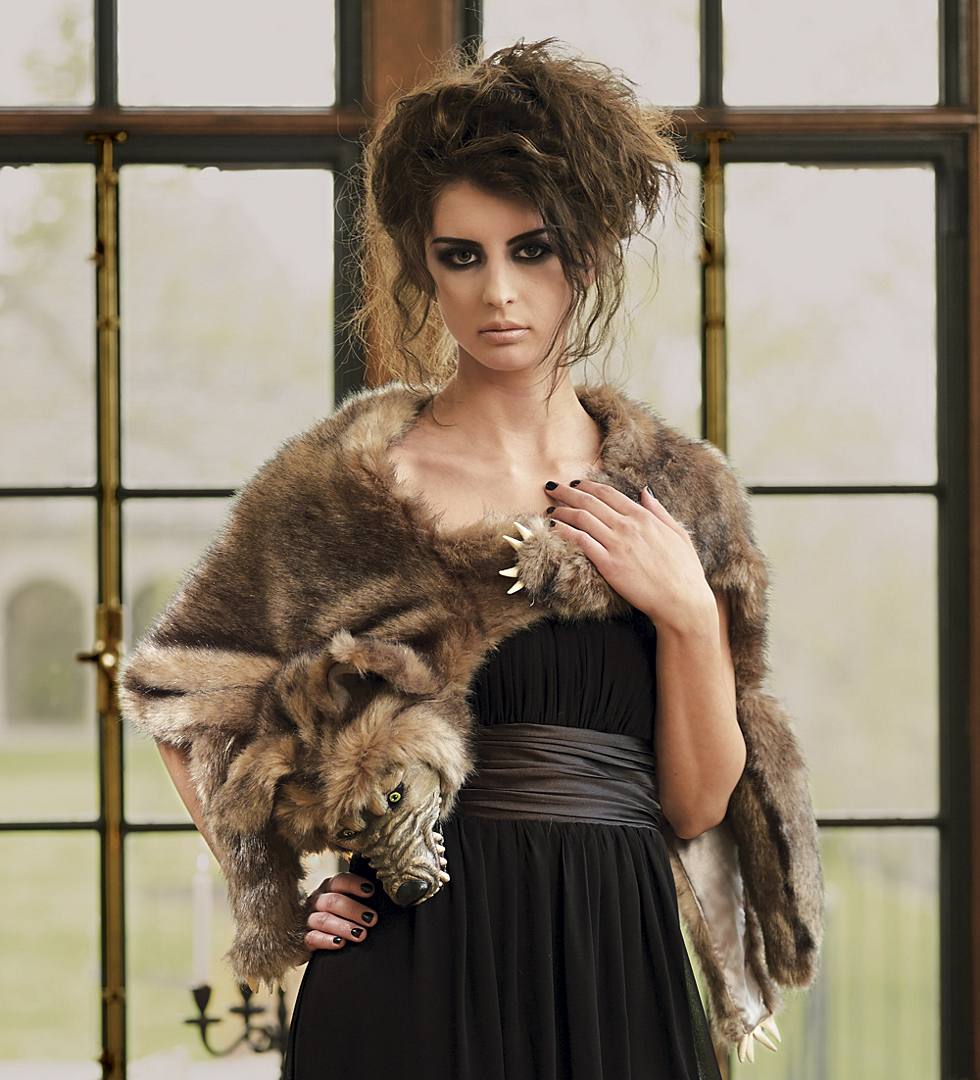 11 | Animated Skeleton Telephone 
One-of-a-kind Halloween animated prop calling. Will you pick it up?

10 | Harlequin Witch Leg Stakes
Kick up your outdoor Halloween decorating. Everyone will fall head over heels.

9 | Jeweled Skull Decanter
Drop. Dead. Glamorous. Holds your favorite spirit and the attention of every guest.

8 | Spider Web Poncho
Screams simplicity, style, and sophistication. Toss it over leggings and… presto.

7 | "Enter If You Dare" Luminaries
They've been warned—in a big way. You can only bag these luminaries here. Brilliant.

6 | "My Beloved" Tombstone
Welcome your Halloween party guests with a never-seen-it-before, graveyard to die for.

5 | Black Illuminated Pumpkins
From garden patch to simply gourdgeous. A fun, modern update to the Halloween icon.

4 | Animated Haunted Typewriter
Moving. Don't just decorate, put on a spine-tingling show to write home about.
3 | Six Arm Lady Shadow Box
Beguile your Halloween guests with her hypnotic dance. (No. 1 is eerily close now…)

2 | Halloween Harper Topiary
See? You can get in the spirit and keep your sense of style (when you haunt grandinroad).

1 | Tick Tock Halloween Wreath
Ta-da! Count down every thrilling minute to the witching hour, in striking fashion.
 
Shop all of these grandinroad exclusive Halloween décor items and more now.