Halloween décor you must see to believe…
YOU MAY NEVER FEEL THE SAME WAY ABOUT HALLOWEEN DECORATING AGAIN!
A blanket fog, the slight scent of old books or fresh pumpkins. A sudden scream! And then music… from where? The Halloween that's longest remembered is the one that engages all your senses.
BEWARE OF THE FOG
What makes for the perfect Halloween setting? The pale glow of a late October moon, a sudden gust of wind that sends dried leaves dancing through the darkness. Was that the sound of footsteps behind you? But no one's there. Peer into the black shadows between the trees. It's the things you thought you saw, that are the scariest. Welcome to your home… shrouded in a swirl of fog courtesy of our Halloween fog machines. Plus the fog doesn't have to stop at the front door-our Metal Cauldron takes the gloom into any room.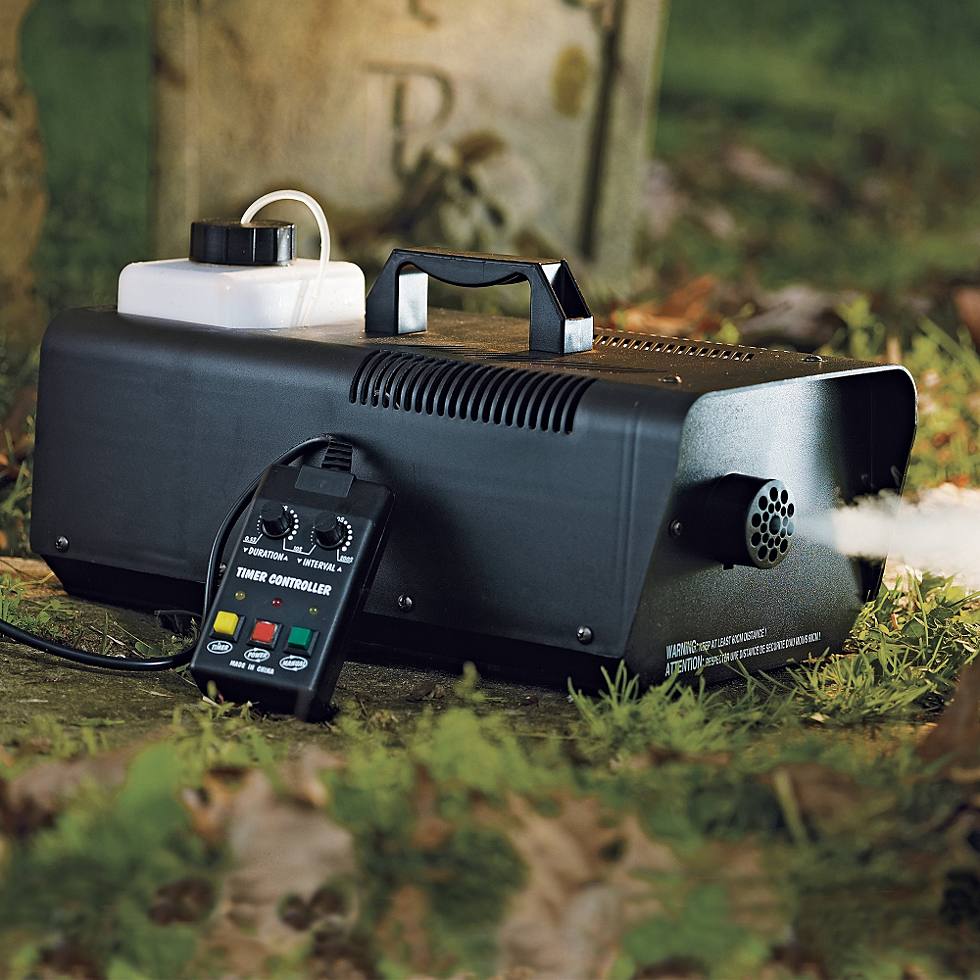 FALL (AND FEAR!) IS IN THE AIR
The scents of fall are easy to recall but difficult to describe. That's because no other sense wanders farther through centers for memory and emotions before you become conscious of that faint aroma… of what?
BREATHE DEEP THE GATHERING GLOOM
Add just a hint of haunted library mustiness to our Animated Haunted Books by strategically stacking vintage volumes acquired from a thrift shop or garage sale. Adding real books also cleverly camouflages the Haunted Book until it pops opens, startling your unexpecting victim with a fiendish laugh and a groping skeleton hand.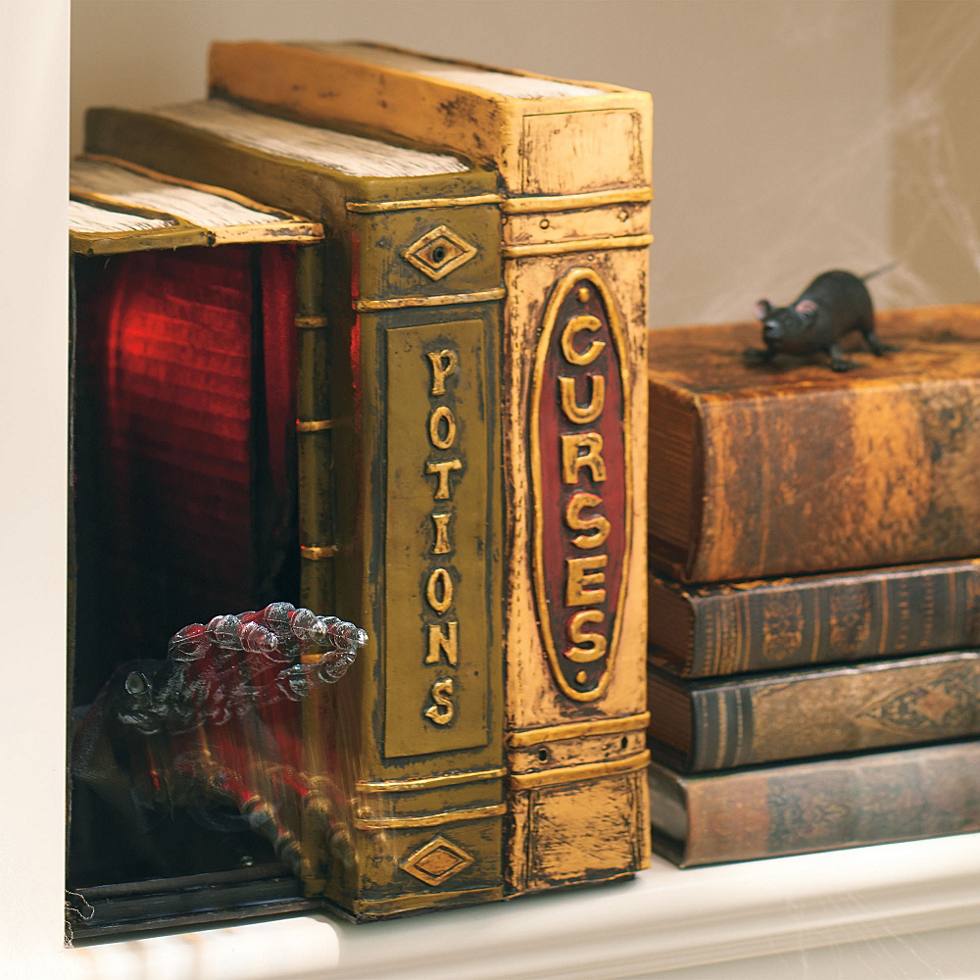 OR ADD AN AIR OF WELCOME
It's an aromatic (and easy) addition to your designer pumpkin patch. You've assembled a perfect combination of our Designer Pumpkins and Pumpkin Stands. Now for the perfect final sensory touch-a discretely placed spiced pumpkin scent for your plug-in air freshener-adding the perfect fall ambience.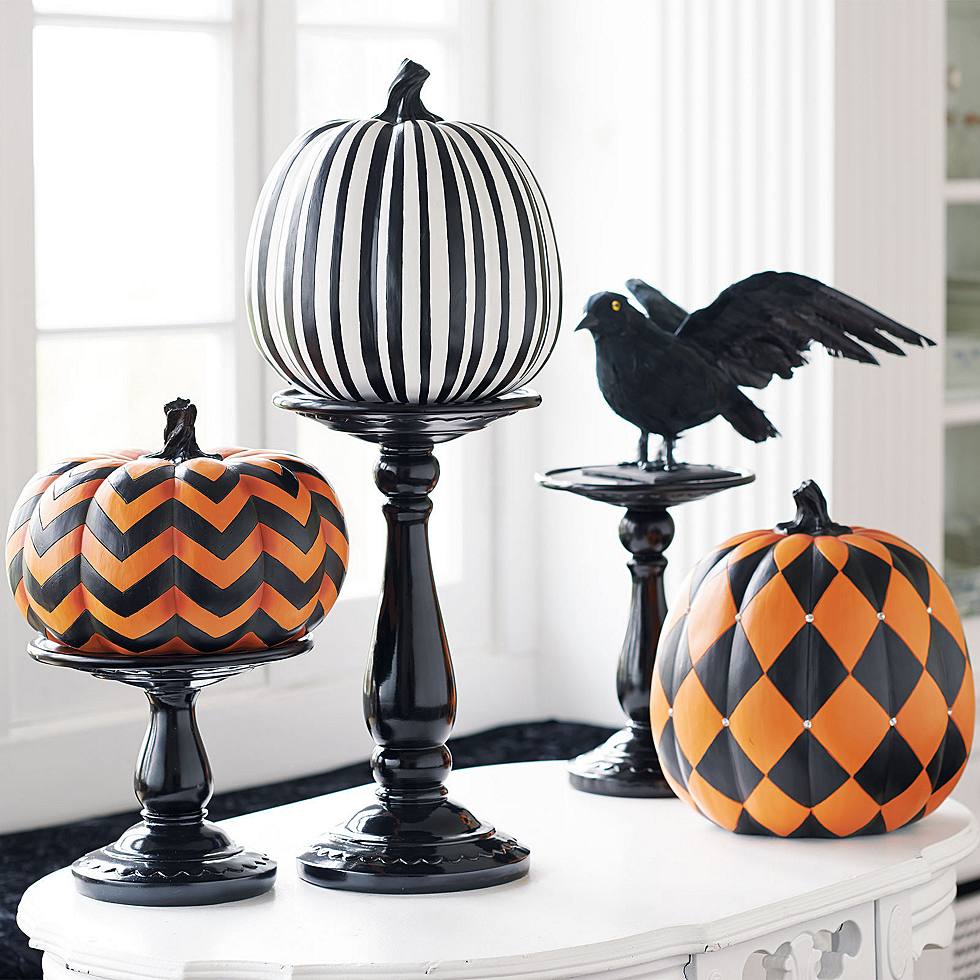 STAGE YOUR HOUSE FOR THRILLS
Creating individual moments of musical and animated features gives your decorations a fun flow that leads visitors from one spooky corner to the next. Placing our motion-activated Animated Writing Spellbook next to the punch bowl will also serve up a witch's incantation recited to a haunting soundtrack.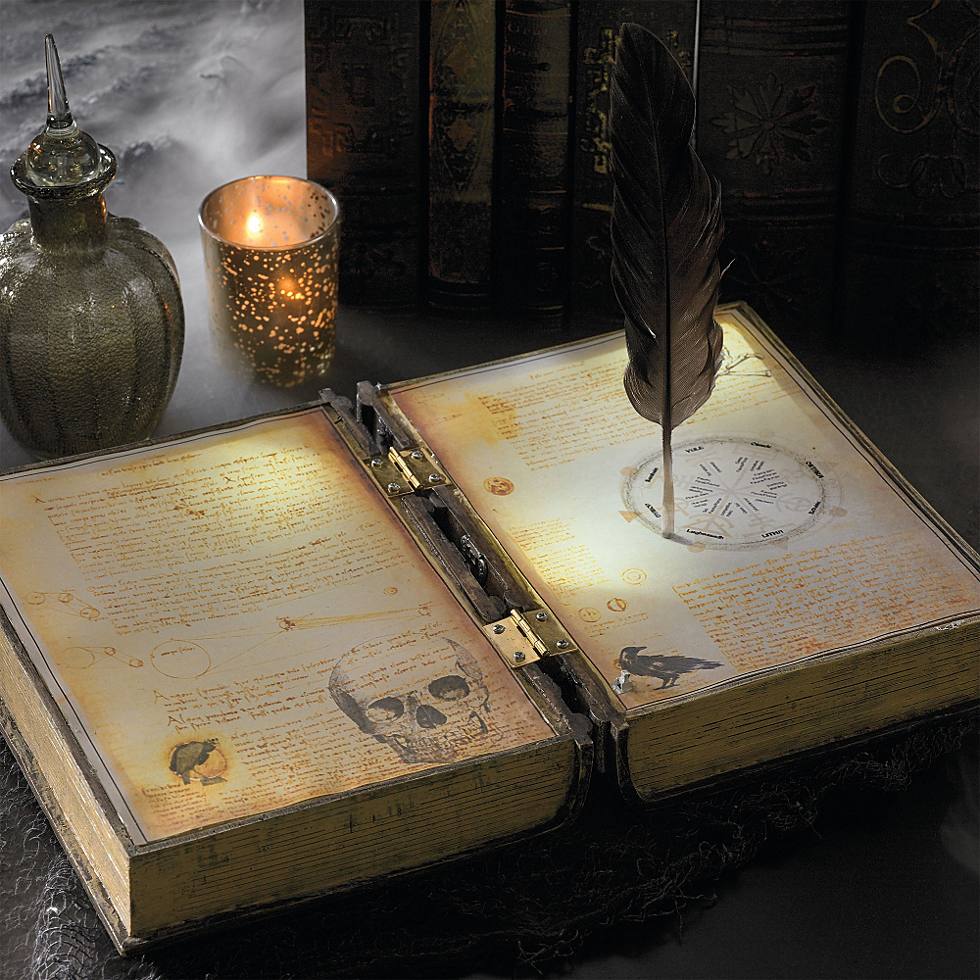 SCARE TACTICS THAT SPEAK TO YOU
Make frightfully entertaining animated characters the star of your staging — and bring it alive. Halloween Haven has a whole coven of speaking, spine-tingling personalities that will have your Halloween guest list spellbound at every word. Among the imposing figures you can dub the ghost of honor at your next monster bash are the Snow White Old Hag, Spell Casting Witch, Bernard the Butler, and Zaltana Fortune Teller. They're all dying to make an appearance!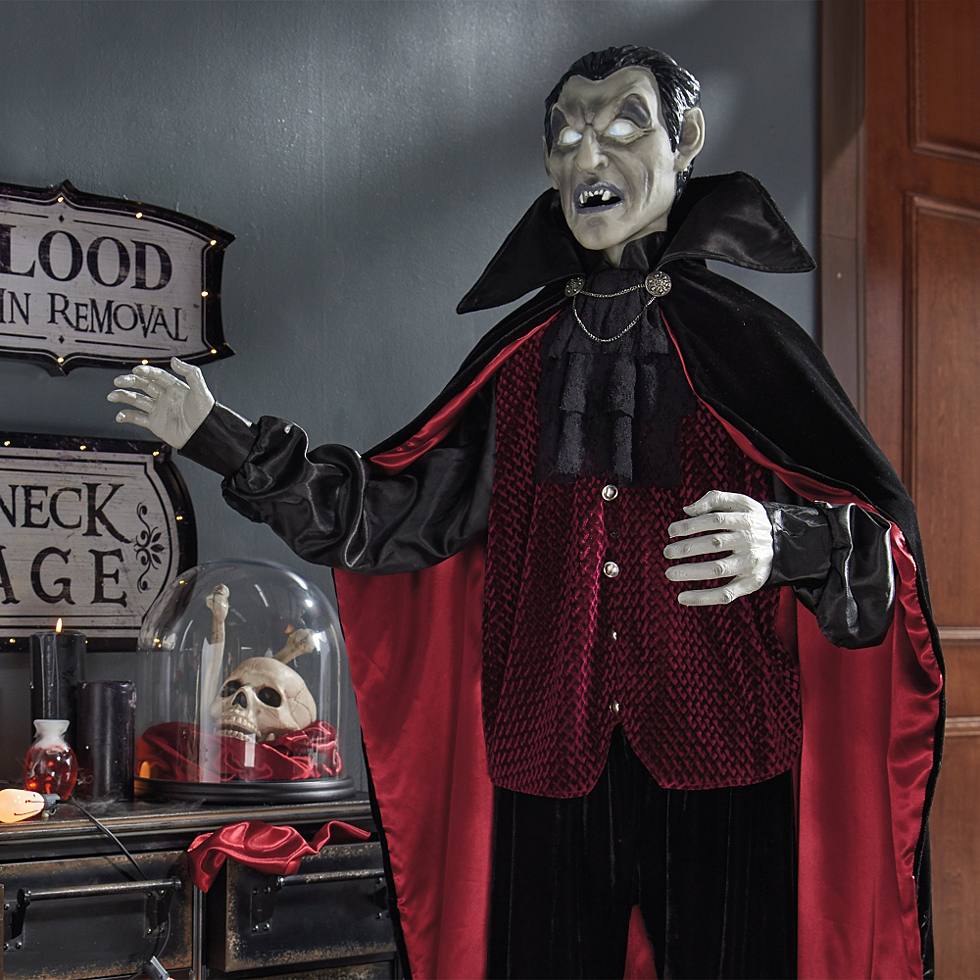 See all our spooktacular animated Halloween characters in action, shop our complete line of Halloween decorating products, and get great Halloween decorating tips, sure to send the senses into the next dimension.