FANTASTIC OR FRIGHTENING, IT'S TIME TO CELEBRATE…
The mantel is the heart of your room—'tis the season to dress up that little ledge to celebrate the harvest and Halloween. Whether you prefer to keep it simple and symmetrical or layer up the decorations, the right embellishments make it even more enticing to gather 'round the hearth for a fireside chat or a haunting ghost story. And if you don't have a fireplace, make your own mantel: install a wide shelf and trim it with a Halloween mantel scarf, or create a lively tableau on an accent table or sideboard.
GHASTLY ARRANGEMENTS
If Halloween is your bag, mix stacks of vintage books and salvaged pieces with ceramic or sparkling skulls, a skeleton crow in a cage, a page-turning spell book, talking busts, and even a holographic urn. Add some gloomy light with a group of battery-operated candles or mystic candlesticks topped with black pillars. For a truly macabre finale, drop in a group of creepy hands, a framed lab specimen and hang a bat or two from above. Your mantel will be so frightening, even the dust will be afraid to settle there.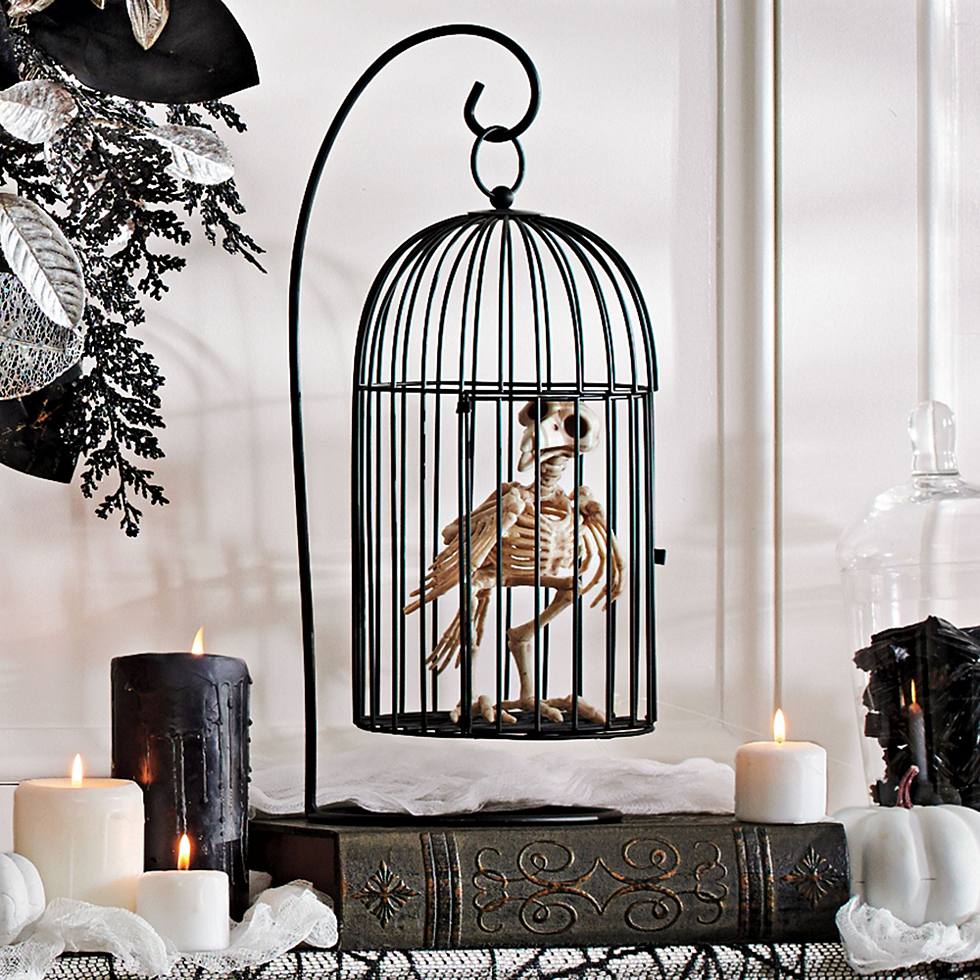 HANDCRAFTED HALLOWEEN
If this sounds too scary, a homespun Halloween theme may do the trick. Slip a glamorous mantel scarf over the shelf; add a set of letters, pumpkins, or even a chalkboard that shares your favorite spook-friendly message; elaborate with some cute and crafty characters; gather a group of elegant candlesticks. Voilà! You've made Halloween even more charming.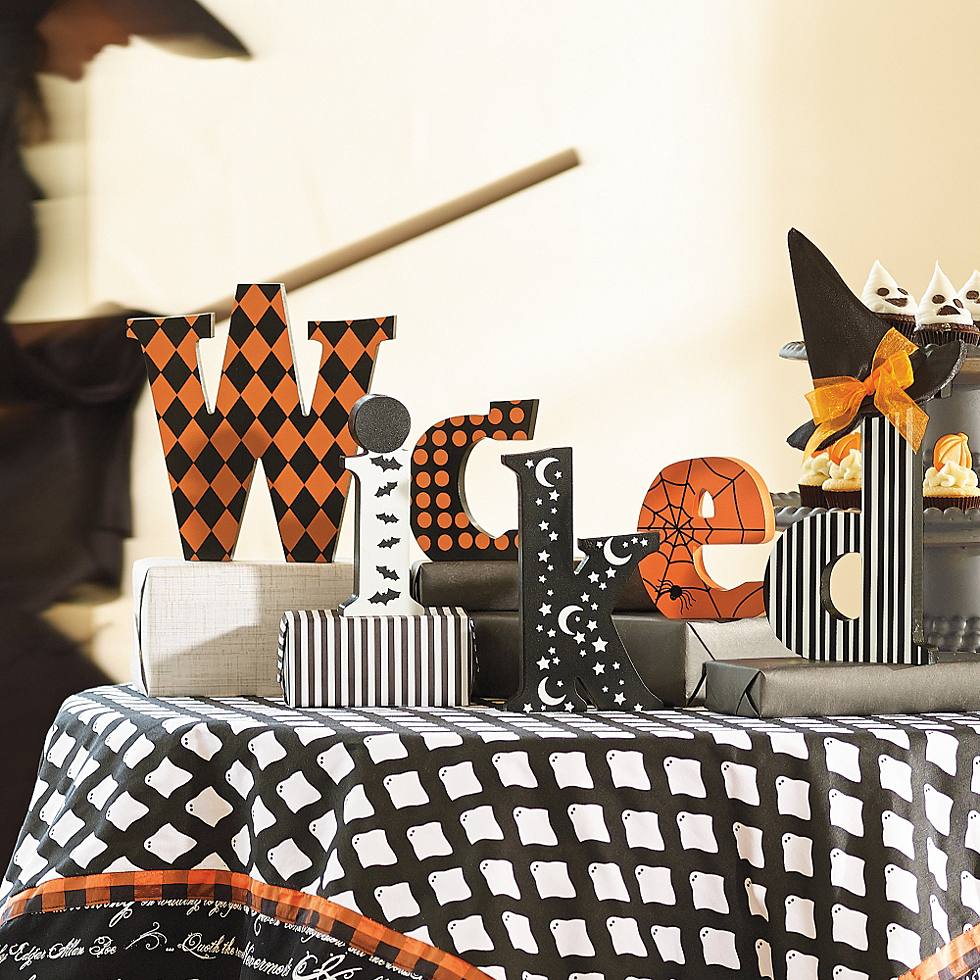 AN ABUNDANCE OF ACCENTS
A well-planned harvest mantelpiece can take your room from summertime all the way through Thanksgiving. Start by draping rustic burlap or faux dupioni across the shelf. Warm up the display with a lush fall wreath on the over mantel, and a hearty mantel swag with metallic pillar candles. Work with a range of heights and shapes; flank each side with a mix of everlasting pumpkins and letters to spell your favorite grateful message. For decorating ease, select sturdy arrangements with blushing faux leaves combined with lifelike fruits and berries, adorned with colorful ribbon. To fill the tableau a bit more, add some enchanting designer characters to the mix.
Always take it to the next level – mix and match spooky and spectacular for a look all your own. Have fun and have a hearty harvest and happy Halloween season!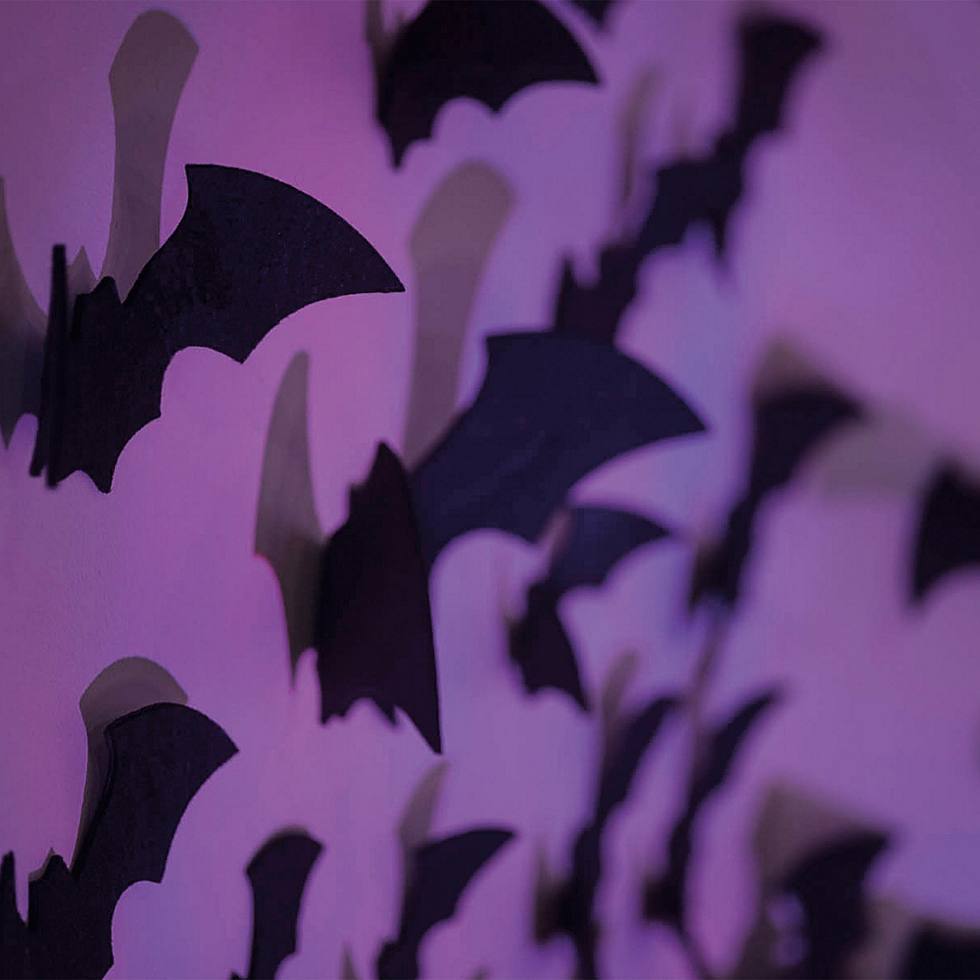 Shop all indoor Halloween décor >