Interior designers have tips and tricks for making small spaces feel bigger and brighter. Now that we're in the spooky spirit, we've taken these tips and applied them to Halloween décor. Take a look at some ways to decorate your small space for Halloween, without making your high-rise apartment feel dark and cluttered. (Unless you're into that dungeon look, then by all means, go for it!)
1. KEEP IT BRIGHT & SHIMMERY
One insider trick is to hang mirrors so light bounces around the room to make the space feel airier. Adding gold or metallic décor – a shimmery lamp, or gold and black pumpkins – will have the same effect to brighten up the space.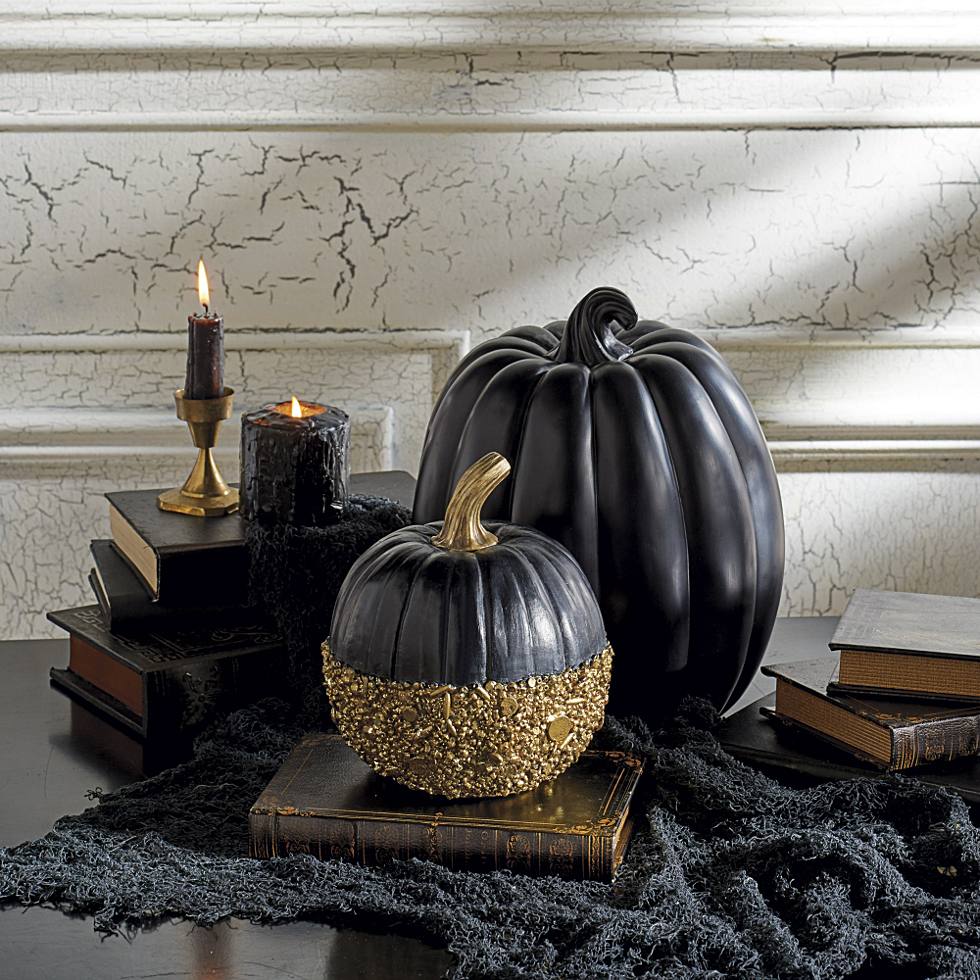 2. SIMPLE ACCENTS
It's true that some Halloween decorations can be a little corny, and orange and black aren't the easiest colors to add to a space without seeming out of place. Pick elegant or eerie statement pieces that fit in with your existing color palette. Adding some Eyeball Orbs to a bowl or Skeleton Rats to your coffee table are sure to be conversation starters.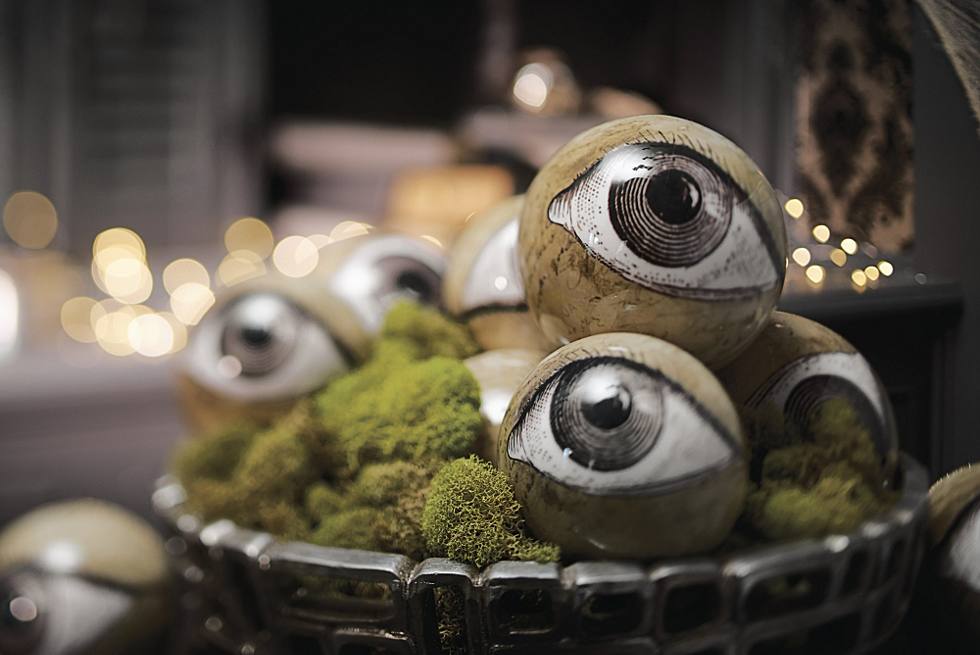 3. STATEMENT PILLOWS
Halloween décor can be stylish and functional. Replace your couch pillows with some vintage-styled pillows for the season. They're trendy and have festive flare.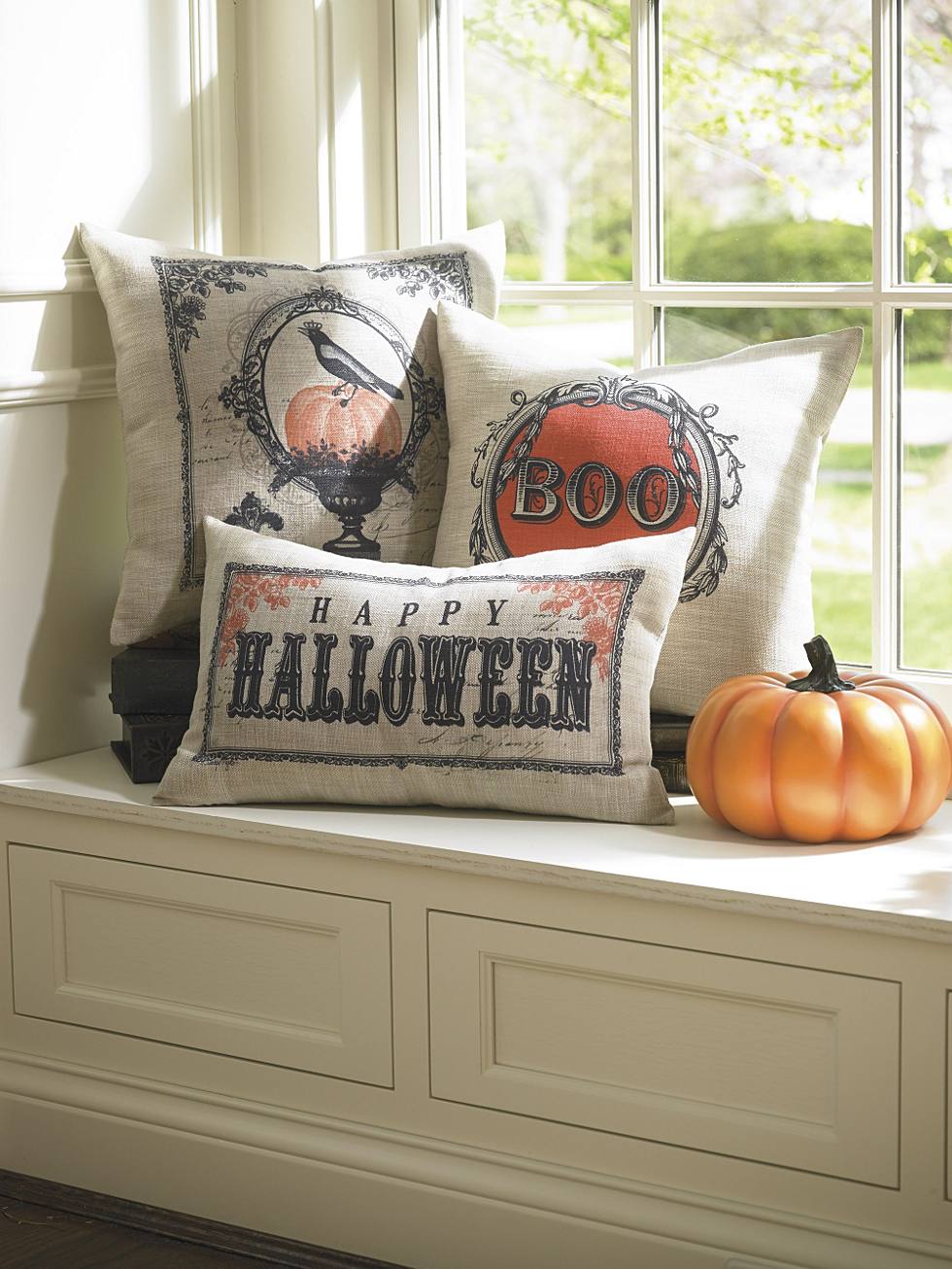 4. TAKE OUTDOOR DÉCOR INSIDE
When you're living in a one- or two-bedroom apartment in the city, you most likely do not have a mantel, a yard, or even a front door that opens to the street. Good news is, you don't have to miss out on the great outdoor décor pieces you fall in love with. Take 'em indoors! Add battery-operated lanterns to a corner or add a Happy Haunting Wreath to your door.