The origins of deceptive disguises…
There's little doubt that both children and adults enjoy dressing up for Halloween. Some costumes can be inspired by popular culture, but enduring themes tend toward the macabre. This tradition can be traced back nearly 2,000 years to a Celtic New Year's celebration called Samhain, which was held on October 31st.
According to National Geographic, the night of Samhain, spirits were thought to walk the Earth as they traveled to the afterlife. To confuse the spirits and avoid being possessed, Celts often wore costumes and masks. Through the ages, the night before November 1st was observed with bonfires, costumes, and parades, though under a new name: All Hallows' Eve – later known as Halloween.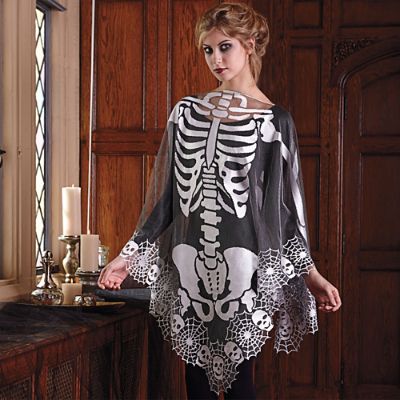 High-Fashion Halloween: Wicked Witches and Masked Men
With all the inspiring Halloween costume ideas for children and adults, it's easier than ever to unearth an ensemble that will scare up its share of compliments. Whether you're shopping for something clever and cute or downright devilish, it's always fun to choose a theme and find the pieces that will help you achieve the right look.
The witch is one of the most-popular Halloween costumes of all time. The numerous interpretations on this classic garb—good witch to wicked witch, young enchantress to old crone—add to its acclaim as a perennial favorite. Vampires are also viciously en vogue, and today's vampires range from Gothic-inspired to villainous vixen. Thanks to Captain Jack Sparrow, a flamboyant pirate costume is a perfect choice for a man. Flowing ghost costumes are eerie, ethereal, and effortless. Regardless of your theme, be sure to polish off any ensemble with the right shoes or boots, headdress, and makeup.
If a full-blown costume isn't your style, but you still want to get into the Halloween spirit, an elegant feather cape, ethereal tulle skirt, spirited wrap or fanciful gloves are excellent options that can be accessorized in myriad ways and worn for years to come. Add a spooktacular headband or designer hat to top off your look.
Shop Halloween Costumes and Accessories.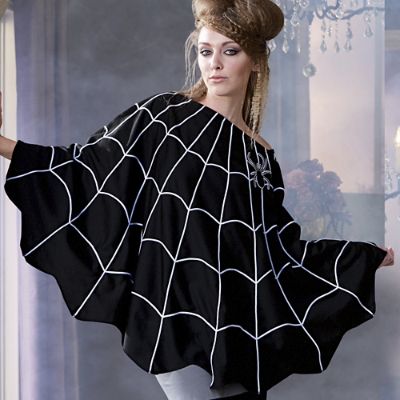 3 true
Category:66672-Halloween Costume Origins
Category:66672-Halloween Costume Origins