Why are we seeing more rattan furniture pieces used in indoor home design?
"It is one of those 'classic' ideas that is being re-invented in interior today," says our indoor furniture product manager.
"The mixing of elements—wood, metal, glass, and natural materials (which includes rattan, water hyacinth, banana leaf)—has a great style appeal."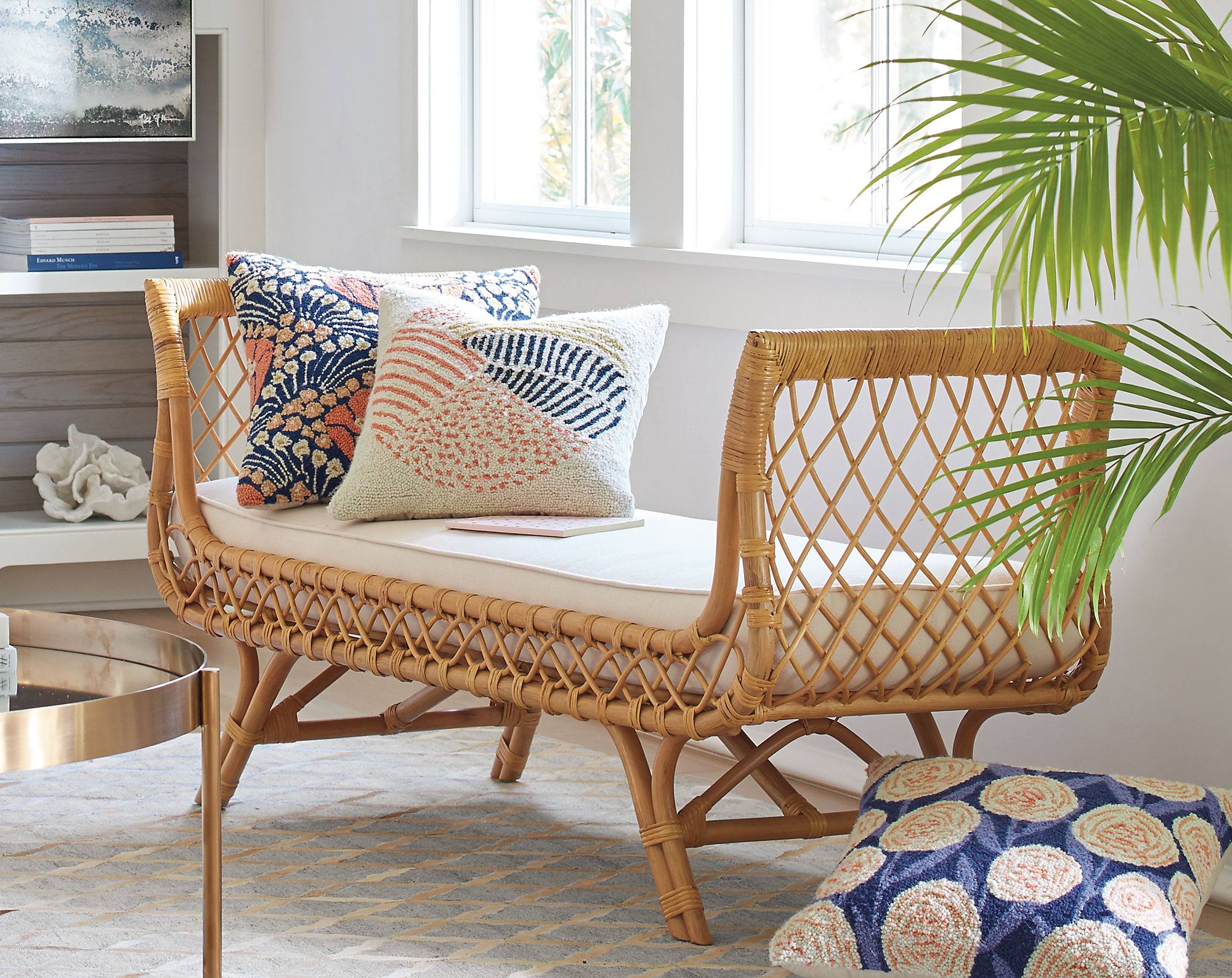 Grandin Road offers indoor furniture covering this important range of honest materials, bringing the best elements in to mix creatively in room settings and update any space. When it comes to rattan, it might be said that the making of each piece is as interesting as the look is timeless.
"The natural materials are truly an artistic expression, as pieces are all handmade for us by artisans in Indonesia," our product manager notes.
A twist or knot can be an artisan's signature
Each weaver has their own special type of twist or knot in the raw material, just like a weaver of rugs would have. A skilled eye can see the very subtle variations that identify the furniture creator's origins, as much as a painter can be identified by his or her brushstroke.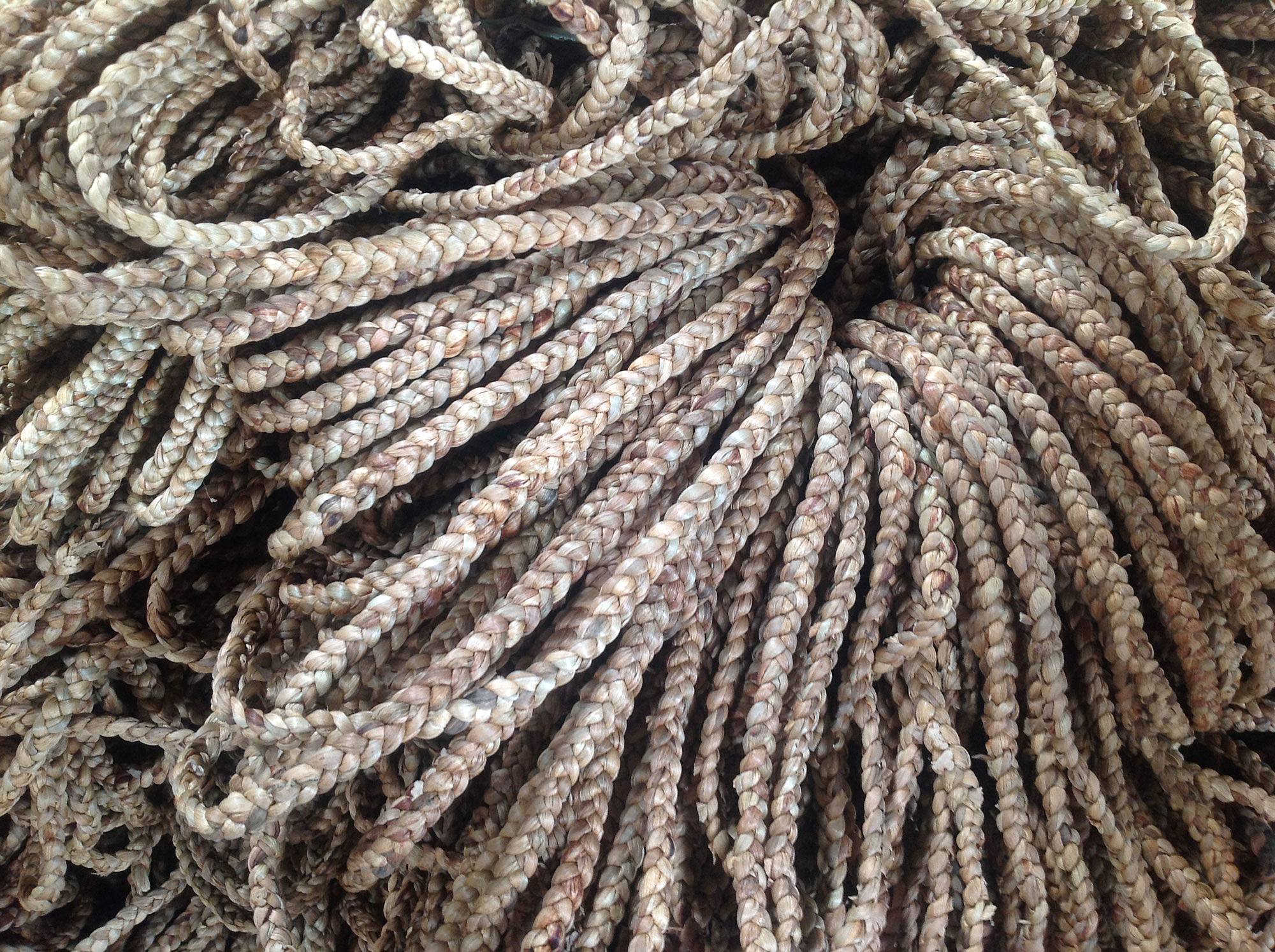 Even a knot can be specific to a region or artisan. While traveling to check on the creation and quality of rattan products, our product manager also learned that professional artisans could take a look at a piece of rattan furniture from their region, and identify the town where it was likely made. They can sometimes name the person who worked so hard to create a beautiful piece and who "signed" his or her work with that special finishing twist or knot.
Treating us to a photographic journey through some of these recent trips overseas, she found out even more about the culture surrounding this kind of artistic signature, and the highly skilled and individualized industry itself.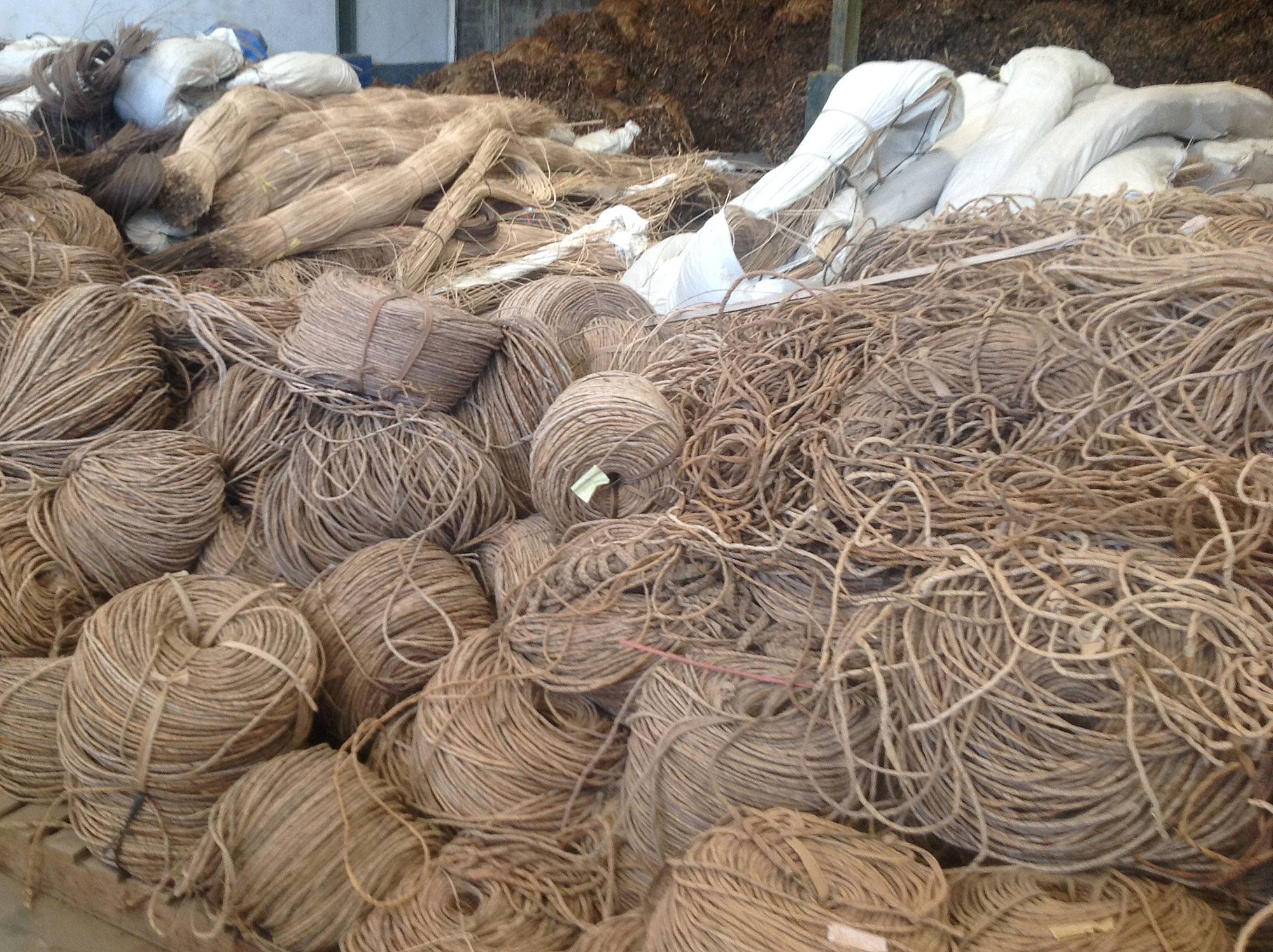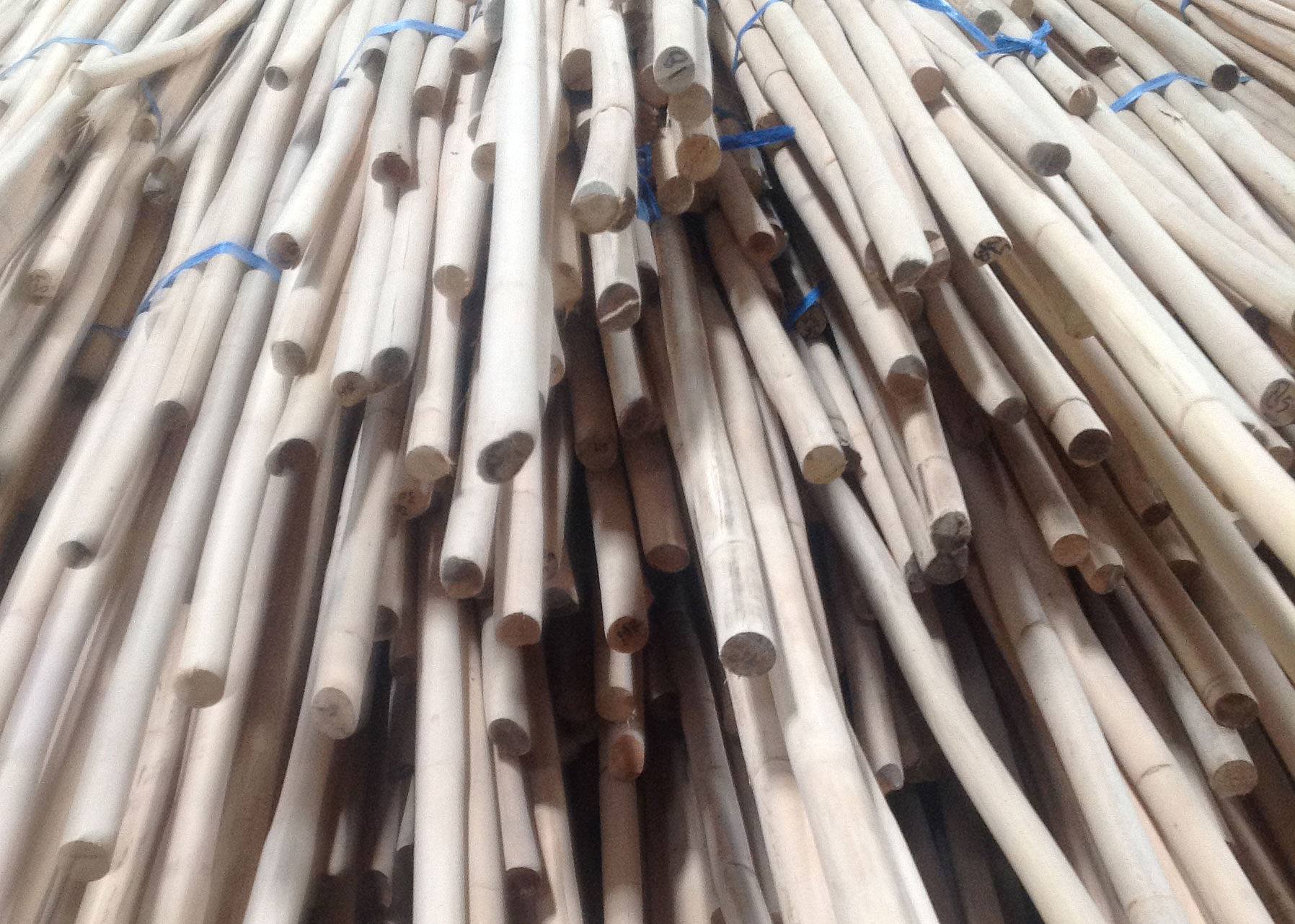 "The local communities are truly artist communities," she explained, while showing us photographs from some of her recent trips. "And our partners are encouraging and helping maintain a way of life that has existed for generations."
She conveyed the very social nature of the process, with craftspeople laughing and talking while they worked on their art, and handing out advice and tips to artisans who are just learning their craft, but who are soon to be the next designers signing their work with a tiny personal touch.
She also made it clear that she requires that the artisans who work on our products will be paid fair wages in compliance with local minimum wage laws, and have a safe and secure work environment, including ensuring the prohibition of child or involuntary labor within that factory. We work only with factories that prohibit inhumane treatment or disciplinary action, for example, and that comply with local labor laws and standards regarding working hours, where all employees are treated with dignity and respect. Her trips abroad help her keep an in-person eye on the maintenance of these standards.
It's a meaningful way we can help give back to the artisans whose beautiful work brings our ideas to life with their time-honed skills.
Craftsmanship: the art of "one day per chair"
It can literally take an artisan one full day to make (weave) one of our Kubu chairs or our Paloma Bench (shown at the beginning of this article) from start to finish. That is one full day to create the perfect lines and the impeccable weave, for the ideal overall finished look. One full day to make the beauty you'll proudly display.
In other words, forget machine-weaving; these pieces are examples of age-old artisan craftsmanship that add so much to the beauty of home.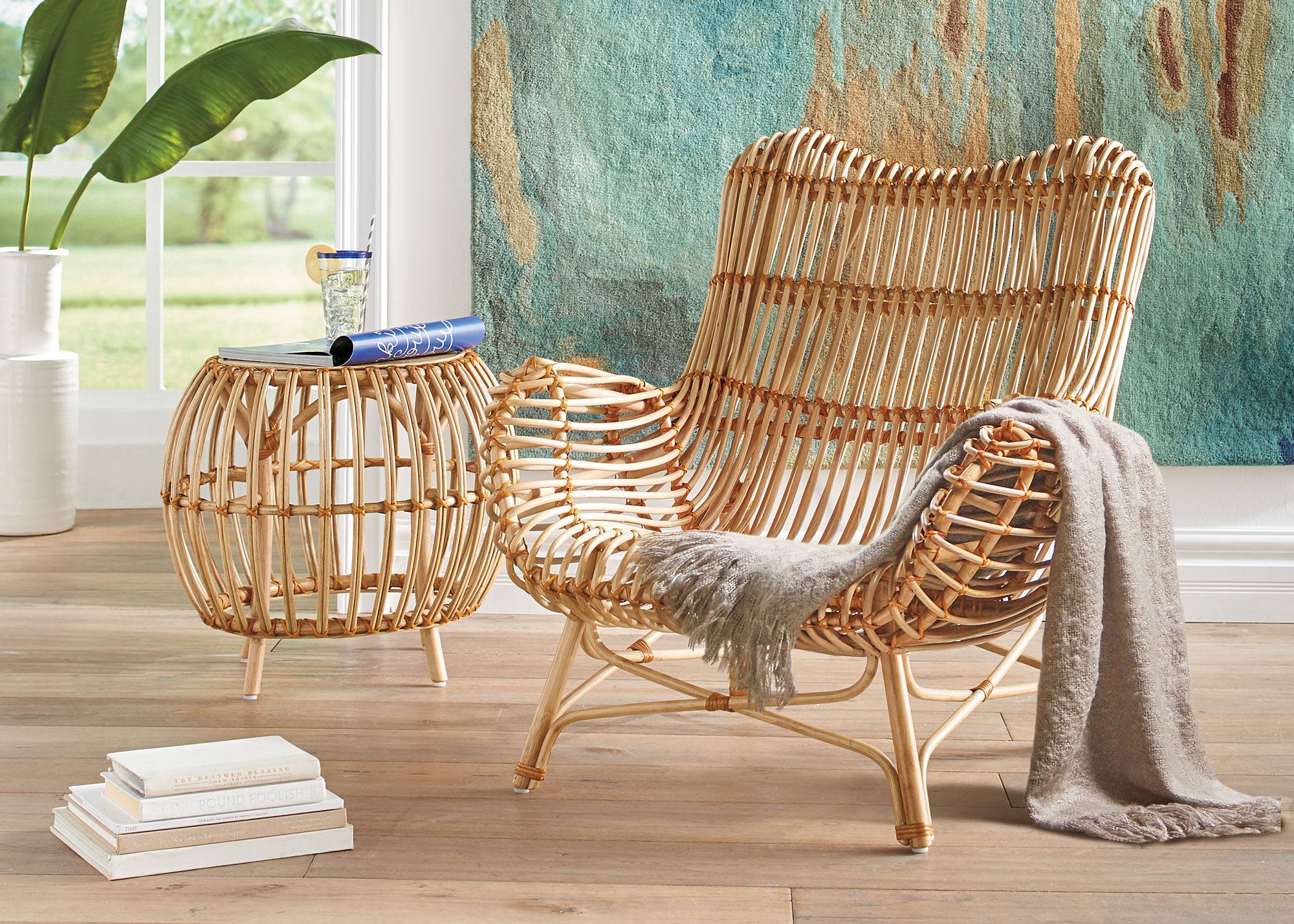 All of elements of the Kubu and Paloma are hand-selected from raw materials, hand-prepped, and hand-woven. Our product manager watched as pieces of rattan were inspected, judged, and sorted for use.
Rattan pieces that failed the strict inspection process were tossed aside as scrap for other less-demanding uses by others, or to be sold down to customers who are not as particular as the Grandin Road team.
In the end, the craftspeople can be sure they've been given quality rattan to work with, to create finer products to bring new style to your home.
Built for an impressive life indoors
Adding the natural beauty of woven furniture pieces is trending in many a modern indoor space. Some people have been opting to use outdoor pieces inside, but we're creating beautiful rattan and wicker pieces that are specifically designed to live in your home with the refined presence and solidity of better indoor furniture.
Here again, a choice of honest, natural materials makes all the difference, giving you wonderful choices.
New exotic natural fibers, including seagrass, water hyacinth leaves, and banana leaves, are ecologically correct, sustainable fibers bringing new life and texture to a woven furniture world best known for sisal rattan.
These are durable, beautiful, sustainable fibers that are both smooth to the hand and, naturally, very attractive to the eye. The richly woven look of any of these fibers works well in a multitude of room styles, too, making them a good choice from a functional and contemporary design perspective. Wicker or rattan chairs are a great place to start.
The island style of our Kent Club Chair, for example, is created of handwoven water hyacinth on a mahogany frame for a fresh option.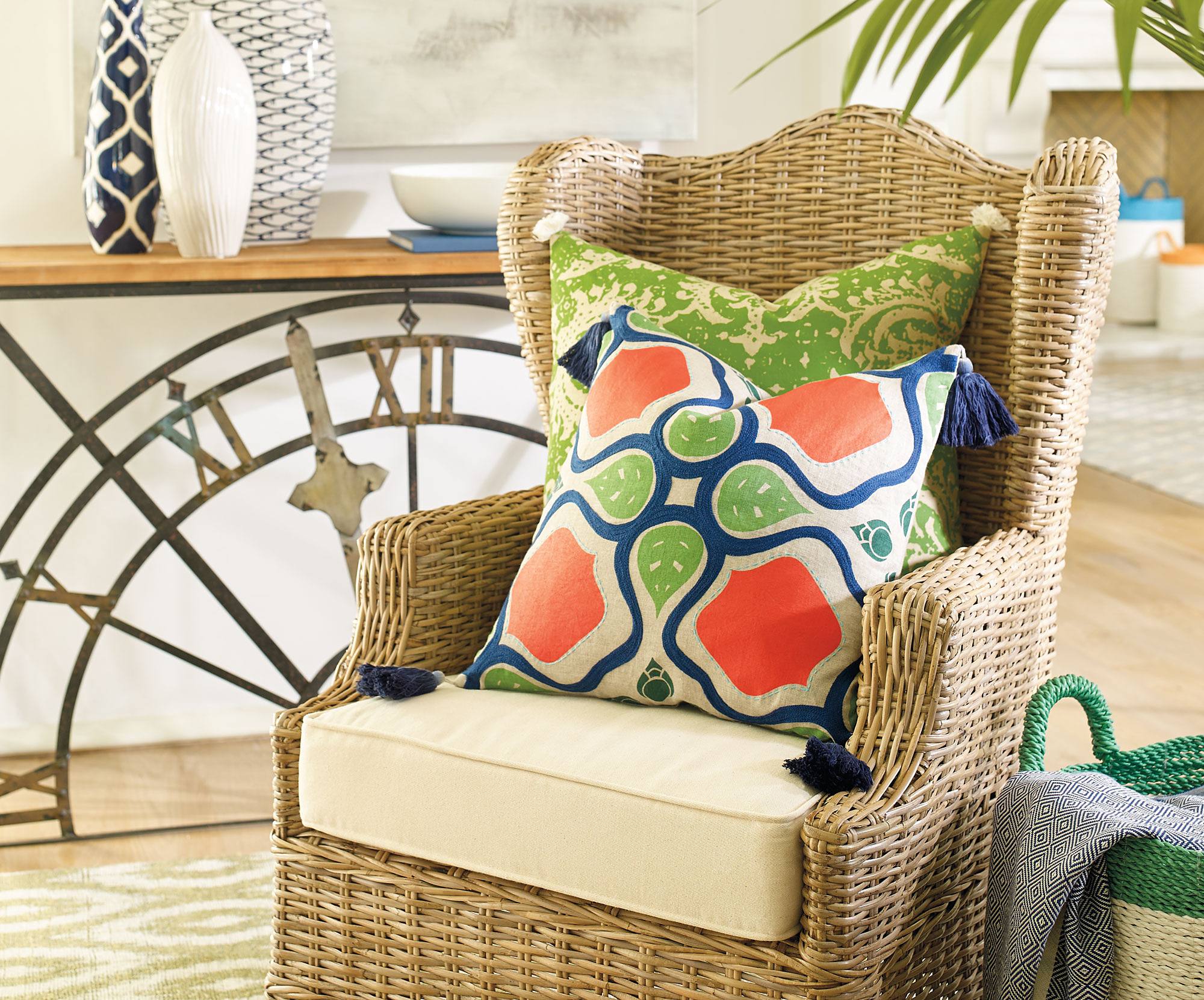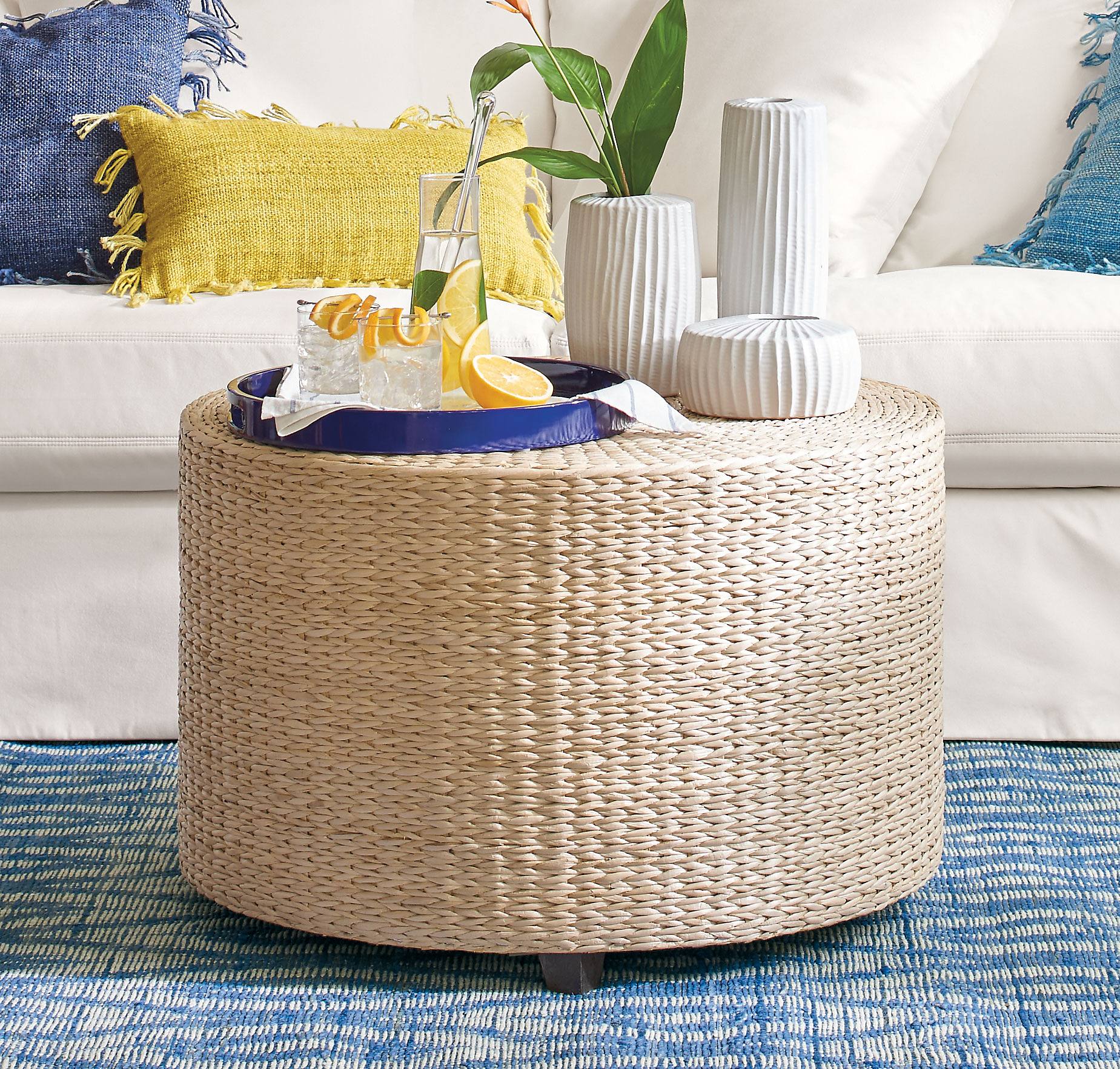 Another idea is the Oskar Club Chair, meticulously handwoven of natural banana leaves over a fine mahogany wood frame, and given a rich, tonal java honey finish.
For a very modern indoor look, our curving, mid-century modern Cebu Chair in black rattan with a mahogany frame is another exceptional, handwoven design.
Whatever your choice, the warm charm of rattan works well in any space—even at the kitchen counter bar with a design like our Sanders Bar and Counter Stools.
Indoor rattan is ready to be the easy, neutral design core of any color palette (and you know we have ideas for you there, too), ready to live happily with you forever more in the years to come, even as your tastes change and evolve. Enjoy.