Velvet feels and looks luxurious, but it's a surprisingly durable fabric. Soft and densely woven, made to be lived with a long time. And because it's a fabric with a thickly looped surface that's given a low cut, its plush sheen is richly revealed by light.
Velvet's beauty and unique color values are getting lots of attention again. So, whether it's a cotton or linen velvet, or an easy-care blend, we have our eyes on the power of velvet.
5 Ways We're Using Velvet, and the HOW VELVET ARE YOU? Personality Test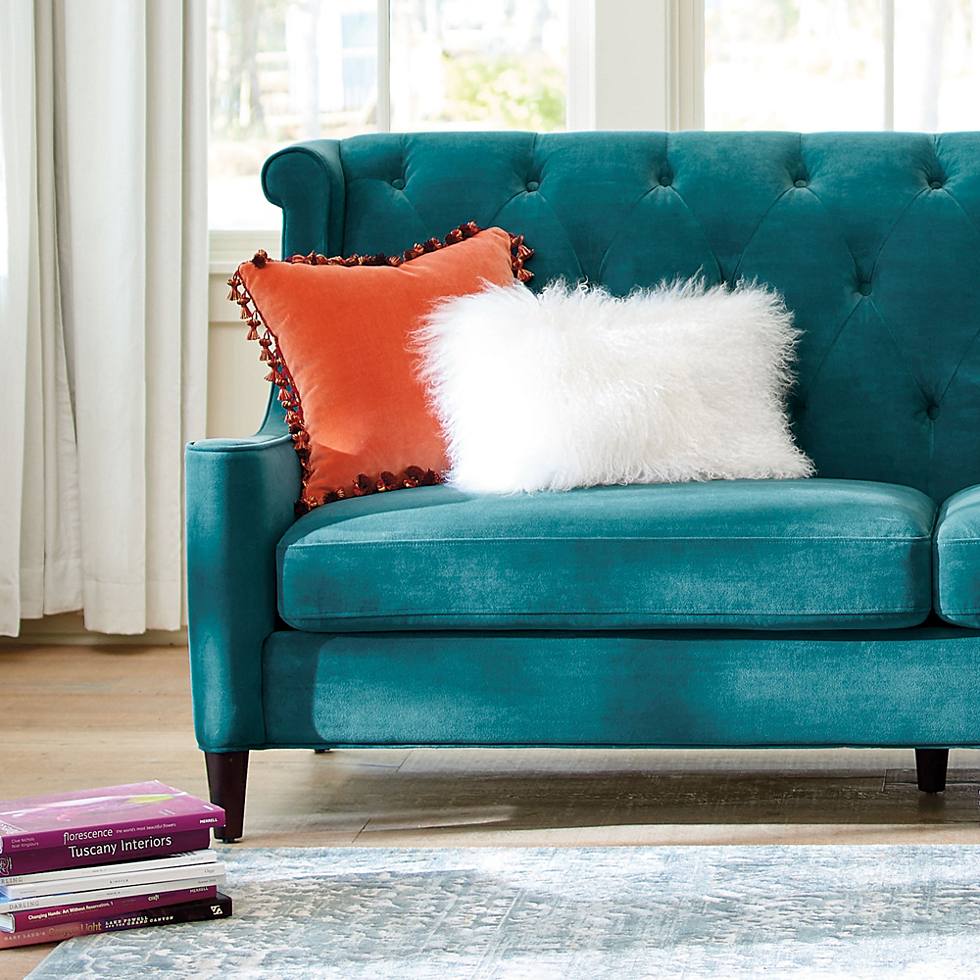 Sofas. Ever hear of an iron fist in a velvet glove? That's the bonus of velvet furniture. The surprising durability of velvet is a wonderful thing if you live on your sofa. You get a sophisticated look that feels tremendously comfortable, and retains its beauty. So put your feet up: a sofa like our Eliane Sofa (shown) or London Sofa invites long hours of relaxing.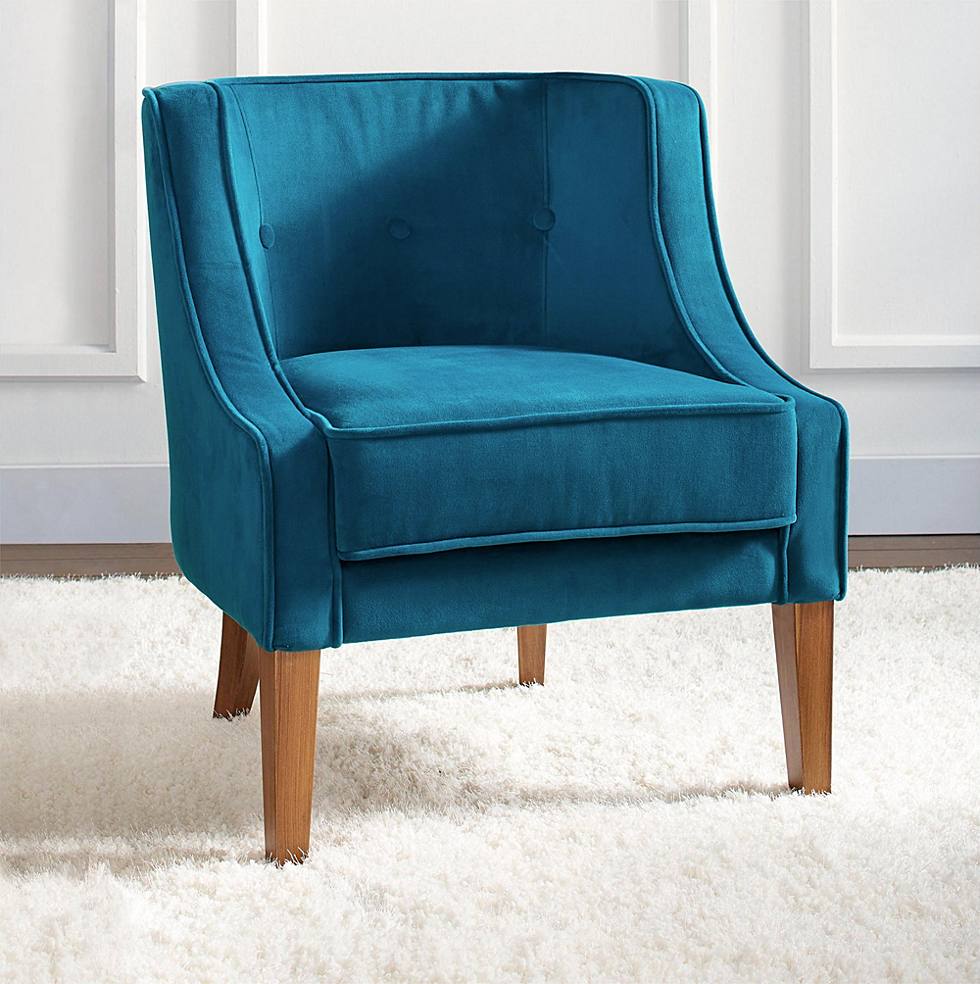 Chairs. One of the most amazing, updating additions to your home's style is a modern chair upholstered in a soft, smooth velvety fabric. It gives a room a fast, emphatic design facelift. The right colors add a sense of freshness to any silhouette.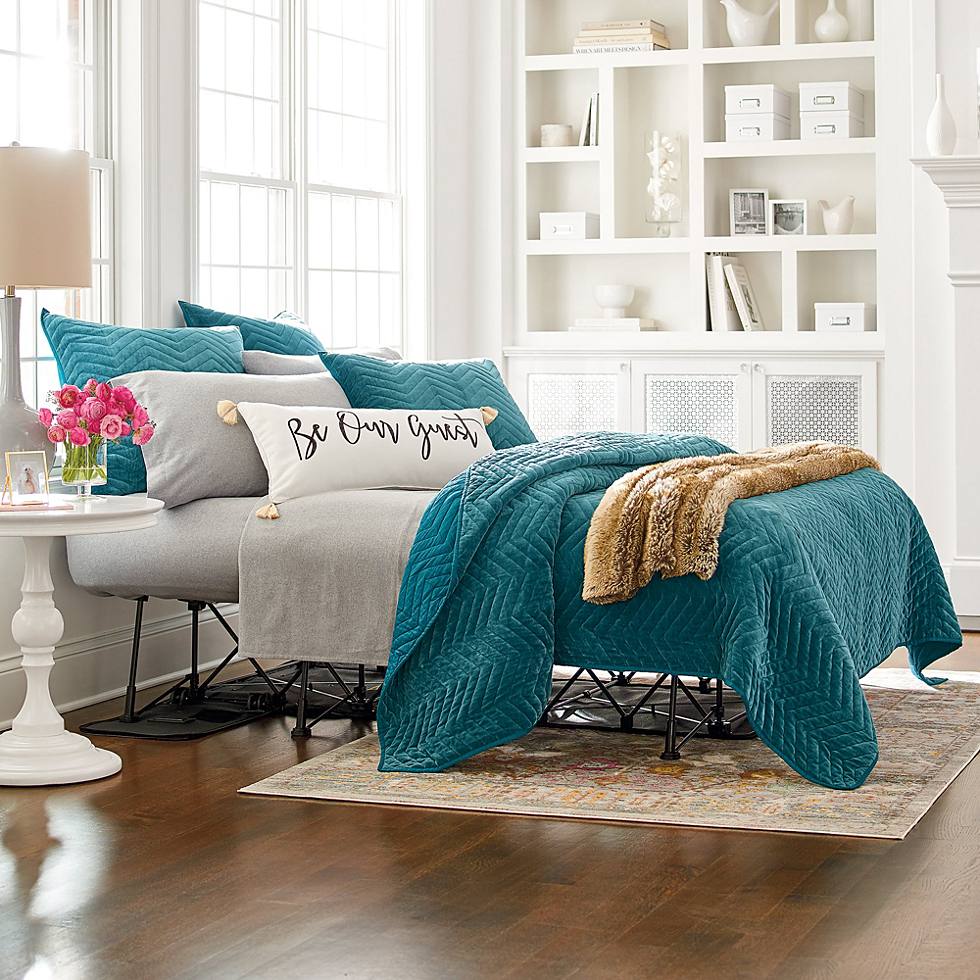 Bedding. So comfy and soft, velvety bedding makes you understand why luxurious fabrics make good sense, too. Our Chevron Velvet Collection (shown above) and our Nora Quilt look amazing draped languidly over your bed, and keep you cozy. A welcoming idea for guest spaces, too.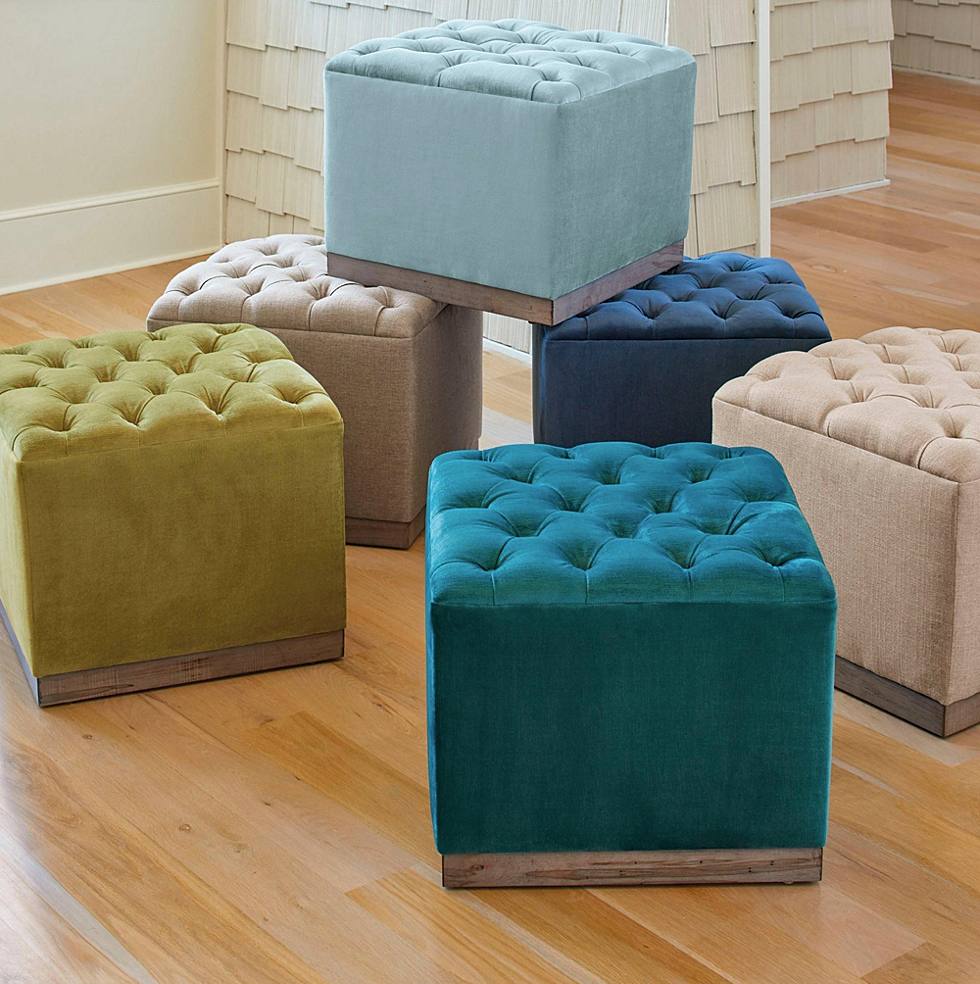 Ottomans. This is fun. Well-designed, colorful ottomans make a big statement in velvet, and it's so easy to pop them into your space. Round ottomans like our Birdie Ottoman, and casual poufs like our Aurora Velvet Pouf, look luxurious. Tufted styles like our Bardot Tufted Ottoman feel uptown. Gold-and-velvet concepts like the Rosie Ottoman are pure glam. And the curvy, x-shaped, Savonarola-inspired Bebee Ottoman looks perfectly regal.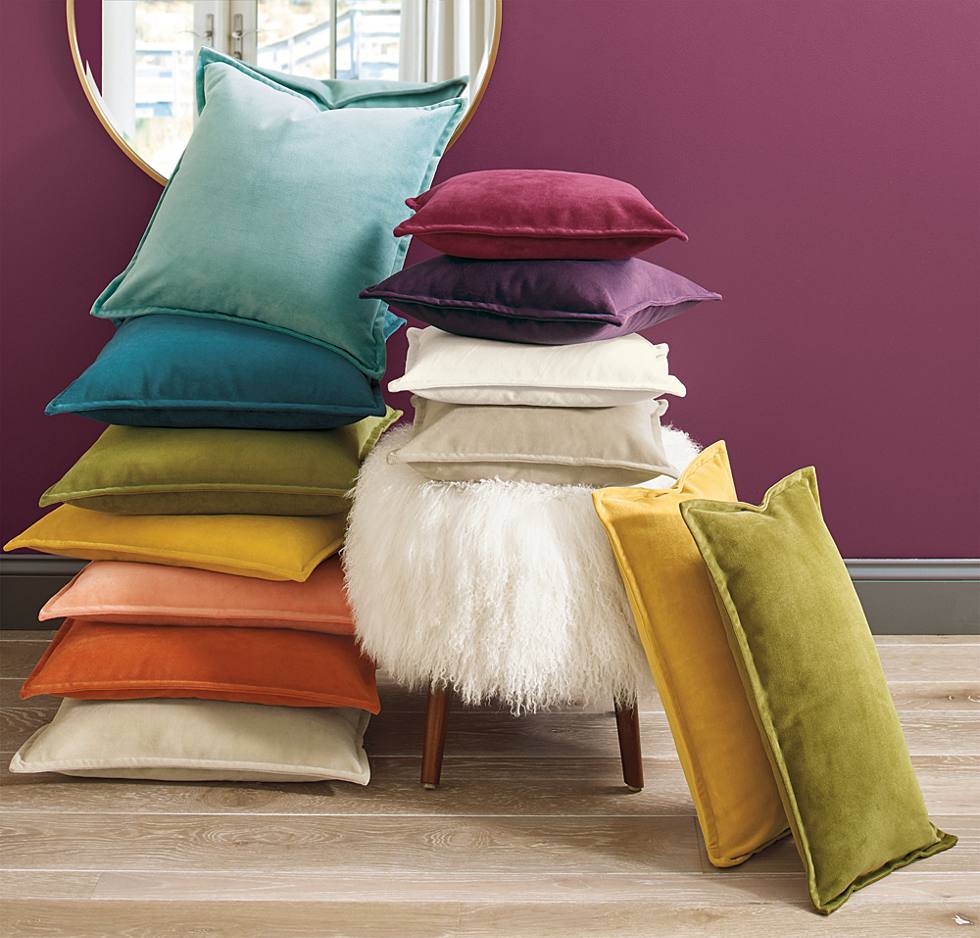 Accent Pillows. This is a mid-century modern favorite, and they're back adding incredible style to both seating pieces and beds. Colors look especially rich in velvet, possibly because of the way the light catches the plush sheen of the cloth. We even offer an Outdoor Velvet Pillow: grab it.
A luxurious personality test:  How Velvet Are You?
1. When you think of velvet, you think:
a. Glamorous;  b. Luxurious feeling;  c. Super soft & cozy;  d. Looks very, very expensive;
e. Santa's best sport coat
2. Describe your overall home design stance:
a. Dramatic with a touch of fabulous;  b. You love luxury everything, everywhere;  c. You're a velvet-wearing princess in your imagination;  d. You really envy your friend's velvet antiques;  e. Velvety puppy tummies are enough
3. Your ideal uses for velvet would be:
a. Amazing, rich, long living room sofa;  b. Luxuriously comfortable bedroom;  c. Jewel-toned scrumptious pillows heaped everywhere;  d. Colorful ottomans and a bench, too;  e. A gown for being crowned Queen of the Realm
4. Your favorite velvet color is:
a. Dramatic Opera Red;  b. Elegant Forest or Emerald Green;  c. Spoiled-rich Turquoise, Swimming-pool Blue;  d. Fun, Happy California Girl Yellow or Pink;  e. Chocolaty, like the cake
5. You've been looking for velvety ______
a. Grand entryway benches;  b. Lavish comforters for self-indulgent nesting;  c. Big Chesterfield or modern sofas;  d. Cute accent chairs, in pairs;  e. Over-the-knee boots
Add up your points by your answer: For every a=4, b=3, c=4, d=5, and e=2.
Your How Velvet Are You? score:  0-4: Try a blue velvet pillow for 30 days. Report back. 5-13: Velvet pillows everywhere in every room, in every color!  14-18: We see you with twin velvet ottomans and a gorgeous Nora Quilt or two in the bedroom.  19-25: You're totally ready for a fabulous velvet sofa.  A solid 25: All of the above, plus the puppies, and marrying Prince Harry in the boots (royal romance update: oh oh, looks like you're running out of time! Well, we'll find you another cute Prince), and eating the cake. Bravo!
PLEASE NOTE: IF YOU GOT THIS FAR AND TOOK OUR TEST,  you probably like velvet and would love an excuse to have more in your home, so here is the perfect scientific excuse to buy something velvet: You deserve it. We said so, and we're grandinroad.