Mixing patterns can personalize or update any space. Following the basic rules of decorating with patterns makes it easier to create a designer-level mix you'll love.
You can do this!  Here's how.

The Do's
DO: Use at least three patterns in a room setting . Three (or more) will offer more of a sense of balance. Even the pattern on a wall (wallpaper, shiplap, stonework) counts!
DO: Choose one pattern to be your hero, the second pattern as its wingman (secondary in importance), and then, a third pattern as a lighter touch for interest and connection.
DO: Have fun with the size of prints or patterns. Try to use several scales or sizes. For example, a large floral print, a smaller tidy floral print, and a coordinating stripe can form a nice easy mix.
DO: Use your pattern scale mix across the room or space, to keep the flow working. Think about scale: sometimes you may feel a big floral print may be too much for a throw pillow idea, but great for a rug like our Heather Rug. But wild, colorful, smaller-scale patterns would work well for a pillow or quilt for the look you have in mind.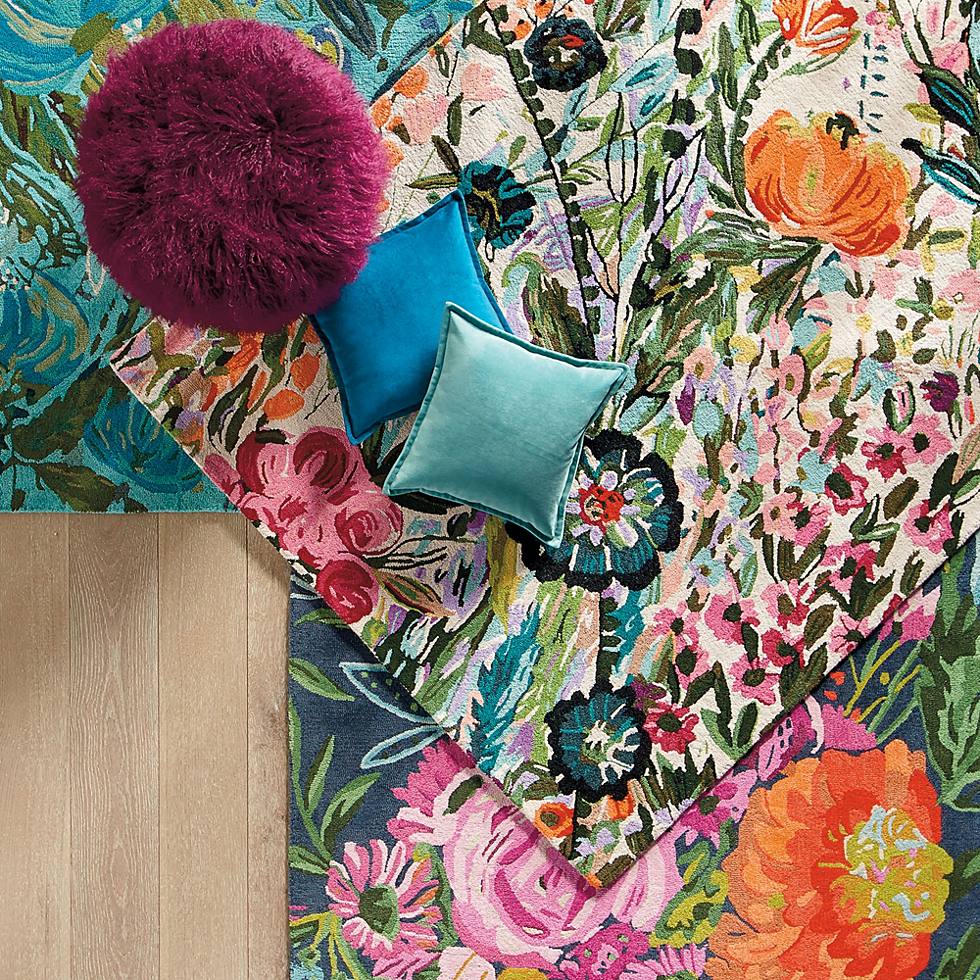 DO: Think about tonality. When mixing colorful patterns together, try to keep the colors of same value or intensity (for example, all primary colors, all jewel tones, or all pastels).
DO: Keep it simple and stay within a color theme if you're uncertain.
DO:  Settle on, say, a blue/green/cream as your color-mix palette, and then choosing the patterns that fit within that color grouping. You'll avoid a chaotic color clash this way.
DO: Give secondary color coordination an equal chance. This means you'll use one of the less-dominant colors in the patterns. For example, a mainly blue pattern might have some dark green in it, and so you can use that dark green to match a chair's print and a rug.
DO: Be gentle to the eye. Slip some solids among an array of prints to give the eye a place to rest. Solids give your bolder patterned items a chance to "breathe" visually.
DO: Remember that a pattern you've chosen in a fabric can be echoed "off fabric" too. A metal fireplace screen with an X design may echo the X-legs of a table. A woven rattan basket chair might echo a plaid or tile pattern. You get the idea.
DO: Sample a pattern mix, if you're not sure. Pillows and throws are the fun and less expensive way to play with pattern and color in any space.
DO: Think about scale if you're bringing together a wallpaper or furniture prints with a furniture or bedding print. The print sizes should vary, one larger, one smaller.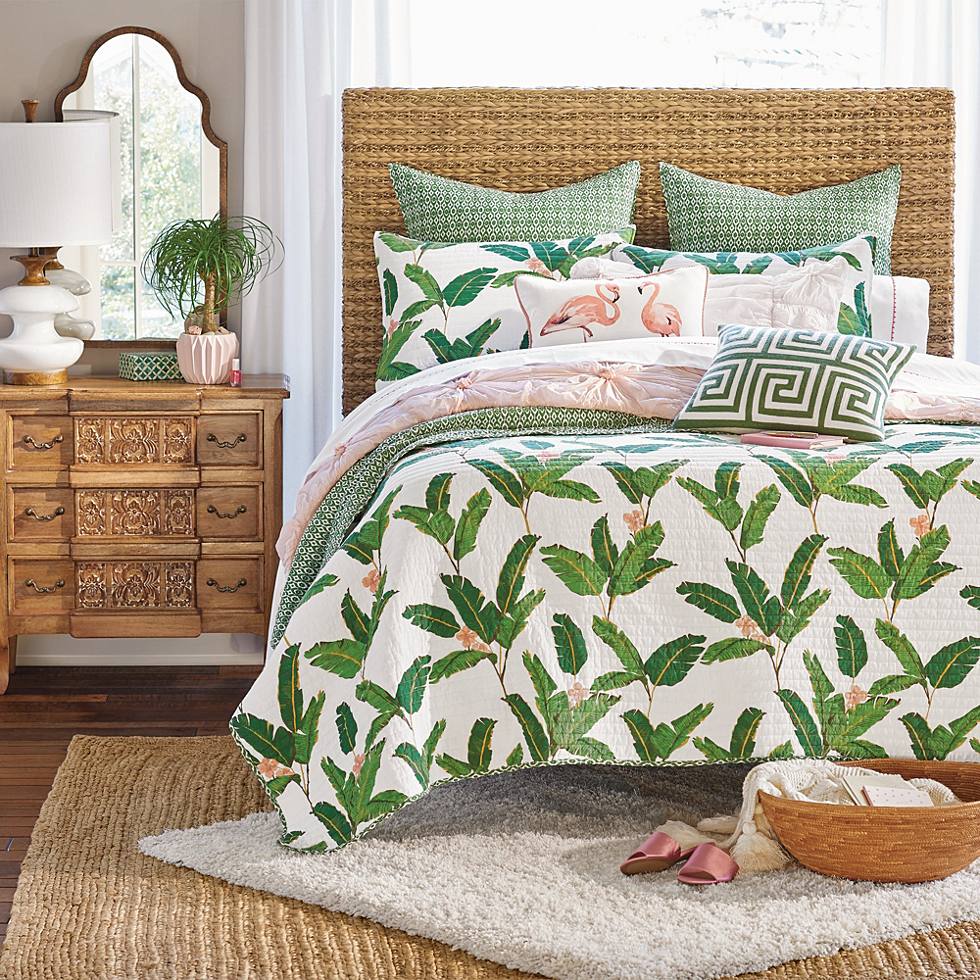 DO: Give very subtle patterns a try if you are intrigued, but still a little pattern-shy.
DO: Try tone-on-tone patterns, in which the pattern is embroidered or printed in a shade just a bit off from the main tone. It's a quieter way to add pattern to your world. Brocades, rug patterns, damask prints, and subtle stripes are few ways to try this.
The Don't
DON'T: …forget about adding in those solids! Solids in coordinating colors create a necessary break in the look, allowing your patterns to look rich and interesting, not overdone or crazy busy. Solids allow your pattern mixing to work in a sophisticated way. Those rich, beautiful, room-balancing, look-enhancing solid-color fabrics, furniture pieces, or accents make every great pattern-play look possible.
Some Pattern Pairing Ideas
Florals – always romantic, and they easily pair up with dots, stripes, plaids, or even modern geometrics. A little too much with toile patterns, perhaps, because florals have enough romance on their own to write a love story.
Dots – tiny precision dots work with anything as a subtle print. Bigger bolder dots can be used sparingly to add a pop of energy, or if softly colored, to blend with florals.
Stripes – the universal print that, depending on size, structure, and coloring, works in a million ways. Stripes can feel beach-side fresh, or school-tie-and-pinstripe-suit proper. They can be festive, or as classic as a black-and-white awning used to accent a beautiful pale stone building. A timeless Breton stripe in cream and navy is a classic from the famous French seaman's sweaters. Think first about the feeling you want to convey.
Paisley Prints – a timeless, classic print that ranges from subtle to lavishly ornate, paisley prints now come in many modern versions, from floating paisley (a loose, big-and-small pattern), to all-over paisley prints, to uniform row designs and freshly colored looks, it works with similarly colored plaids wonderfully. And try merging it with subtle ikat patterns and even a touch of animal print for a global look.
Plaids – strong with subtle stripes, paisley, sedate tonal florals, and classics. In some brighter, playful colorations, plaid turns into a kids' room charmer or a sun porch favorite.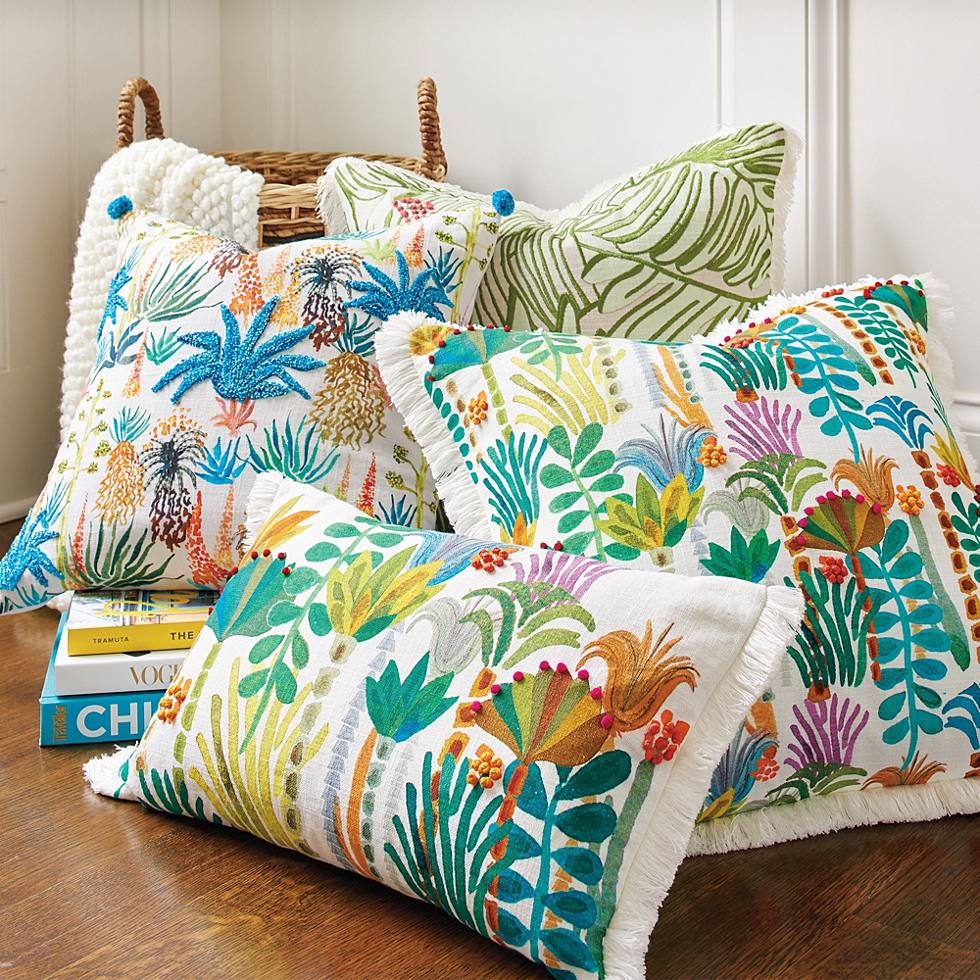 Ornate Prints – solids allow the ornate prints to rule elegantly, but adding a bold awning stripe, an animal print, or whimsical repeat print can change the whole vibe to something more fun and old-money bohemian or fresh, sassy Soho.
Repeat Theme – like the repeat pattern on a preppy necktie, or a line of neat paisley prints, this can be paired with similar patterns in varied sizes or looser (less precise or floating) looks.
Toile – this is your classic romance print, which often depicts a fable or myth within fanciful 18th century styled imagery. So, try adding in equally classic florals, or go straight to traditional school stripes and sedate plaids for that traditional, elegant "from my family's castle" or "yes, I married a prince" look.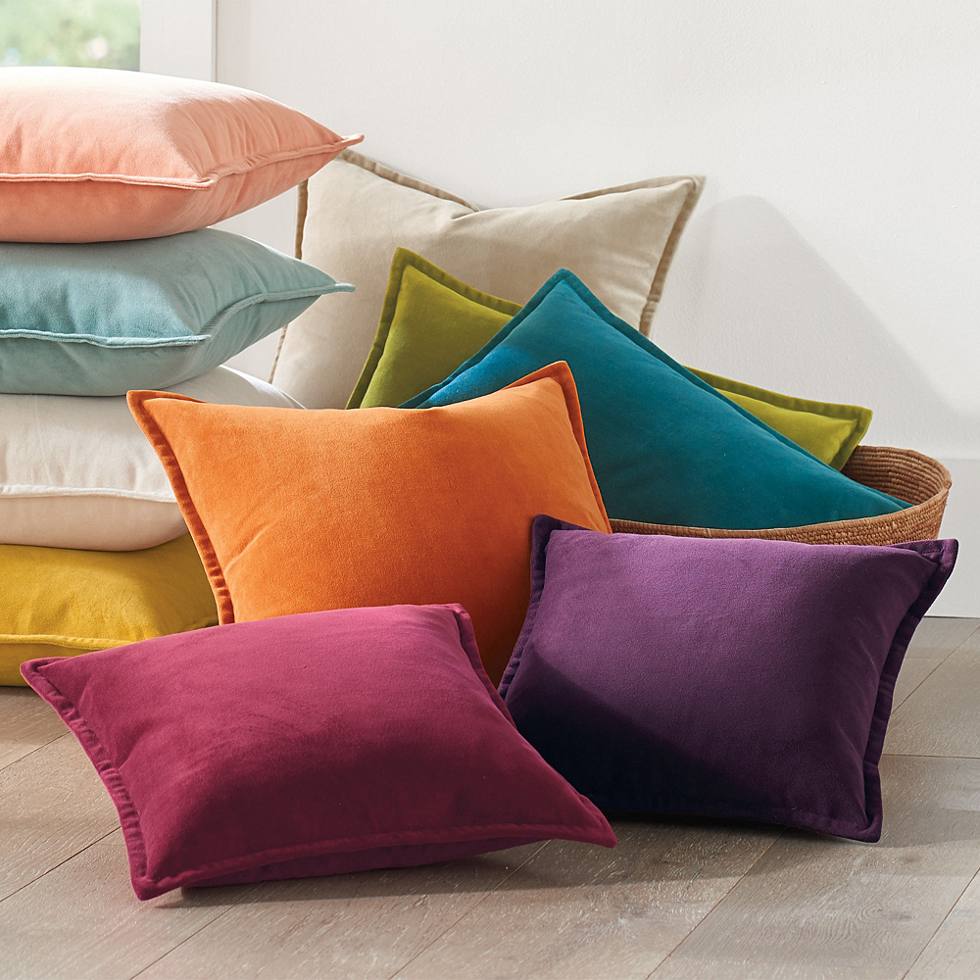 Velvet, Patterned – the stitching on velvet accent pieces can define pattern subtly, with lines, diamond stitching, and classic quilting. Even the way light interacts with velvet creates a look that is different from other basic solid fabrics.
Herringbone – can be visually powerful, so use it as your accent, or for your flooring; any other pattern will mix okay if you mind your color families and stay within the color you established.
Ikat – works with stripes, or oversized realistic botanical prints, and tone-on-tone prints, as well as animal prints or tonal graphics, offering you a lot of look options.
Animal Prints – bold and glamorous, try with textured solids (velvet, fur, shag) or watered silk fabrics, in which fabric itself delivers a sense of pattern.
SaveSave