Woven kilim home accents derive from centuries-old designs. Now the bold artistry of authentic flatweave kilim fabric is going through a big rediscovery moment and trending again for transitional home interiors. We've long loved kilim's history and creativity at Grandin Road, and so we're excited.
This timeless look brings a new depth of design, color, and global sophistication to home spaces. Here's why we love adding kilim's beauty to your home.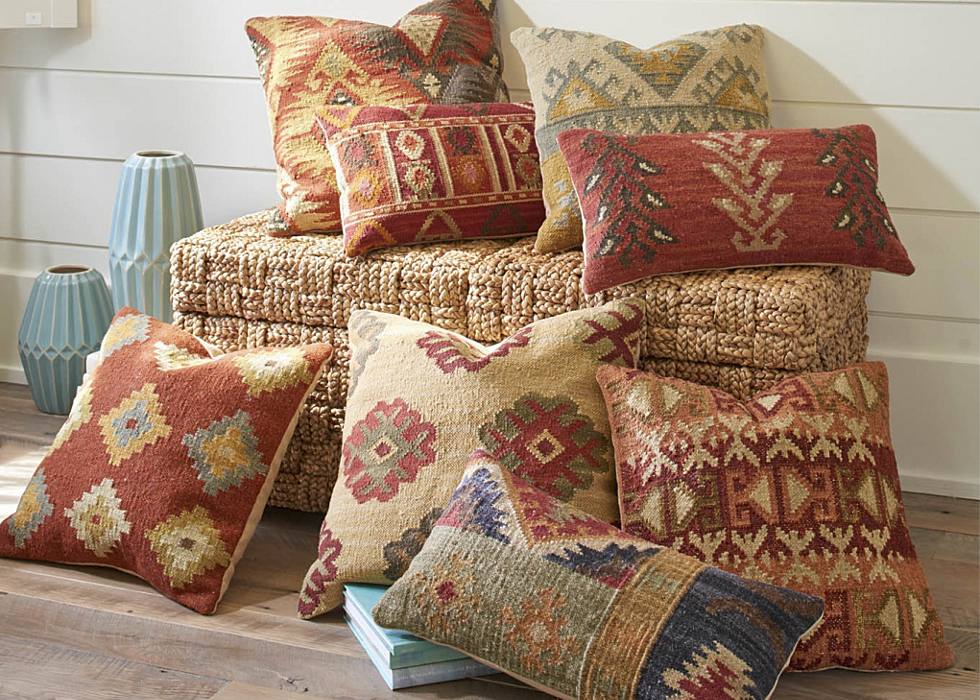 Classic kilim colors can be warm, like the wool they're made of, so there's a natural connection to cooler seasons, though they're year-round hues.
Kilim pillows, as well as kilim ottomans, benches, and rugs in these traditional tones, are adding their graphic color-play to homes everywhere. The hand-worked authenticity and dramatic designs are prized.
The pieces bring patterned energy into classic or transitional spaces. In updated homes, new uses of kilim fabric are being styled into formerly more neutral room schemes. A kilim rug in can be a stunning foundation or a focal starting point for an on-trend tonal upgrade, be it in traditional or new hues.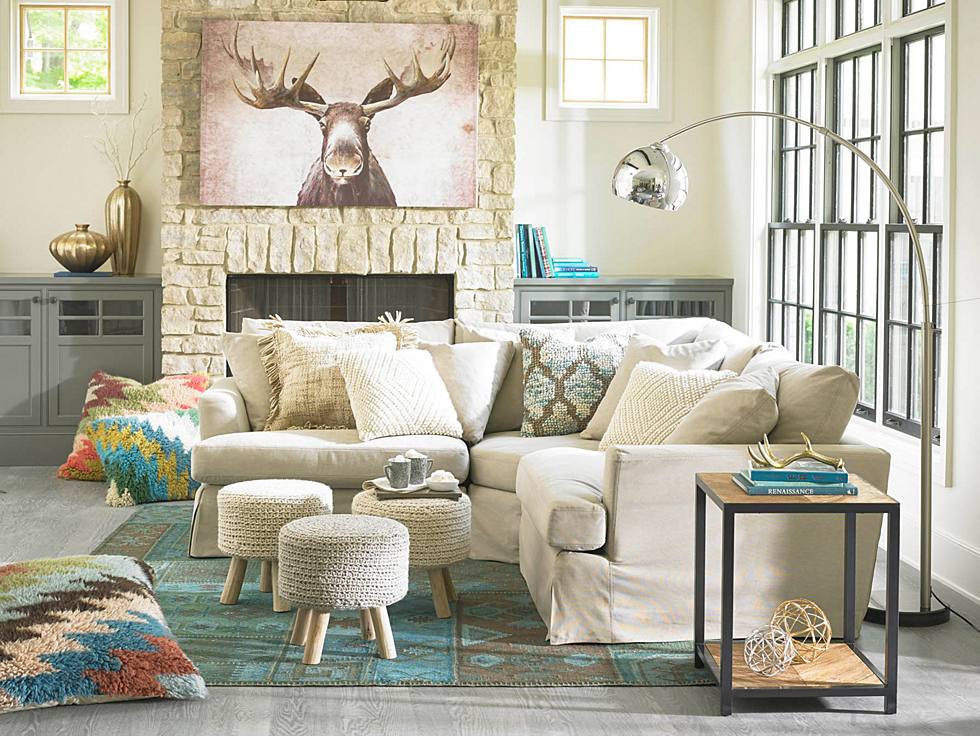 Bright and pastel-influenced kilims are also prevalent. Recently woven versions, and the vivid vintage styles that inspired them, look fresh. From rugs to pillows, these unique kilim designs are perfect for any palette.
Like placing a piece of art, a vibrant grouping of kilim pillow is fast magic. This is an easy finishing touch in nearly any designed space.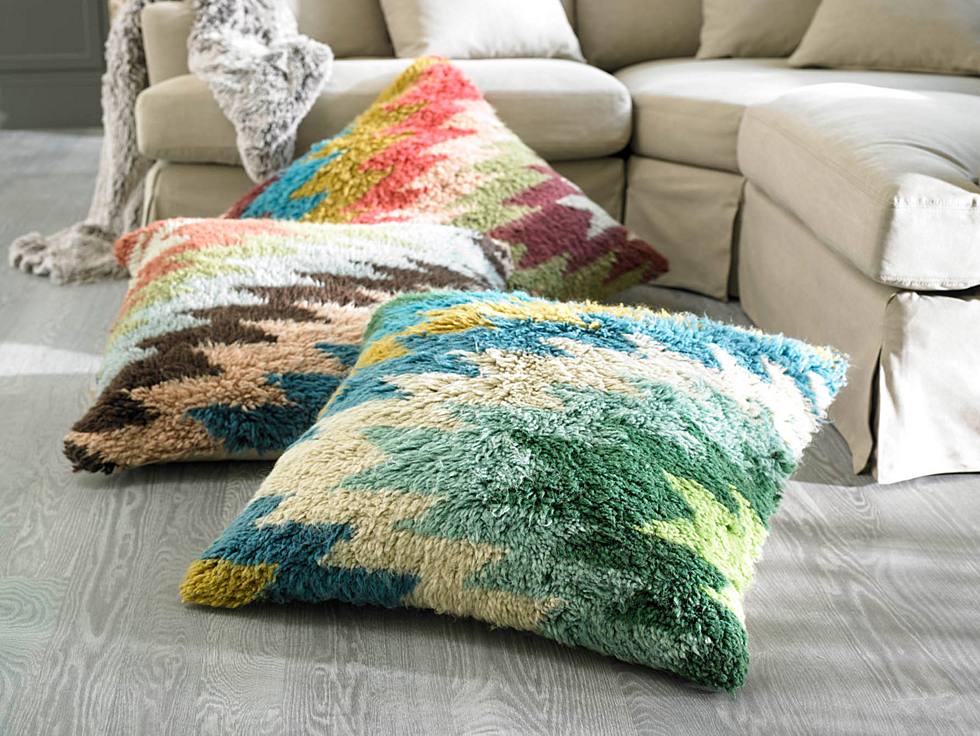 The authentic look: An authentic, artisan-crafted kilim accent piece is unmistakable: handwoven kilim pieces are a story of fantastic texture you can see and feel. Multi-colored wool fibers are interwoven to create a flat, distinctive piece of fabric. The knots are then evenly shorn off, releasing the beautiful patterns to our eyes.
Grandin Road's imported kilim pillows and ottomans are the real thing, created for us by skilled artisans working with less-processed wool yarns to produce our durable and stunning pieces.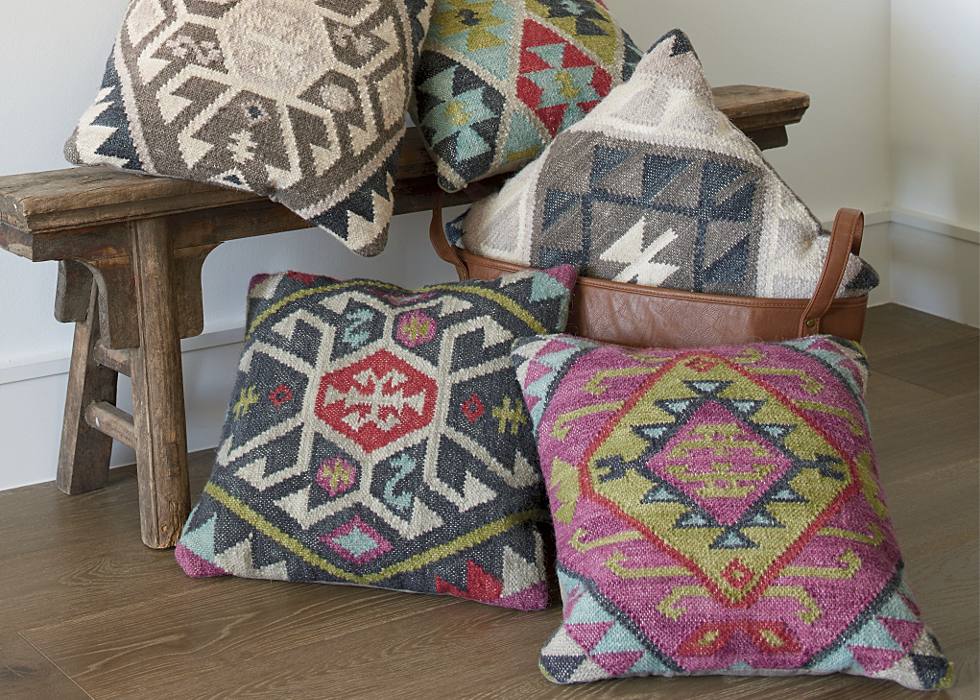 Each piece has the dramatic, informed beauty for which kilim is famous, making these artful pieces superbly desirable. They're also incredibly functional, pieces crafted to be enjoyed for years.
Genuine kilim accents and rugs like ours feel very piece-unique, rather like good collectibles. Updated, intricate, and gently rustic all at once, our kilim accents are new, affordable treasures for your home.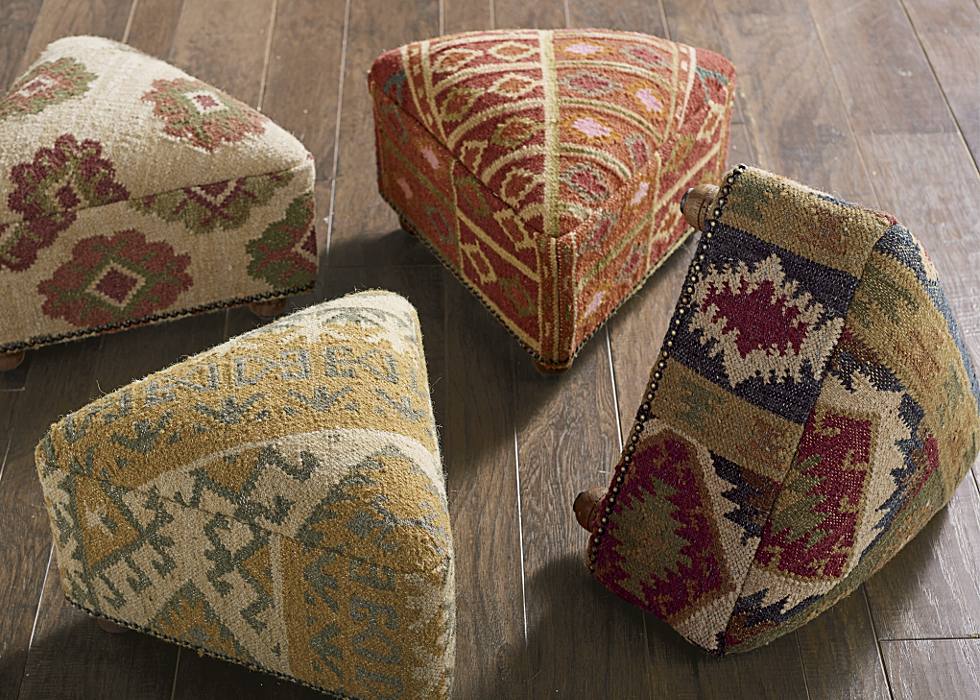 What to know about Kilim:
• Most commonly associated with rugs, kilim is a timeless fabric handcrafted by special flatweaving techniques passed down through generations. A word of Turkish origin, the literal translation of kilim is "to spread roughly."
• The art of kilim is steeped in cultural practices, with weaving methods varying among families and regions. Its presence is prominent in the textile markets of Turkey, North Africa, Central Asia, and areas of the Middle East.
• Wool is the primary material used to produce kilim, though cotton is occasionally interlaced. Besides being a plentiful resource in the kilim-making regions, wool is inherently pliant, durable, and receptive to dyes, making it ideal for the intense weaving processes and dramatic hues tied to the kilim tradition.