Guest list is complete. Landscaping, perfect. Grill is set to sizzle. One last task: making this event less like your average Saturday afternoon pool party, and more like a sun-drenched, toes-in-the-sand, drink-in-your-hand summer escape that your guests will be posting about until Labor Day. (Deep sigh.) We've got the perfect summer cocktail for the best poolside party ever.
Step #1: Start with fruit
Your own personal slice of summer: Fruit Pool Floats in Lemon, Kiwi, Orange, Grapefruit, and Watermelon turn your pool into a virtual punch-bowl of fun. So colorful and comfortable, at 4 ft. in diameter and cushioned with body-hugging polystyrene fill. Send over the sangria.
Step #2: Add more fruit
Just for fun (and just in case the sun slips over the horizon before the party's over). Battery-operated Pineapple Lights deliver your daily dose of Vitamin Chic and glow warmly with LEDs. Other ways to lighten the party mood? Tall and slender, mid-century styled Pemberton Lamps or curvy Hanging Globe Lanterns—the outdoor lighting possibilities are endless.
Step #3: Throw in a cube or two, and chill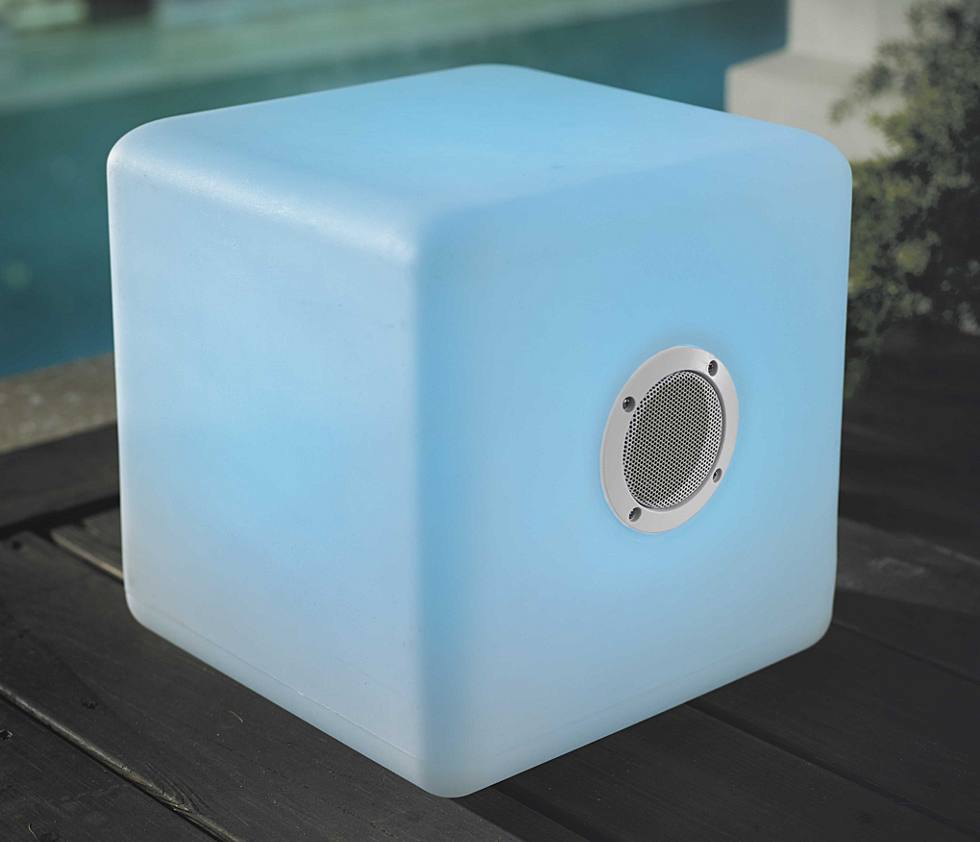 Put on your favorite summer playlist with our poolside Groove Cube—it's Bluetooth-enabled, so you connect with your smartphone or other mobile device. One remote controls two 5-watt speakers and six glowing color options. 8″ Groove Cube is completely waterproof and floats in our Beverage Caddy; 12″ is water-resistant.
Step #4: Top with an umbrella
Helloooh, sunshine. Our Market Umbrellas, in Solids or Cabana Stripes, are the cheerful pop of color that every poolside party needs. Plus, optional-tilt poles allow you to control just the right balance of sun and shade, so gams get brown but cubes don't melt.
Step #5: Roll out the good times
It's all about presentation. Well… and fun. And convenience. And cocktails, of course! And mobile bar carts bring it all—right to your guests. So what's your party personality? Teak-y bar casual, like our Oceanport Teak Bar Cart, or just slightly more glam, like our gold-tone Halsted? Mix it, stock it, roll it out, and lock into place on the patio. Cue the fun.
A little Grandin Road garnish?
Sometimes it's the "little extras" that can put a party over the top…
Be a responsible host
Make sure guests leave the party safely. Our oversized Seashell Planter is perfect for gathering (and keeping) keys until drivers are "ready" to go home. When the party's over, plant succulents or cheerful zinnias inside and enjoy it for the rest of the summer.
Be the hose-tess with the mostest
It will happen. One guest will spill a drink or drop some of your delicious barbecue, and no one wants to step in a sticky mess. Keep our Metallic Garden Hose at-the-ready for quick clean-up (and look cute doing it), available in pearlescent Lavender, Blue, and Gold.


One last thing…
Put Casey on cocktail watch. This Faux Boxwood Garden Dog won't bark or make a mess—and he might just be the hit of the party. (Good boy, Casey.)