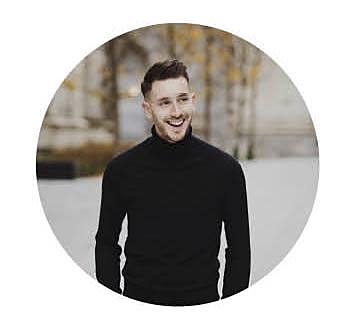 Lifestyle blogger and author Will Taylor talked with grandinroad about choosing bedroom design elements, including bedside tables and the use of texture and color. We discussed three different bedroom designs he created for us using grandinroad products. Will Taylor's Picks included: an Organic space, a Playful space, and a Luxe space.
Question from grandinroad: How loose can you get when choosing a table to place beside the bed? Is it more contemporary to try something unique, versus doing the usual matchy-match look?
Will Taylor: That's probably what I Iove the most about this month: the different looks of the three settings speaks to the versatility of this area in the home and it encourages trying relaxed, unexpected ideas. I love how diverse the looks are, from organic to buttoned-up and luxe, and then also an eclectic playful look. I encourage people to try something different: for example, using what looks like a stool for a bedside table, then layering in a mirror, hammers this idea home. Stepping away from the expected will often pay design dividends. There is no right or wrong – the choice is personal. The sweet spot for me is when you truly decorate a room to represent you. That's what grandinroad does so well: offering different ideas and encouraging people to try something new.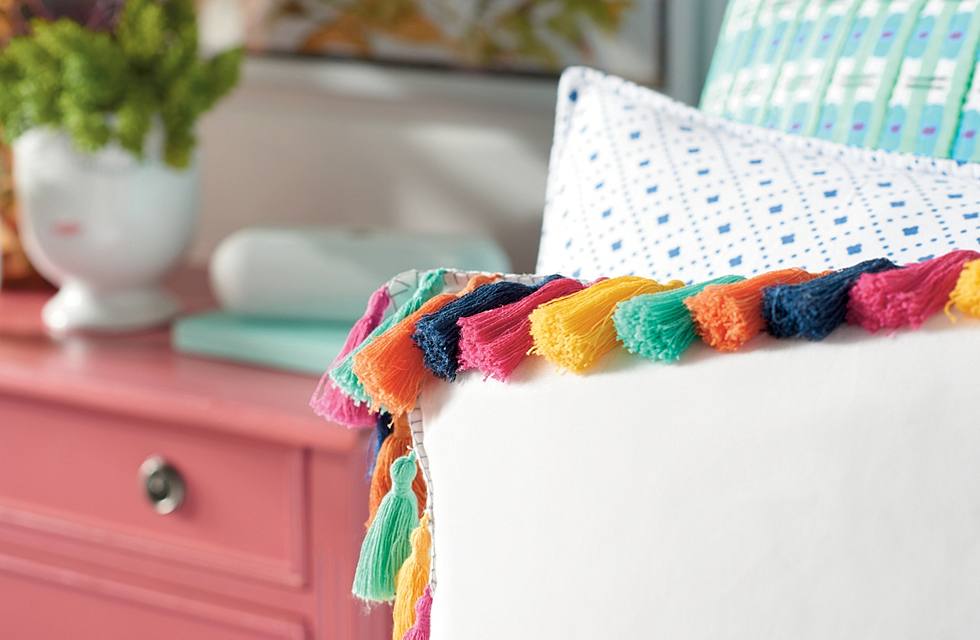 Q: You've mentioned that you like organic room designs.
WT: The organic ethos – a referencing of natural materials and elements and lots of texture – is the closest to speaking to my own taste out of the three spaces. The organic look references natural materials and elements, from layering the bed with lots of textiles to make it very comfortable and inviting, through to the exposed wood. I love the detail to the wooden stool as well; again, that brings another tactile element to something that already is very natural and organic. The organic scheme very much plays to touch as a sense. And the mirror is a key piece in this look as it keeps the space very light and bright. The glass vases also help with this vibe as they let the light through; they're not heavy in the room. The organic approach to décor is about creating a very fresh and open feeling – reflecting natural light and bringing natural design elements into the space to enhance it rather than block it is what works best. Why? Well, it helps to keep the room light, in both senses: it feels light, and it looks light.
I do like the contrast of staying in a luxe, buttoned space like a fine luxury hotel room. It's something I look for when I travel. But in my home, my choices are looser and more organic.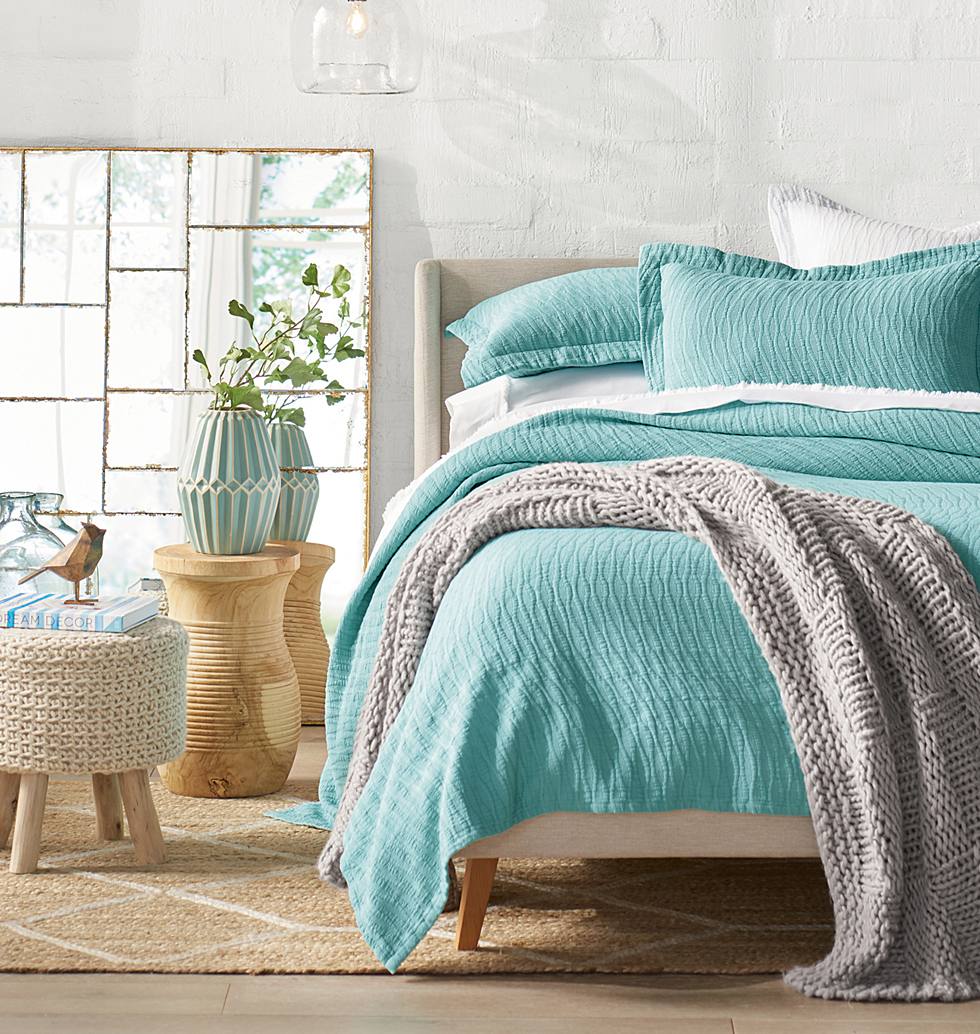 Q: Can wall color affect the "luxury level" of a room?
WT: Yes. A dark wall like this is so powerful. Using this color would change the feeling of a light, organic space immediately. By doing a deep interior color like this midnight navy, it creates a moment of contrast – it's very cozy. It almost feels regal. You can see there is quite light furniture in this space – it could almost feel fresh if used in a neutral space – but this dark, rich color behind it creates a striking contrast. It invites you to snuggle up and feels cocooning. You can also see that metallic elements like the Sadler Table Lamp, the Perrie Mirror, and the details on the Emile Chest – these all enhance the luxe feeling. If you were take any one of those elements away you would strip out the luxe and cozy feeling of this space. It's really a triple threat – it all comes together to create the luxury vibe.
Q: What's the key to feeling at home in a new house, or a redone bedroom space?
WT: Decorate to represent you: your personal taste and your palette. Make-you-smile style is about feeling at home, and feeling that you have the design power to do what you love; this is your home. Have fun with it!
Q: What's the best way to add my collectible items to my room theme?
WT: I love to collect vintage cameras at flea markets. But it can be anything! Be it glassware, or jewelry or cameras or anything you might love to collect or find when you travel, or find at a market. These are things you might form a connection with, that tell a story and represent your personality. Instead of using the pieces singly, group three together; or bring in multiples. It might become a mini collection display. It's almost like creating a vignette – the pieces become a design story all on their own.