When we create a fabulous accent chair, we design it impeccably. We choose the perfect upholstering material and kiln-dried hardwood, and mix in some attitude. It is, after all, a Grandin Road accent chair.
Then we send it out into the world. Where you will see it, fall in love, and acquire it, to make a wonderful impact in your home.
The room it will inhabit, the people and pillows and rugs it will meet, are things we can only guess at. Here's what we imagine might be the future home lives of five of our favorite styles, because each one is brimming with so much chair personality.
Frankie Chair. You may know the triple-threat actress-singer-director who's perched right now on this upholstered curvy chair. We see a strategically minimal downtown loft, scripts and ideas for a movie set's design tossed on the floor. Our talent will be back on set soon but right now, the Frankie offers her a well-styled break. A curvaceous dream, its roomy openness and padded comfort provide a perfect nest in which to curl up for a phone conversation with a certain top Swedish actor. The same man who appreciated the sculpture-like beauty of her chair's polished wood frame and the elegant way two sleek wood supports gently touch the back of the upholstery. No paparazzi here. Yet.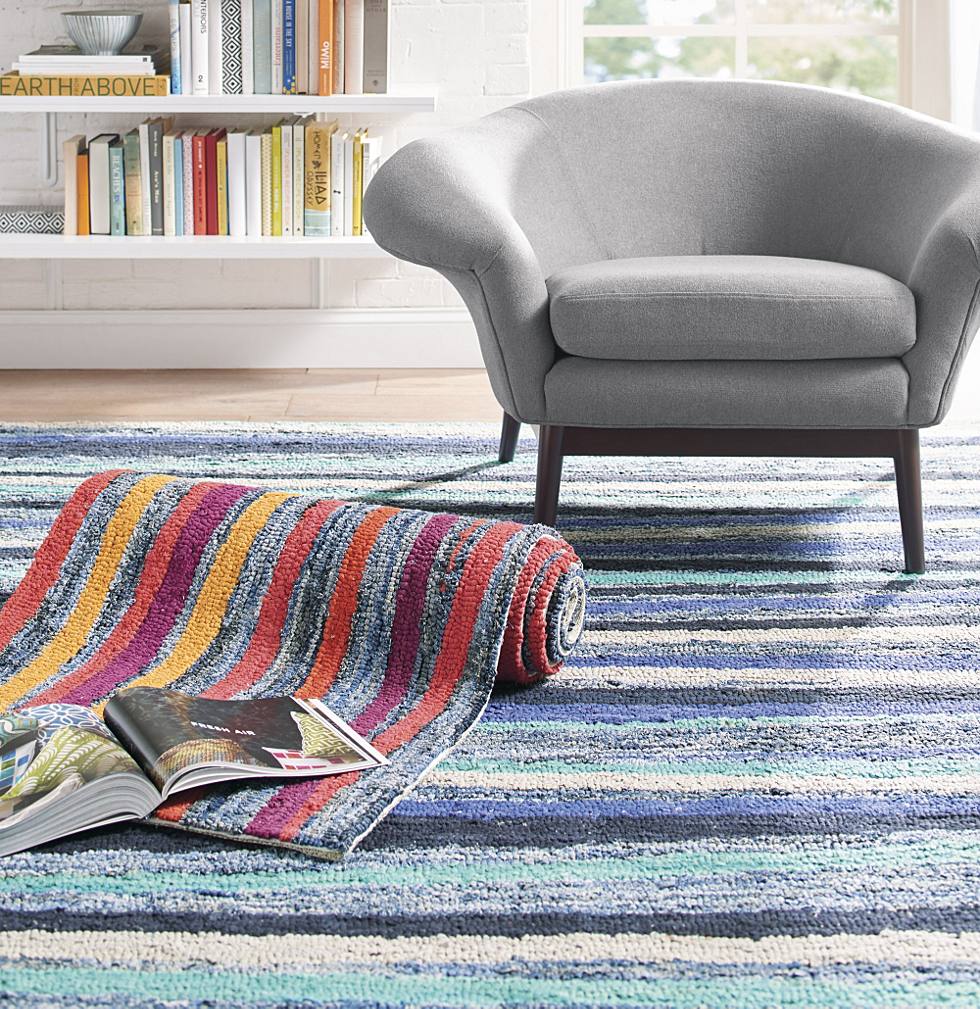 Cebu Chair. Similar to the curvaceous Frankie, but captured in trending black rattan and warm mahogany wood, this is the chair of a relaxed, slightly eclectic, definitely more creative, directional modernist who builds her or his world carefully and precisely. Because it is meticulously handcrafted, the Cebu will make the cut. Destined to grace an open, airy space, it rides the soft wave of a stunning rug (try the look of the new honest neutrals with their stone, rattan, wood, and iron color influences). We may also see it in a chic, neutral bedroom. The nod to mid-century simplicity is as appealing as the updated coloring. This relaxed chair lives just as well in a coastal minimalist Malibu vibe. The Cebu is the handsome, interesting man in the corner of the luxe high-concept five-star hotel bar, elegantly paused to sign a big deal. He gives you a warm look. Are you in?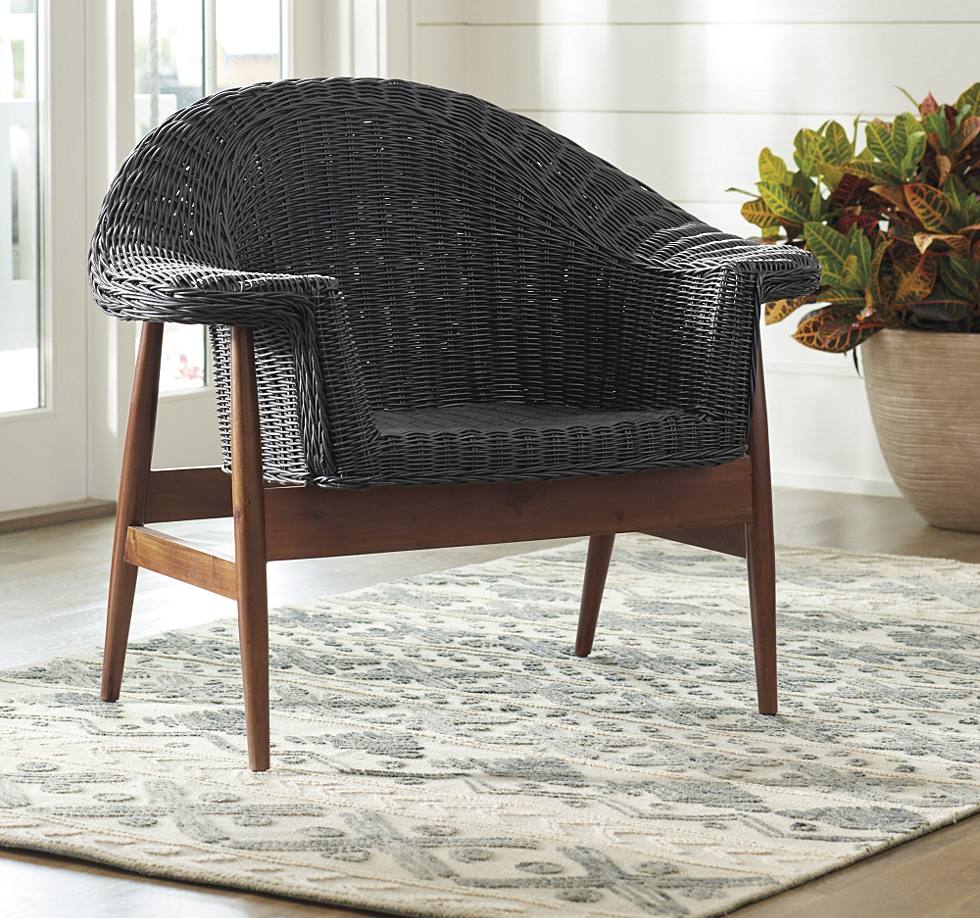 A great accent chair can bring extra personality to your space
Sophie Chair. A classic club chair style with something more (tufting, fabulous color), this is the chic modern chair destined for the woman with a busy social life. Everyone likes to visit the Sophie house. Everyone likes to hang out and talk over wine and charcuterie. And on Sundays, Sophie is there for a cup of coffee and newspaper and two serene lazy hours on your laptop looking up vacation spots. Sophie is often found in pairs in front of a fireplace or a floor-to-ceiling window with an amazing view. Sophie has also found her way into a master bedroom suite, and the great room. She currently has aspirations to be the only chair in the room that's known as "my private space" filled with art, books, and music. As a flawlessly chic button-tufted chair, Sophie will probably get her way.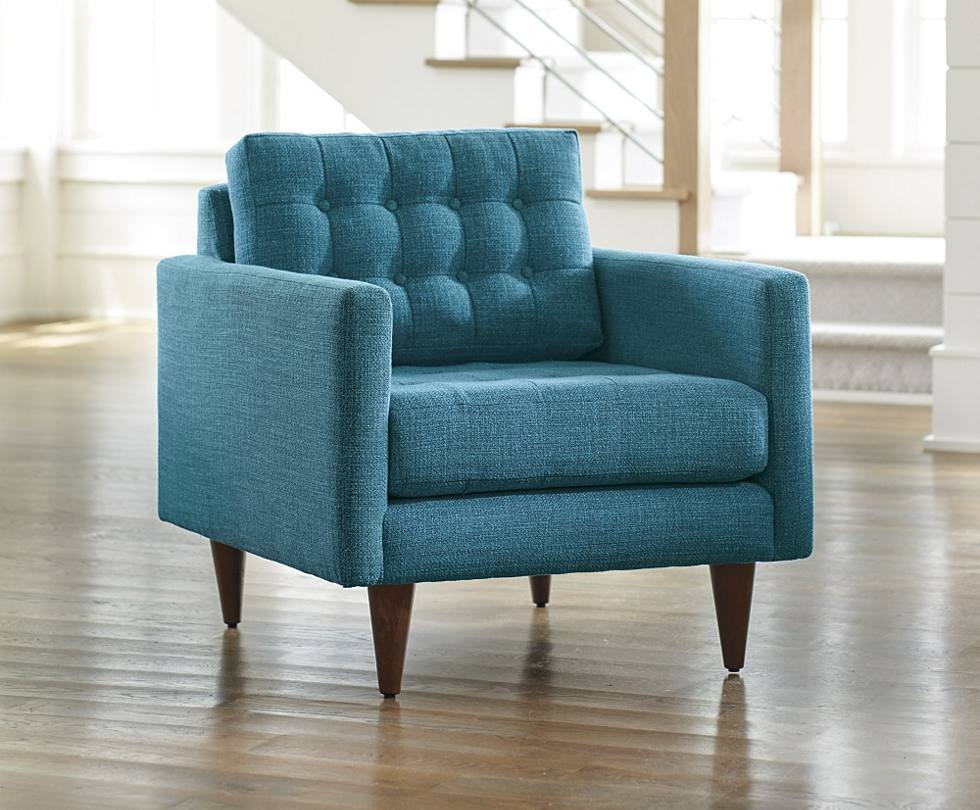 Belmont Leather Recliner. The Belmont lives with amazing people who are just a little picky, but in a very good way. They appreciate quality, and style, and demand comfort and style, and they make sure they get it. A statement chair, Belmont says, "I am serious about relaxing and creating an incredibly comfortable home, and I gravitate toward the clean elegance of mid-century modern design inspiration, too." Upholstered in aniline-dyed top-grain leather and constructed with a kiln-dried hardwood frame, this is a classic pushback recliner, preferred by many because it is designed without an unsightly visible mechanism. It looks like a very impressive chair made for serious people who know what they want. Would we be surprised to see this leather recliner in a fine vineyard home in the Napa Valley? Not at all. In fact, it looks like it was born among the finest wines.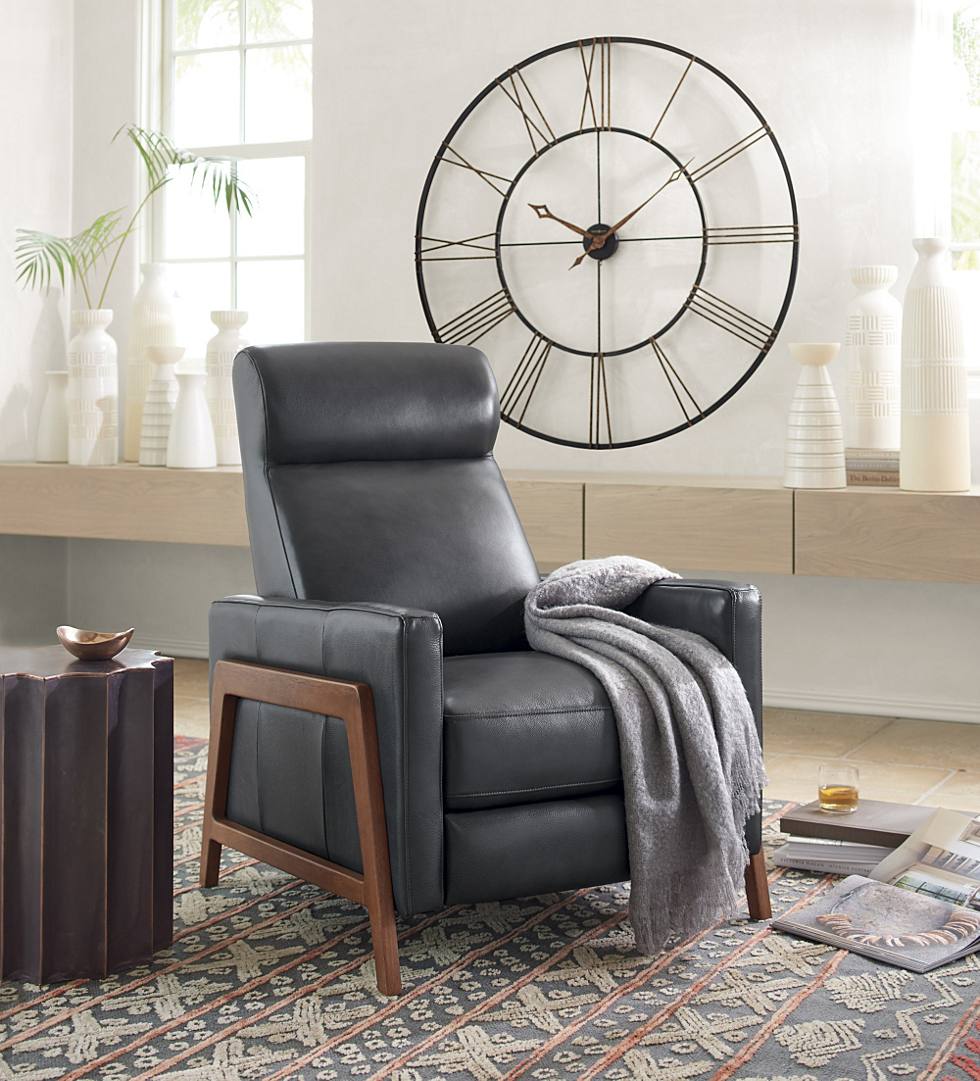 Styles like recliners and roomy club chairs are always a good bet for comfort
Jordan Wing Chair. This classic always ends up gracing a good home, with people of precise, established taste whose preference for traditional lines is the starting point for a comfortable room. The feel and look of richly colored bonded leather is a reward for living a good life, and the nailhead trim appeals to their love of detail and historic design elements. Writers, professors, doctors, lawyers, curators, chefs, presidents, and other thoughtful individuals like you will be at home in this chair. They may even subscribe to the new design idea of placing a handsome Jordan Wing Chair at the head of the dining room table in place of the usual wood chair. The refined Jordan is certainly up to the role.
Inspired to identify your "chair personality"? Shop all accent chairs at Grandin Road.