The outdoor furniture style known as deep seating is one of the wonders of the world. Supportive, extra-comfy cushions can make life amazing
Here's why we love it: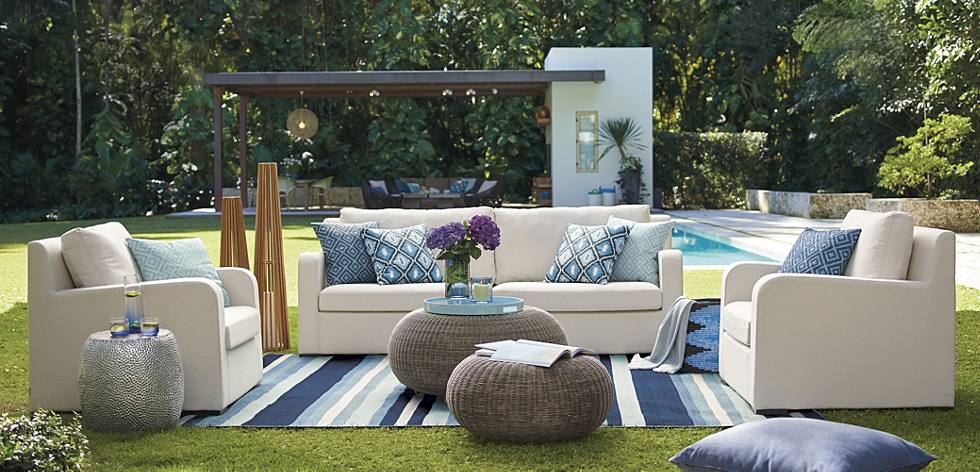 • The elegantly tailored aspect of outdoor deep seating is a fantastic combination of critical outdoor furniture engineering along with uncompromised comfort. Our Glen Arbor Collection's thick (six inches deep) foam cushions made of 100% reticulated foam will drain water and moisture completely, while protecting against mold and other antimicrobial elements. All of these factors are a marvel in long-lasting outdoor seating, but equally as important in ensuring a softer, more forgiving seat than your typical outdoor cushion or covers.
• It's changing the way we live and entertain outside, by enabling us to create true "outdoor rooms" that deliver a higher level of comfort, thanks to thicker more supportive cushions and fine construction, comparable to the furniture in our indoor world. This means your home's total livable space is expanded. For example, our Angela Outdoor Seating Collection's unique design features deep cushions that are a lush 11 inches thick; our Essex Outdoor Seating Collection's cushions are a hearty eight inches thick, and our Point Judith Collection features very comfy, supportive cushions that are three-and-a-half inches thick. And as we mentioned, the Glen Arbor's cushions offer six inches of relaxing, supportive ease. This indoor-inspired depth of comfort can now keep you happy outside on the patio for hours.
• Weather-ready, outdoor deep seating is specifically built to keep us happy while withstanding rainy day drama with weather-resistant fabrics and construction, plus quick-drying, resilient foam padding.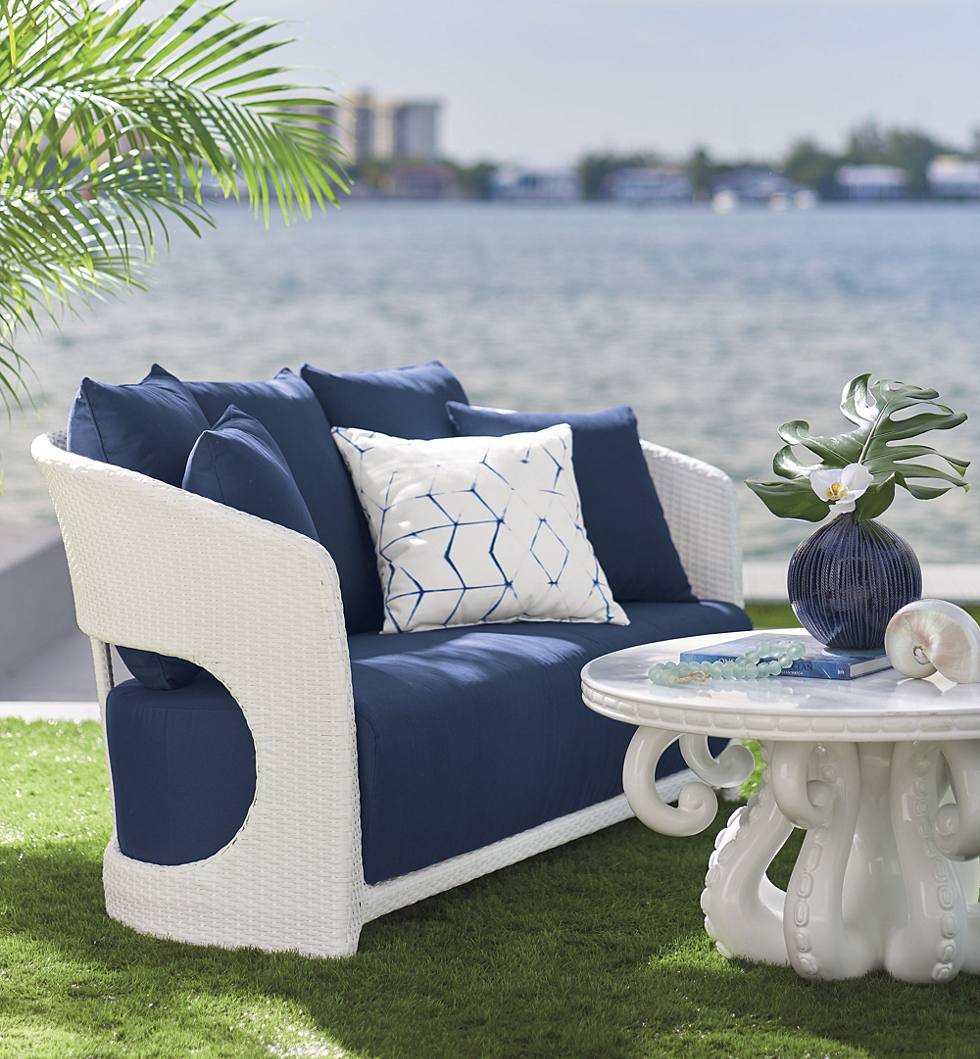 • You can still have your favorite outdoor styles. Traditional or modern classic outdoor furniture designs like our Angela Collection, our Yorkshire Collection, and our Point Judith Collection offer deep seating cushioning with the all-weather wicker or rattan you love, or classic all-weather painted hardwood frames.
There's also a new trend in modern outdoor deep-seating designs that replicate the look of interior furniture. It's a fresh way to enjoy deep seating's benefits. Our Glen Arbor outdoor upholstered furniture, shown at the beginning of this article, looks like it could be a casual indoor collection. The fully-upholstered design is one you might use in your great room.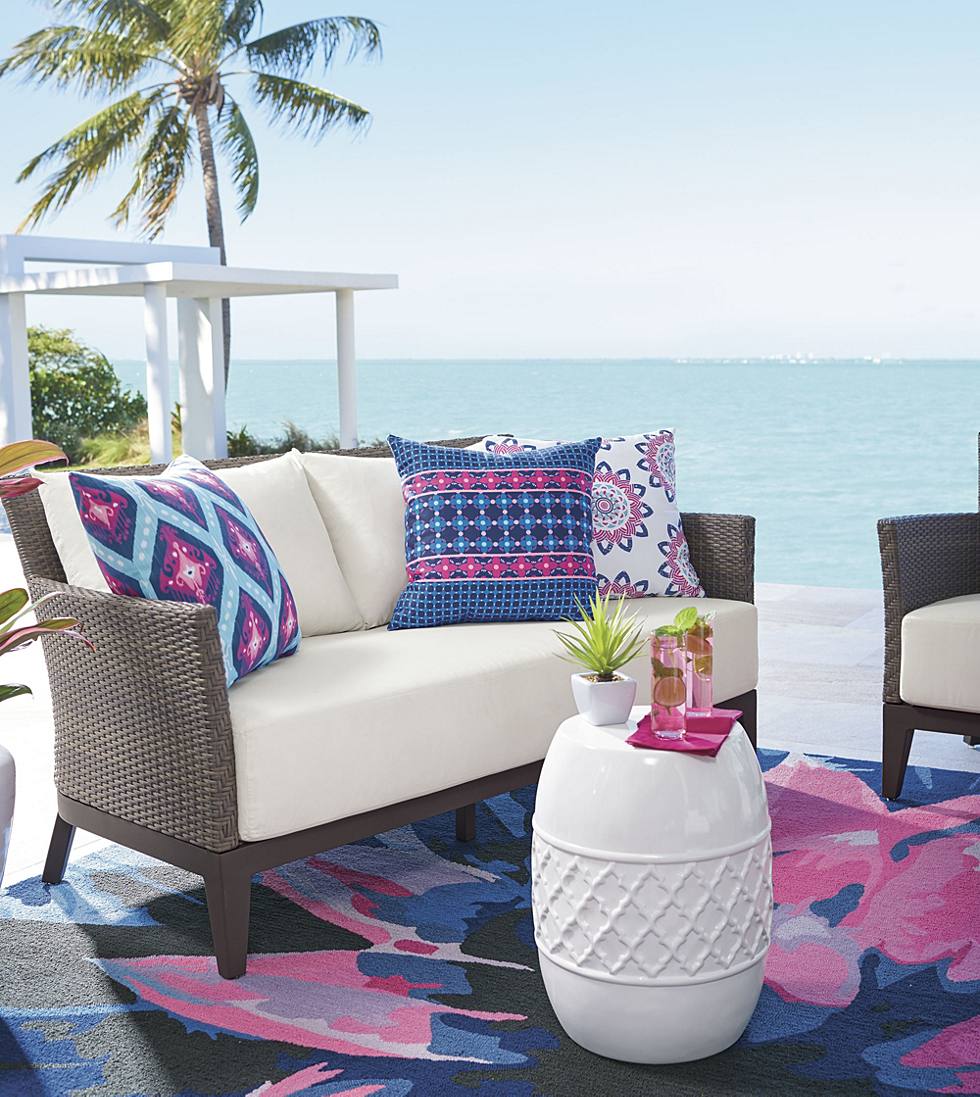 • Deep seating makes sense if you tend to host guests under the trees in fine weather. For example, seating like our Essex Outdoor Seating Collection offers a much more supportive seating foundation they can enjoy for hours  at an event. People will be less likely to stray inside, or break up the party, when you have better, more comfortable outdoor furniture.
So pass the cool drinks and charcuterie, and watch friends and family savor your new patio haven as if they were in your indoor living room or great room. Every host or hostess loves having happy guests.
Ready to learn more? Jump into the deep and shop our outdoor seating collections now.