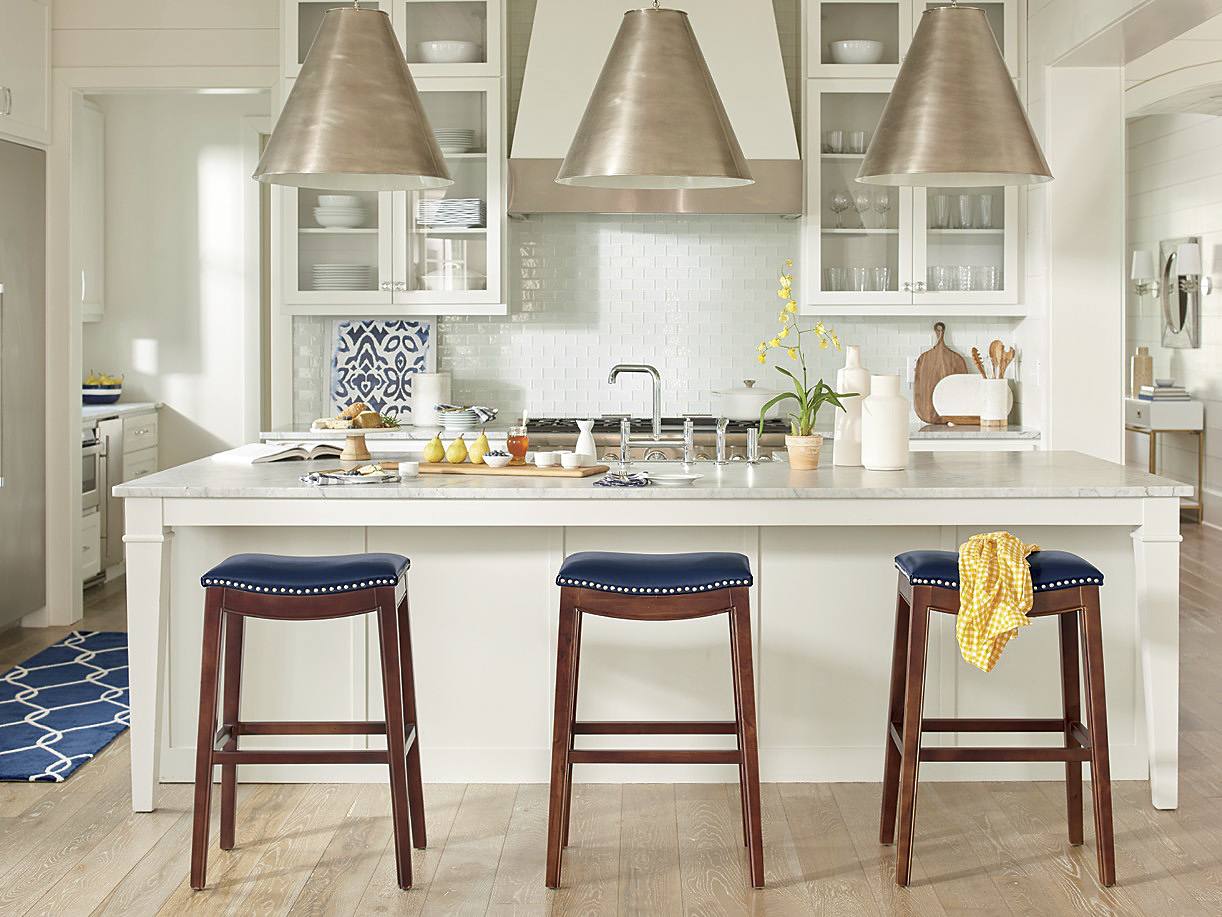 Step right up. What can we get you? Versatile saddle-style bar stool, or extra-comfy wrapped back? Bar or counter height? Would you like your stool to swivel? Bonded leather seat… wood… the color?
PHEW. Once you consider the many facets of bar stools, knowing what you really want, in the end, can be a challenge.
That's why we're pals [wink]. Make yourself comfortable, and we'll help make deciding a breeze. You'll be smiling and toasting to just the right one in no time.
---
Three simple steps to your favorite new space, bar none
1 | consider bar stool use and location together
The activities you'll use your stools for and where they'll live in your home will influence the style and features you choose. For example, a breakfast bar, game room, and craft room all ask for something just a little bit different.
Style, first: here's a handy guide.
Backless Stools: Easy to get on and off, tuck neatly under the counter, won't interrupt sightlines. (think breakfast bar)
Bar Stools with Backs: The ultimate in comfort. Great for long, relaxing meals, or chatting for hours with friends. (think game room or basement bar)
Swivel Stools: Turning your focus from one project—or conversation—to the next made smoother. (think craft room or primary entertaining space)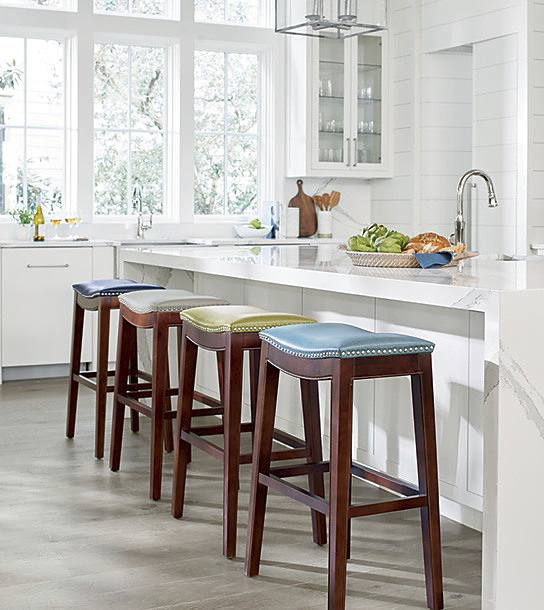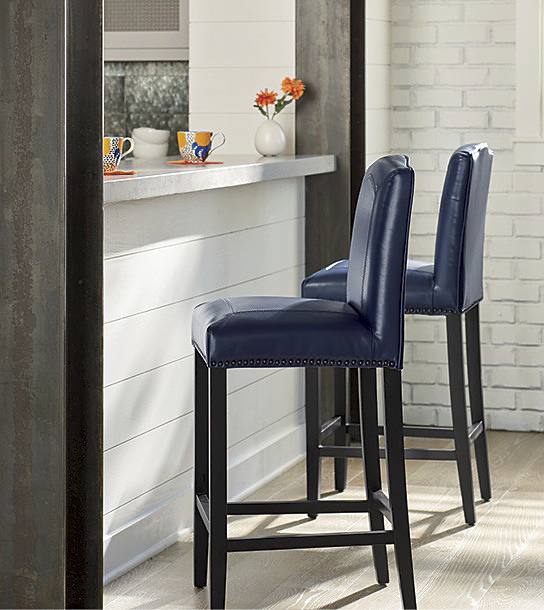 Now, features.
Look at the intended room's existing decor, and choose colors and materials that will look great in it—a snap. Bright white kitchen? Try vibrant seat colors on your breakfast bar stools, for impactful contrast. If you're outfitting a wood bar in the game room, wood bar stools with backs and neutral upholstery colors make perfect sense. If you love to create things, look for easy-to-clean materials, like bonded leather, for your craft room counter stools.
You get the idea. And don't be afraid to shake things up!
2 | choose bar-height stools or counter-height stools
Grab your tape measure and let's head to the bar. Or counter… or table. Don't worry if your measurements at home don't align precisely with the illustration. Just be sure to allow 9 to 12 inches for leg space.

Tip: maybe you'd like a little more flexibility in your stool's seat height. Nothing our favorite Tractor Swivel Adjustable Counter Stool (below) can't handle. How Grandin Road does farm to table.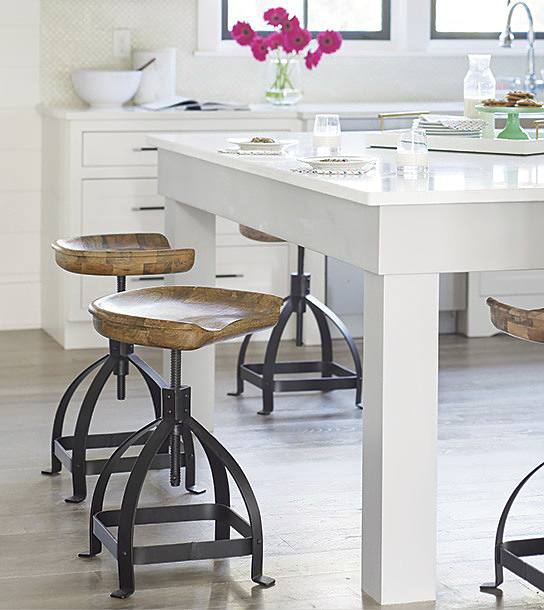 3 | determine how many stools you need
Just allow about 25 to 31 inches between the middle back of one stool to the next (a little more for swiveling stools). If you like a good party, a few extra stools to make sure unexpected guests have a front-row seat to the fun is always a good idea.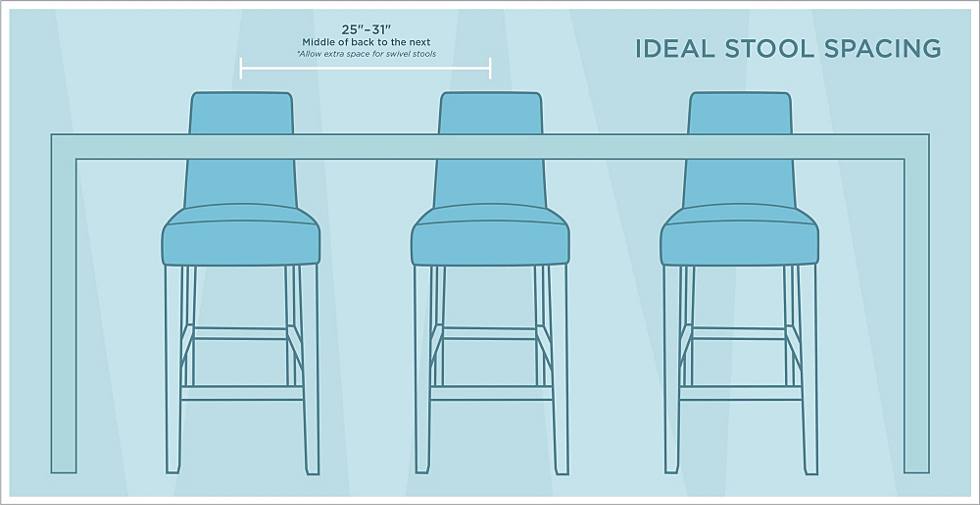 Done. Now you're packing all the smarts you need to pick the perfect stool for you. So, let's start shopping for your next celebration! And once you have your new bar space in place, snap a photo and share it on Instagram, with #grandinroad, for a chance to be featured.
Shop Bar & Counter Stools now.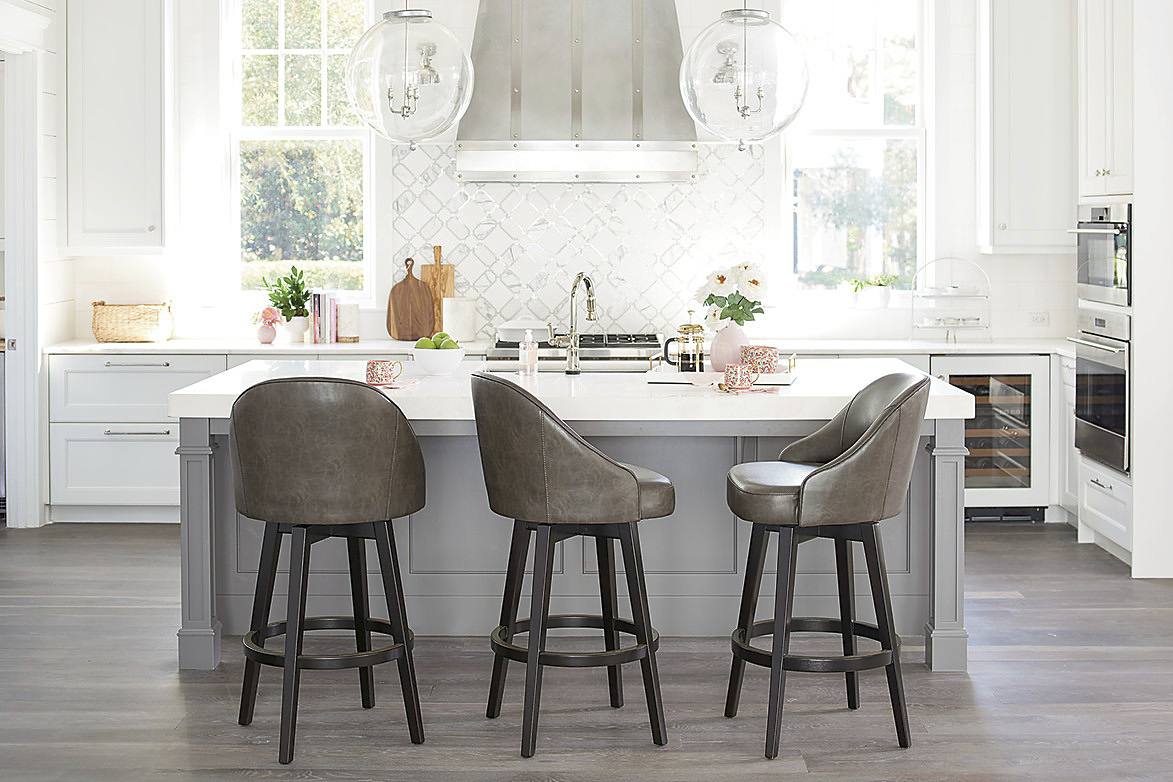 Get more great bar stool ideas. Check out Bar Stools: 5 Ways To Hang Out With Them. Also popular and filled with handy decorating tricks: The Right Rug, The Right Size: 3 Tips.