A great hostess creates a guest room that's as inviting and comfortable as it is functional. After all, your out-of-town guests usually stay busy all day long with a busy itenerary. And at the close of the day, they want a quiet place to rest and recuperate, to escape (that's why it's called a getaway, right?). That's where you come in.
So open the door to the guest room and take an honest look. Your hospitality is always warm and cozy, but could your guest room use a little of that same love? Make some easy updates before your guests arrive.
Where to begin?
A comfortable bed is the most important feature in the guest room. Once that's in place, new bedding is the easiest way to make the whole room look and feel fresh. Our Aquataine Bedding Collection is a great example. Here's why:
2 | Use natural materials in your guest room
There are a lot of reasons to warm up to wooden furniture, natural fiber rugs, and live or faux greenery in your guest room. Here are a few:
3 | Add local flavor with wall art or decor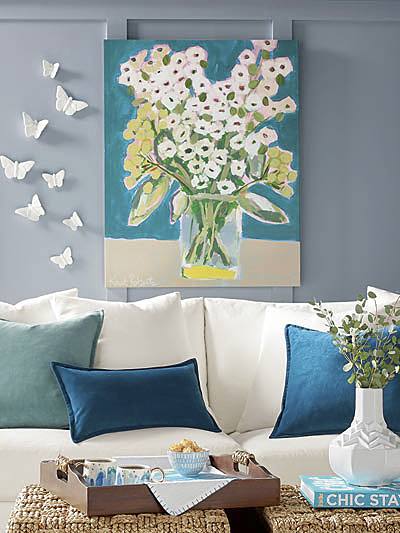 Welcome guests with hometown spirit. Consider decorating the guest room with accents crafted by local artisans or with pieces tied to your great city. It's perfect for starting dinner conversation (and supports your local economy, too). Here are some ideas:
4 | Give them a place to unpack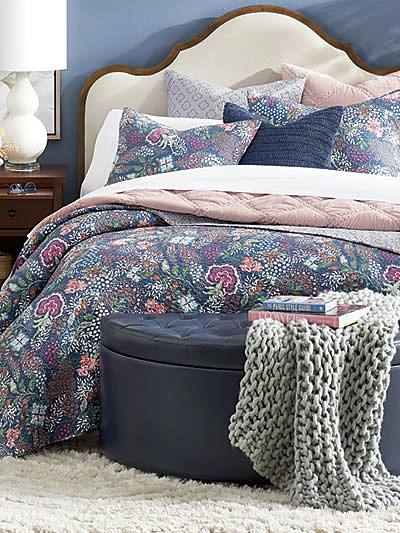 After a long drive or lugging bags through an airport, give your weary traveler an easy place to park a suitcase and unpack. Repetitive kneeling to access a bag on the floor can aggravate a tired back and knees. And open luggage on the bed gets in the way. Try these easy fixes:
5 | Plug-in to little necessities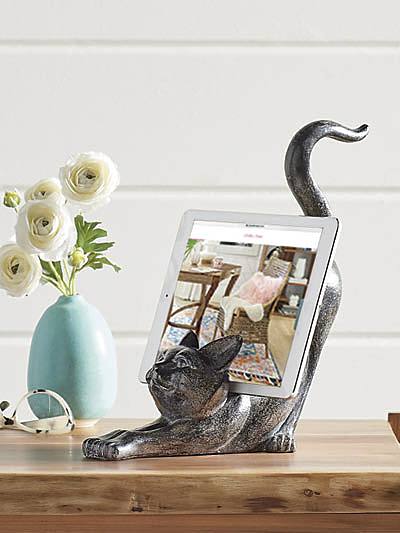 How cute is this? Sit our Yoga Kitty Tablet Stand beside the bed in your guest room. She's designed to hold a phone or tablet (even a book), with a charging cord hole in the bottom so guests can stay connected during their stay. Other ways to make guests feel at home?
Feel inspired? Or anxiety? Just get started: easy guest room updates are at your fingertips. Check out our entire selection of Bedding, Decorative Accents, and even our customer-favorite Essence 6-pc. Turkish Towel Set, which is always a thoughtful update when guests are coming to visit.
For even more inspiration, read Our Best Ideas for a Better Guest Room.