Shopping for your next grandinroad area rug is going to be a lot easier if you know some of the basics.
Let's take a look at the attributes and benefits of Performance Rugs and Natural Fiber Rugs. We'll also do a quick rundown of rug construction types and classic rug styles.
Easy-care Performance Rugs: Overview
Durability, and colorfast
Ideal for kids, dining, pets, messy friends
Life span: average about 5 years, with regular professional cleaning; ideal if you plan to change your look regularly, or simply want to save money
Acrylic or Nylon Rugs:
Most durable and expensive synthetic fiber (nylon is the most durable)
Lower cost than wool
The most resilient (least prone to crushing underfoot) synthetic fiber
Colorfast performance, too
Tends to require more regular cleaning
Life span: average about 5 years, with regular professional cleaning; ideal if you plan to change your look and want to save money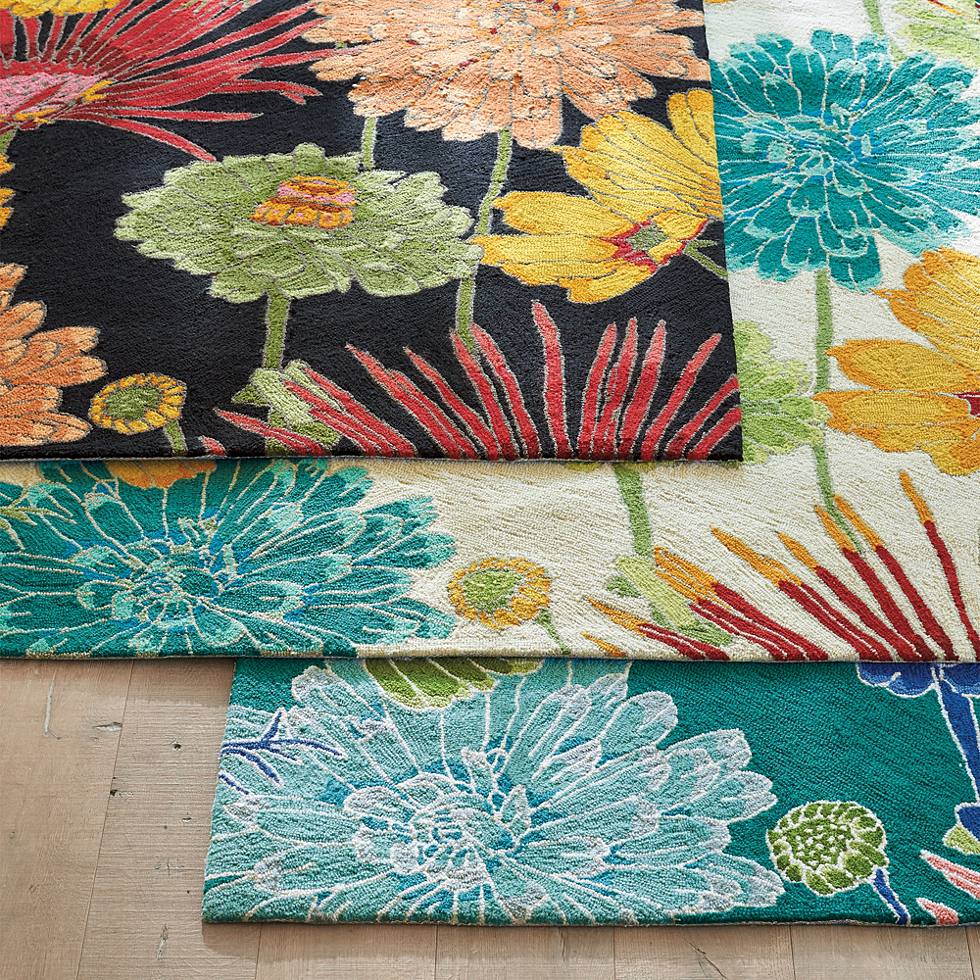 Polypropylene Rugs:
Less expensive than nylon or wool
Called "performance rugs" for indoor/outdoor high-traffic use
Fade resistant
Staining rare; cleans well
Resistance to moisture, mildew, water damage, staining, pilling, shedding and static
Treated with chemicals to become stain resistant (except to oil-based stains)
Lower resiliency of fibers, so keep fibers gently brushed
Must be kept away from high heat sources and high sun windows
Life span: average about 5 years, with regular professional cleaning. Ideal if you plan to   update your look regularly; save money, yet still get a good look and durability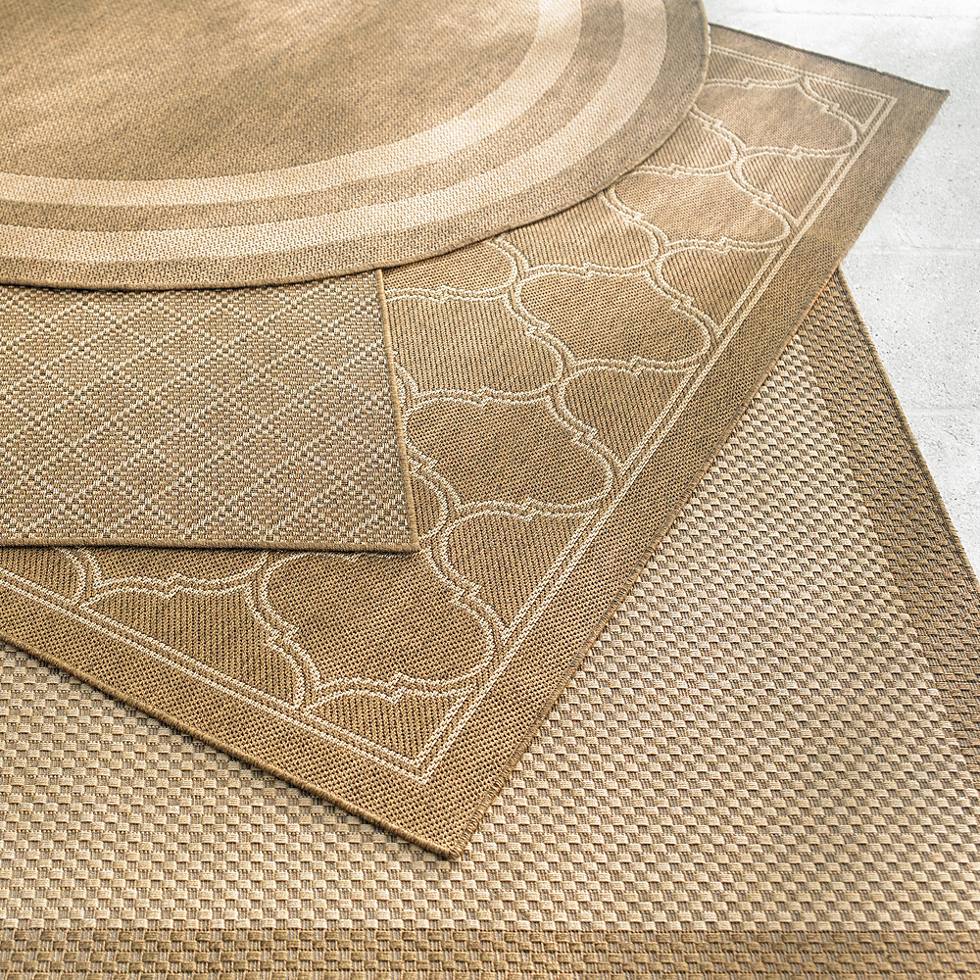 Polyester Rugs:
Least expensive rug choice
Brilliant colors
Performance points: very resistant to stains and fading
Not as resilient as natural wool, so prone to crushing, like polypropylene rugs
Not as resilient to heavy foot traffic (crushing) as wool is– may crush and mat
Can be prone to dullness, and showing some wear and tear
Life span: average about 5 years, with regular professional cleaning. Ideal if you plan to change your look regularly, want it for a low-traffic room, or have chosen a stricter makeover budget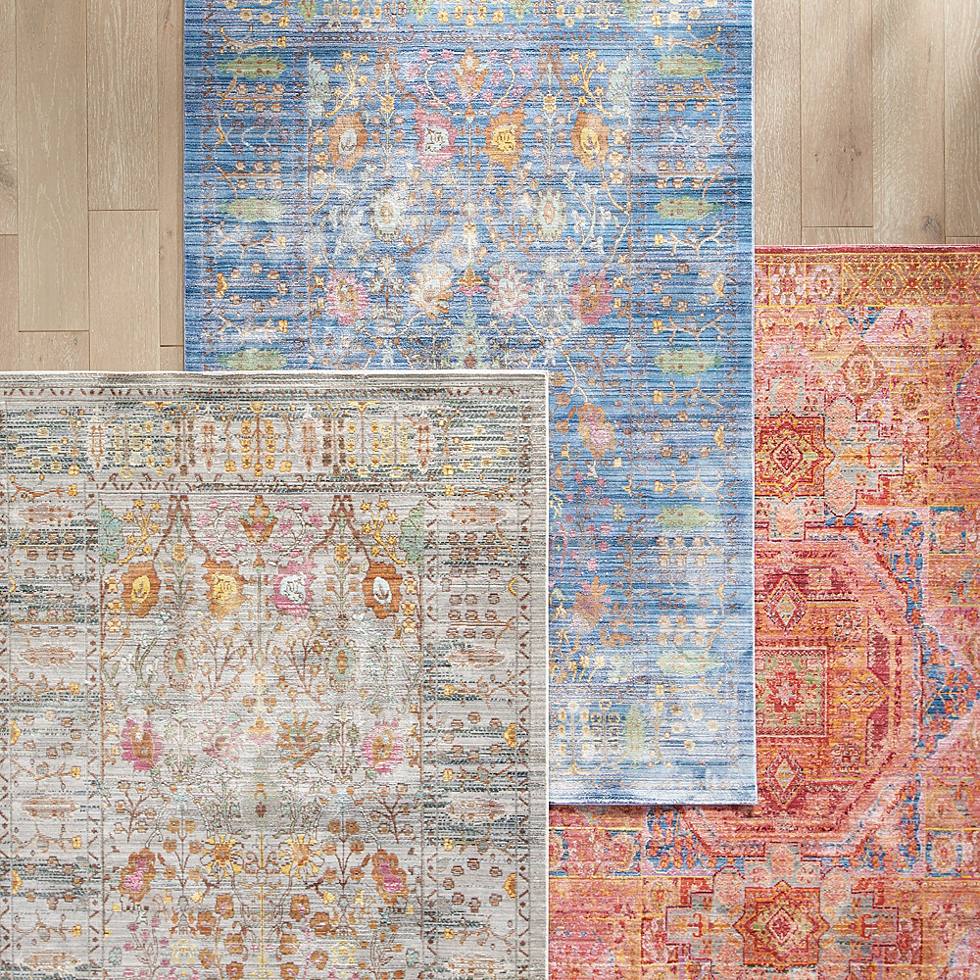 Natural Fiber Rugs: Overview
Environmentally friendly
Organic textures and colors
Good level of durability and softness
Easy to clean
Wool Rugs:
Natural "spiral" structure of fibers keeps wool fibers from crushing down, so they are lastingly resilient under heavy foot traffic and heavy furniture
Natural, effective noise insulators
Typical wool rug takes about 3 to 4 months to weave, so it will cost more
Most commonly woven from woolens (yarn of short wool fibers, for exceptional softness)
Yarns hand-woven with natural materials (not created with chemicals)
Smooth surface feels softer and more luxurious than synthetic rugs
Kinder to the environment
Flame resistant
Easy to clean, and can look good longer between cleanings even if dusty or soiled due to the pocketed fiber structure of wool
Life span: average 50 years, or even longer with proper care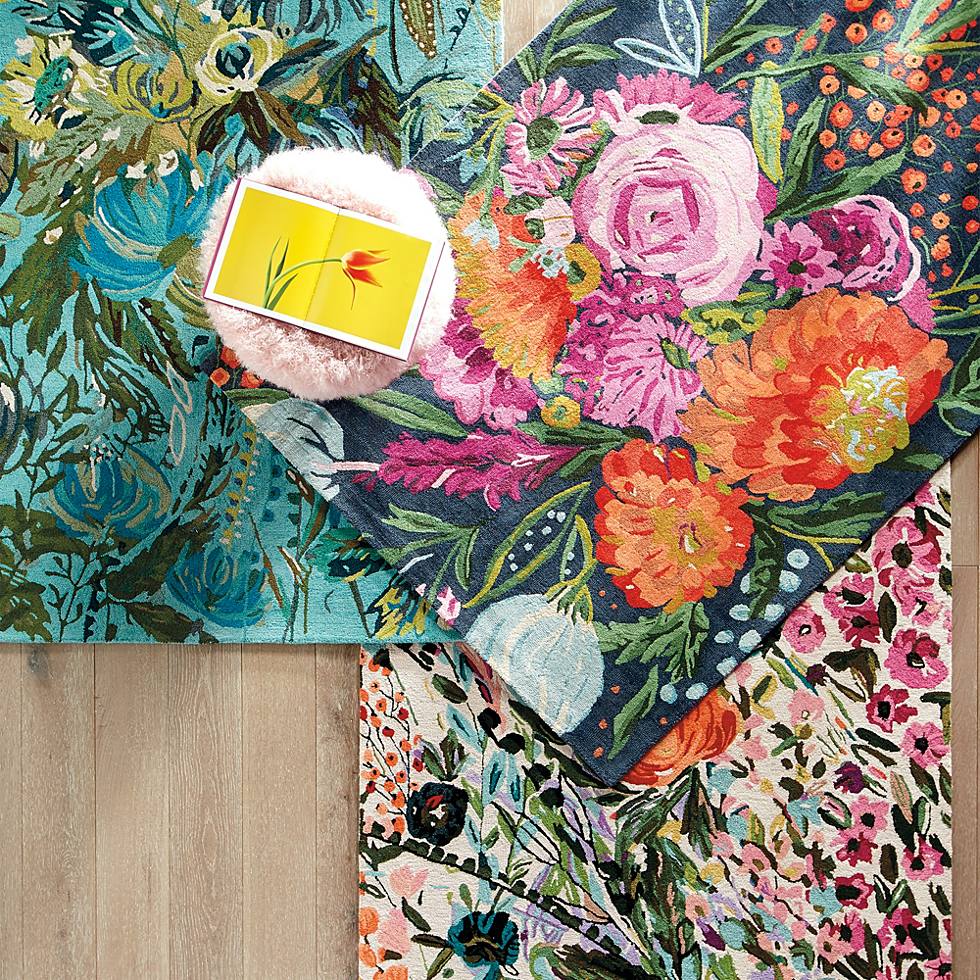 Jute & Sisal Rugs:
Often hand-woven out of natural, long jute fibers or sisal leaf fibers
Organic, textured look
Environmentally-friendly; made from a renewable resource
Coloring and natural look works with many kinds of décor
Naturally durable
Also ideal for layering under colorful flatweave rugs
Easy care: just vacuum
Life span: in low-traffic areas, jute rugs can last for years. Durable sisal rugs are also stain-resistant and long-wearing in high traffic areas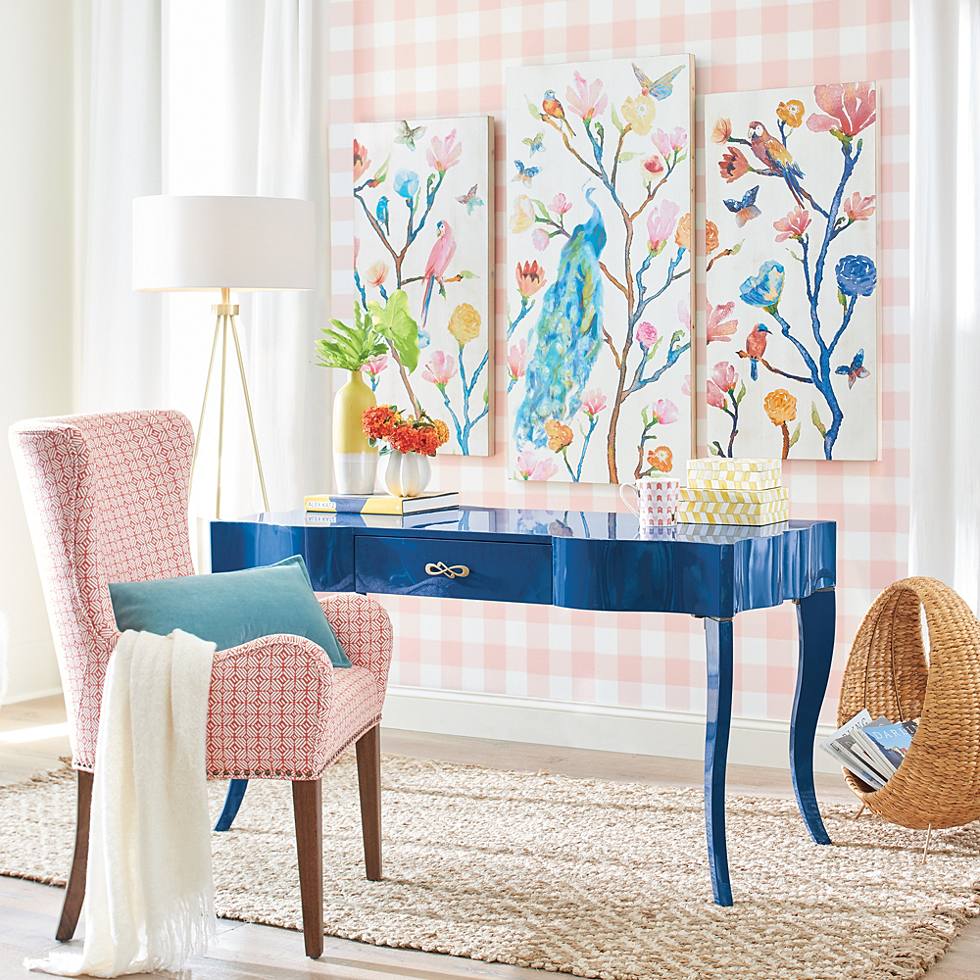 Common rug style and construction options:
Flatweave. They're often reversible, and an easy choice under dining room furniture
High-low. A textural look with plush and low-cut areas forming a pattern
High pile. A very plush, soft feeling and a luxurious look
Shag. A bold texture give shag rugs a modern, retro, or fun and funky look
Kilim. A pile-less, flatweave rug with different colored wefts and colorful knotted warp yarns interwoven to create rich geometric and floral patterning
Tulu rugs. The unique, extra-weft weaving process that results in a rug noted for its fluffier, cozier, shaggy pile look
Hand-knotted. The tufts and loops are knotted by hand, a very time-intensive process undertaken by skilled, trained artisans for lasting beauty and durability. Hand-knotted rugs shed very little because they can go through a more extensive washing process that eliminates most loose fibers as part of their creation; hand-knotting creates distinct, one-of-a-kind looks that are prized
Tufted or Hand-tufted. Tufted cut pile has no loops, and is created without tying knots; easy to make, it takes less time to make, and are thus less costly than hand-knotted rugs; can shed more than hand-knotted rugs (tufts are attached using latex, which also adds cushioning). Shuttle equipment may be used during the hand-tufting process
Machine-made. High tech machines create precision-crafted designs and rich patterns
Cut pile. A uniquely plush surface
Cut loops. Loops are trimmed by hand or by machine to create a lower even surface
Vintage-look. The "over-dyed" process involves repurposing an actual vintage rug with updated coloring or refreshed look. New dye machine-done weaving processes can also create brand-new rugs that look aged or distressed
Hand hooked. Traditional hooked rugs having a loop construction
Now that you know the type of rug you want, we have some easy tips that can help you pick the Right Size for your space. Ready to shop? Shop all Grandin Road area rugs.