Creating an expressive room is important, because the idea of home should be about expressing yourself. The point of using indoor décor accents to find ways to represent who you are. That's the path to designing a truly personal space. That's the path to feeling really at home.
For a lot of us, that means adding more interest to our space. And, maybe, a little more fun. Or, a lot more fun.
Remember the fun of self-expression?
There are a lot of ways to leverage your design fun factor. Show off some bright or whimsical collectibles, or outsider artwork. Hang a vivid quilt or rug on the wall for an unexpected pop. Paint built-ins (shelves or closets) with a range of three compatible shades of a single color. Then, keep going.
Quick ideas for a more-fun home:
Looks Great: A colorful accent chair. It's the perfect way to introduce color to any space and create a simple lift for a room that's comfortable but that's starting to feel a little basic or boring. From bedroom to dining room, the colorful chair is your feel-good friend. Think of it like a piece of functional sculpture.
More Fun: The impact of pairs. One's okay! But two bold pieces together can be amazing. Try a pair of colorful chairs (or painted chests or amusing ottomans, or even sofas in rich colors like blue or green). When you double up furniture, you are making a stronger statement about your belief in the color or pattern as the psychological key to good design that makes you feel good. You're also creating both a fantastic focal point and a superb footprint for balance and symmetry (symmetry has long been central to high-end classic room planning). Or take one amazing chair, a style that's colorful, dynamic, and comfortable, and double it, to place in front of a fireplace. Or use them at the ends of your dining table instead of the set's normal head chairs. Instant wow factor. Use art, a vase, or a rug to echo the coloring or patterns. Like it? Try it in pairs. It will get noticed.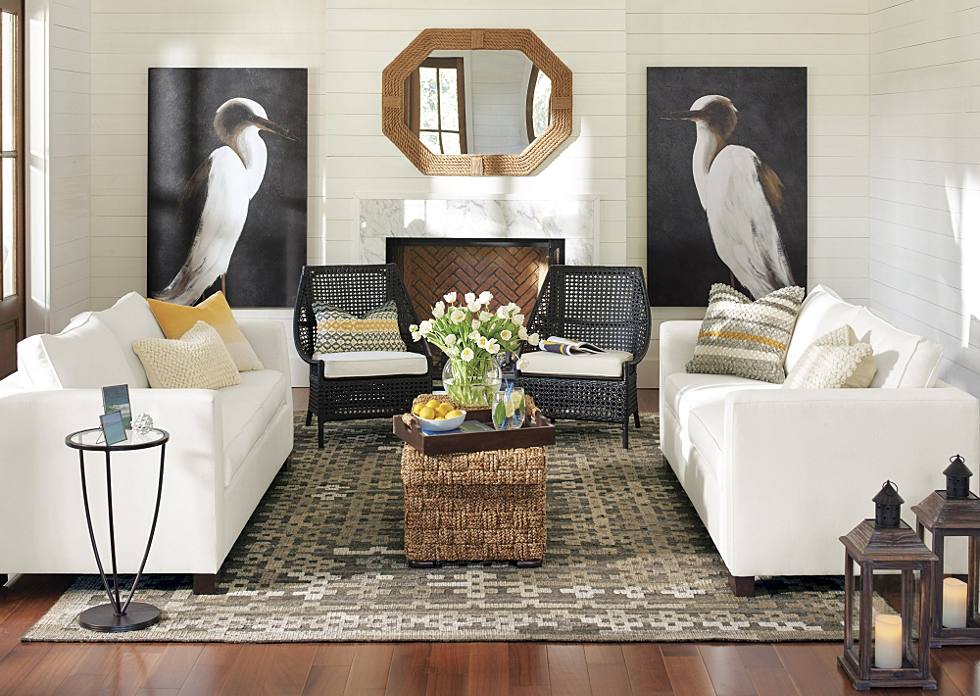 Every room needs a focal point, or a plan to create visual impact
Looks Great: Accent pillows on a sofa, chair, or bed. Throw pillows or accent pillows add dimension and extra comfort, and help pull colors in your room scheme together along with other accents like your rugs, vases, art, and lamps.
More Fun: Just going for it lavishly, with new pillow mixes by patterns, materials, and colors, to essentially create a visual sentence about who you are and what you want to express. You can do this in a sleek, contemporary way (mixing faux fur, rich dark colors, shimmery metallic fabrics, and leather pillows). In a more graphic way (mixing patterns, colors, word pillows). And in a traveled, global way (blending textures like faux fur, faux feather, embroidered, or ethnic kilim patterns). Or create pillow themes to change your room's look: woodlands home, English cottage, modern country house, or Manhattan flat. Have a set of everyday throw pillows, and another set of high-glam, over-the-top party-ready pillows on stand by. Cocktail hour with friends? Plump up the gold sequins and faux fur. In-laws coming for the week? Comfy, classic pillows keep everyone happy. Getting cozy for winter? Bring out the oversized, movie-watching pillows, and settle in. And don't forget to add a soft, lusciously cozy throw, for a little more cuddle-with-me drama.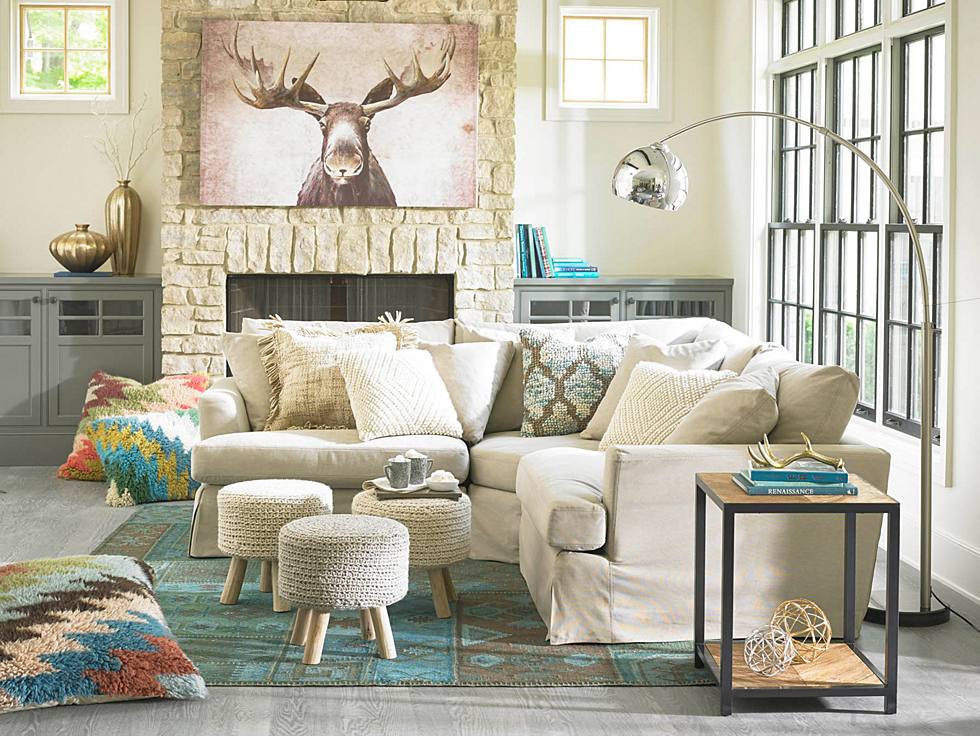 Experimenting with the interplay of designed pieces can produce endless room concepts and moods
Looks Great: Lighting that goes with your room theme and creates the right level of illumination.
More Fun: Think of lighting like you're making a movie. Not just what's serviceable, but what's more memorable and visually fresh in the "frame" of your room setting, where the movie of your real life happens. In other words, more dramatic lighting. Go for the chic factor of a low hanging pendant light, but try an unusual material or sculpted look (maybe our Kiri Pendant in bronze). Hang the pendant in an unexpected spot, like a bedroom corner or west of a conversation corner of a living room, for fascinating illumination. In this way, your pendant light becomes art. Speaking of which, why not use a long-corded pendant light to fill the vertical space of a high-ceilinged room the way a museum would, hanging it to draw the eye upward to the airy space above, while allowing the shaded lamp portion of the pendant to hang low enough to define and center a seating grouping. This is a great way to create more intimacy in an open-plan or loft-style space.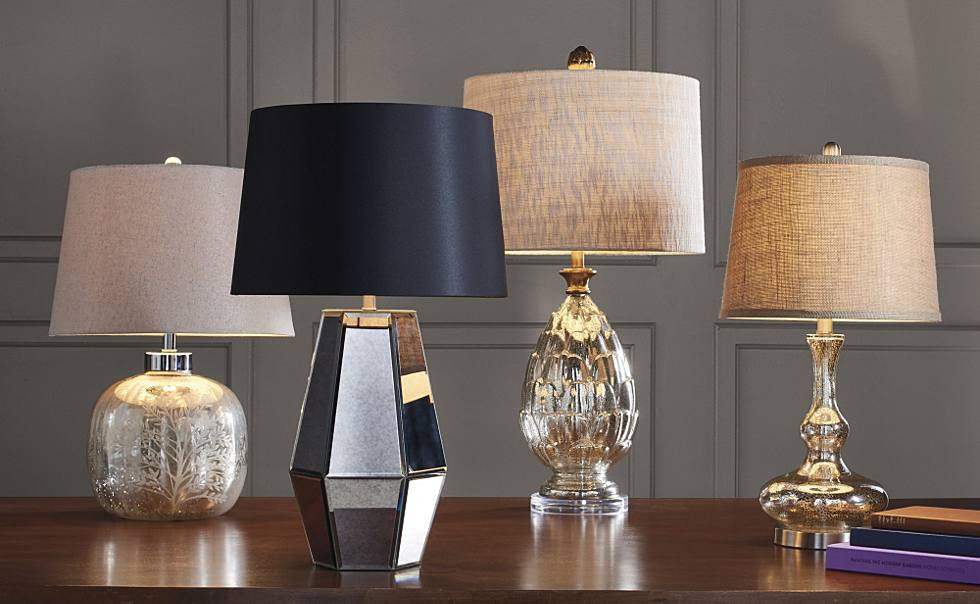 Creative use of materials from fabric to glass, wicker to mirroring, builds visual dimension
Looks Great: With table lamps, silver or gold bases, bases in the shapes of flora or fauna, and mercury glass or vintage-finish metal add more individuality and drama. Let imagination lead you. Lamps with glass bases and lamps with metal bases are more reflective, adding brightness and sparkle to darker rooms. Secret tip of the day: A sparkling lamp is a marriage-saving way to reach a design compromise. One spouse likes a clean-lined, contemporary bedroom. One longs for a little more feminine elegance. Compromise: unique, more glamorous lamps with sparkling metal or glass base on the bedside tables will keep everyone happy.
More Fun: Mirrors in more unusual shapes, designs, and finishes. A bigger mirror to add impact. Several different mirrors hung together like a gallery wall of art. A mirror with antiqued-glass for a richer mood. And of course, a mirror with a colorful, intricate or simply amazing frame and used as wall art is worth all the style points.
Looks Great: Sides tables that lighten the look of a room or add more elegance.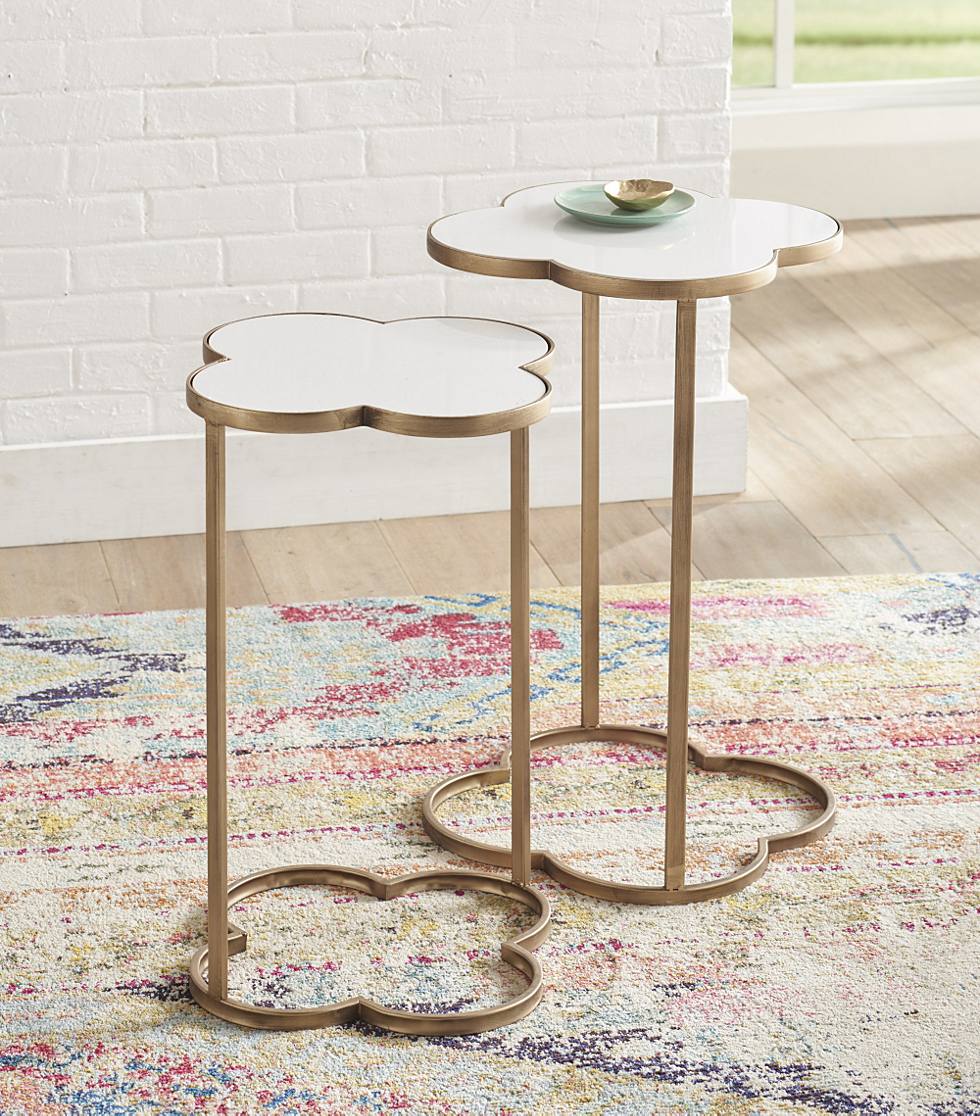 Little extras, be it side tables, lamps, or art can add to the fun and freedom of any room's style
More fun: Leggy or openwork metal side tables and glass side tables have an almost magical ability to make a room seem bigger, more open, and brighter. Ah, but there's more. Tops of colored glass or mirrored glass take the mood into a upscale, European penthouse direction for a glam fantasy statement that feels new. And fantasy is good, right? So keep going: shaped metal side tables designed with sculpted frames shaped to resemble branches, birds, vines, and braids feel more unique and individual, and can support the room theme of your choice. A little side table can be a mighty thing!