Glamorous. Elegant. Sophisticated.
Sounds like we're describing New York Fashion Week, doesn't it? Believe it or not, we're talking about Halloween décor. No, not the kitschy, plastic Halloween decorations you see at your local costume shop. Festive and beautiful décor you'll want to show off.
Just as Fashion Week hits the streets of NYC, we're also hitting the streets in NYC reinventing the way you think of decorating for Halloween.
Here's how to glam up your holiday this year.
1. ADD A LITTLE GLITZ. Always a seasonal standout trend during fashion week during the fall. Gold Jewel Skulls or Beaded Skulls are glamorous and always a great conversation piece.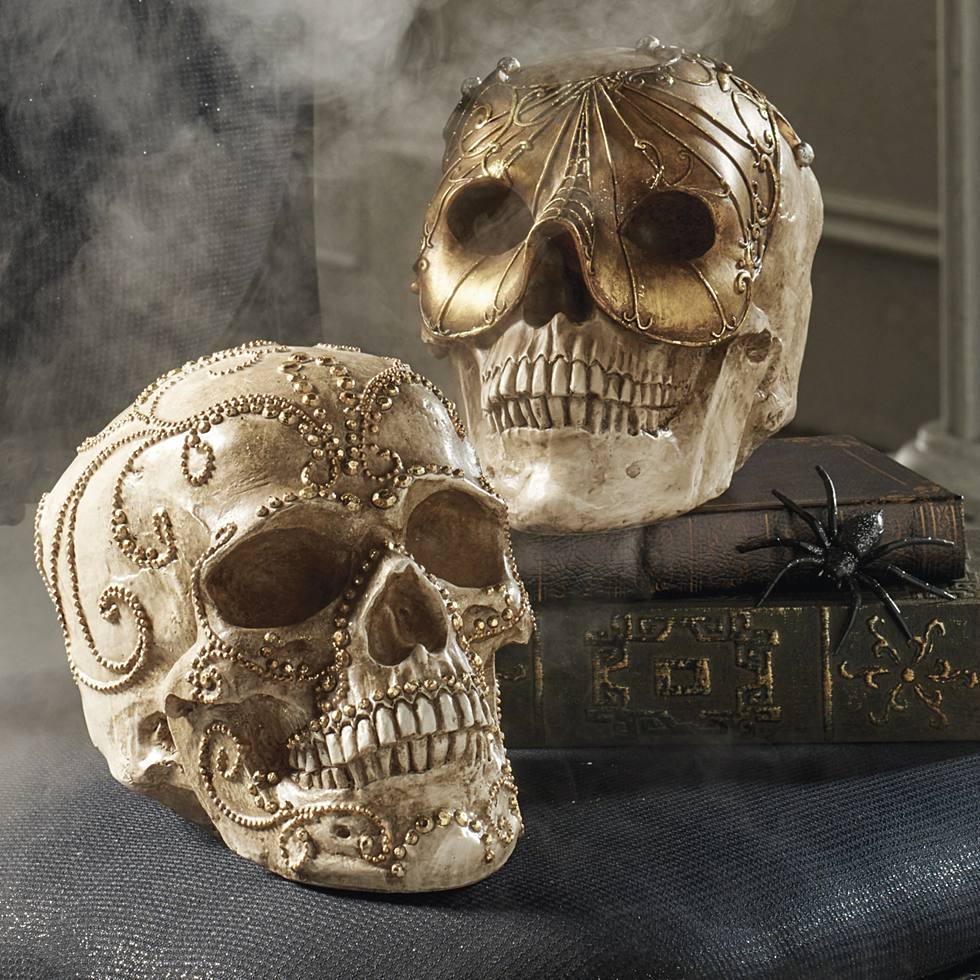 2. MAKE A FASHION STATEMENT. Looking for shockingly stylish pieces that make a statement? Fashionista Skeletons will not disappoint. Outfitted in the latest NYFW trends – metallic accents with a choker necklace – these are perfect to set the stage for a high-fashion Halloween.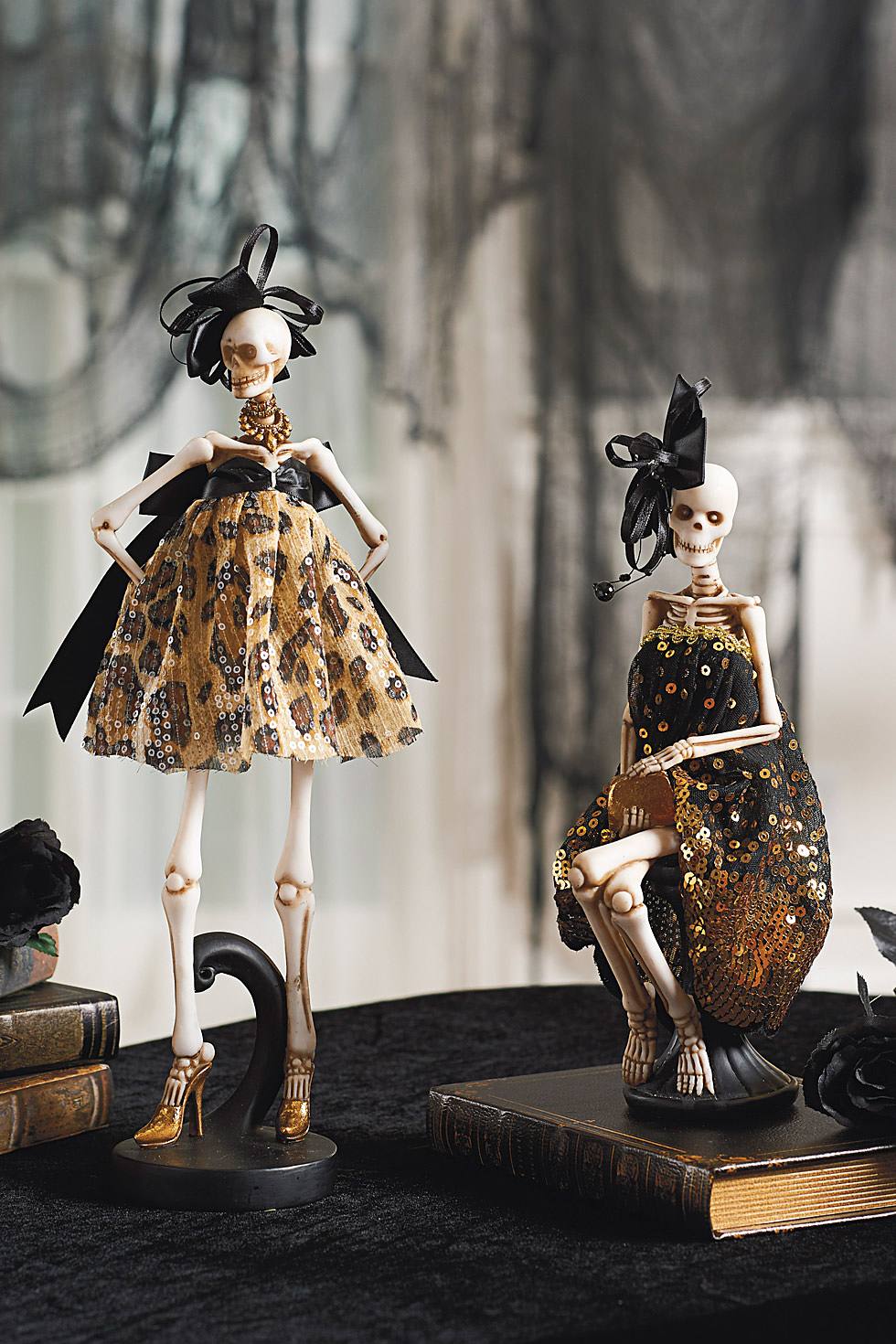 3. WHITE HOT ACCENTS. A subtle, sophisticated way to say autumn has arrived without being over the top: white ceramic pumpkins. Choosing white accents will not disrupt the existing color palette of your space and the pumpkin shapes add some festive flare.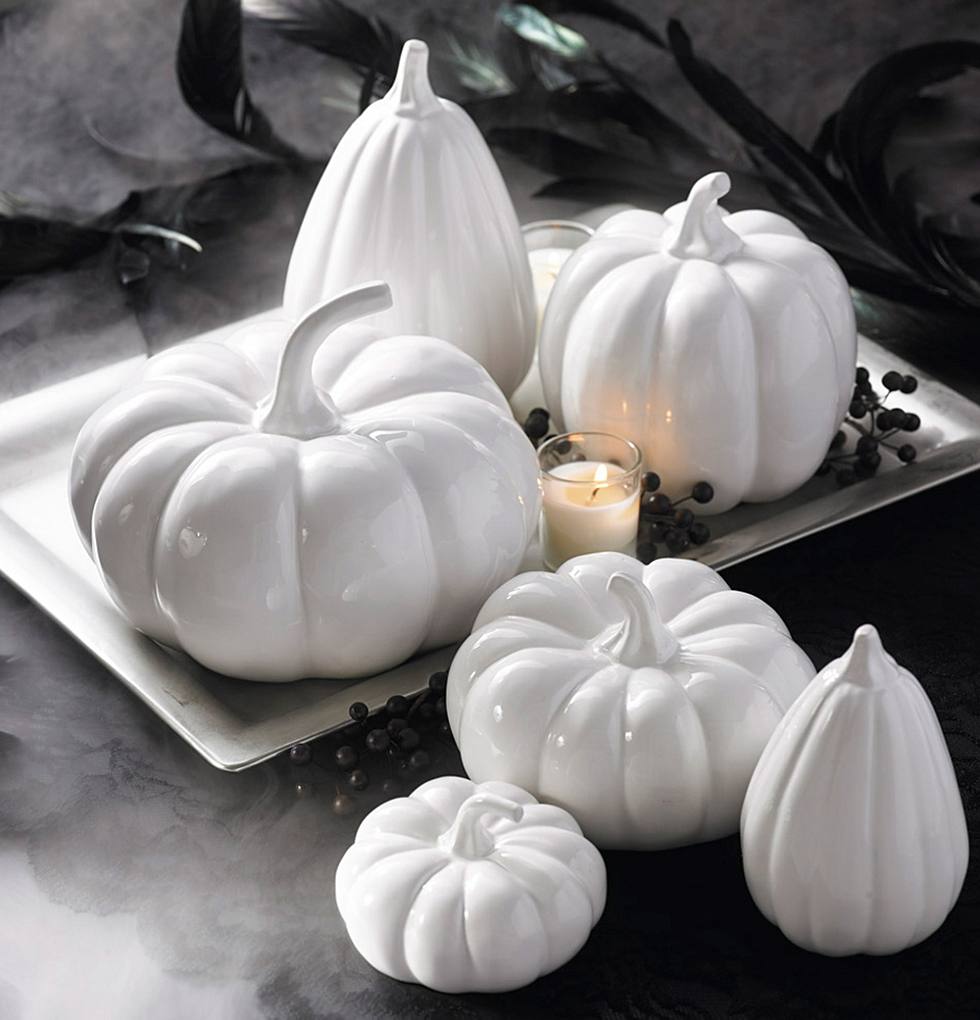 4. EMBELLISH WITH FEATHERS. Adding a strand of chic feather garland draped around furniture in your home will certainly add an elegant touch to your spooky décor.