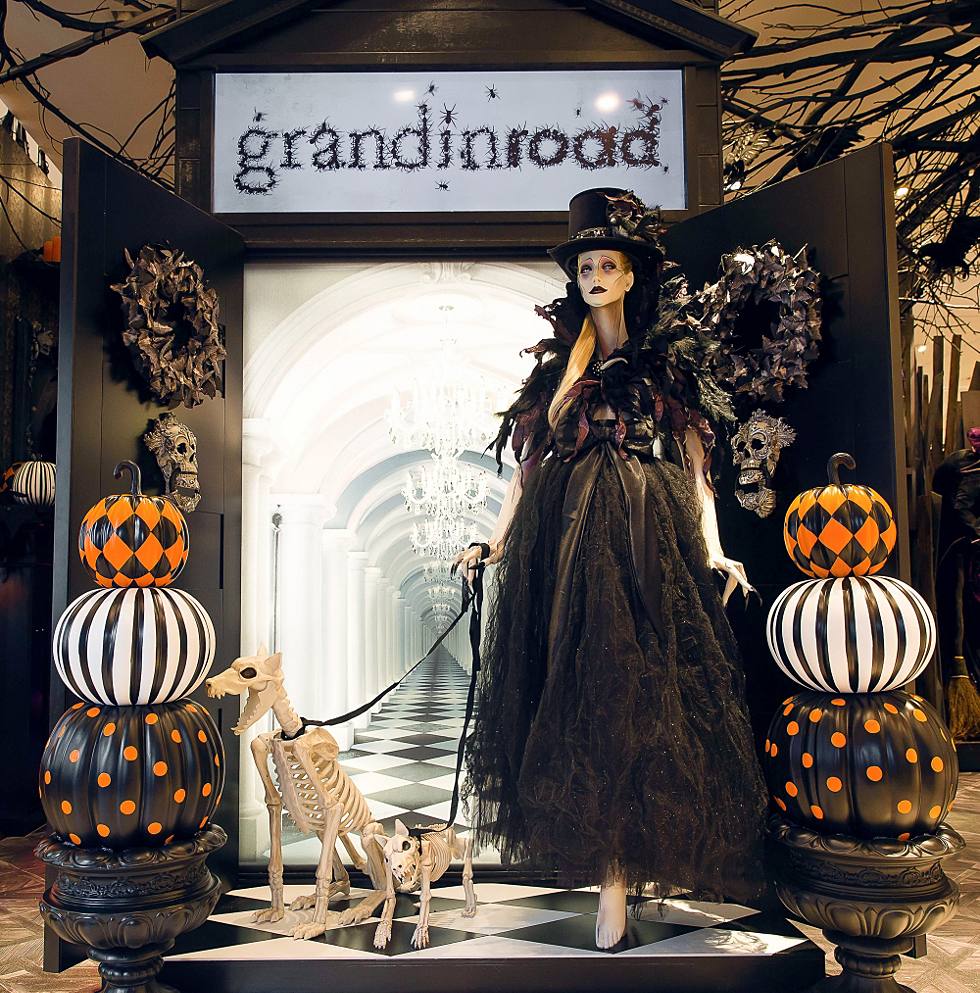 The doors have officially creaked open to reveal our bewitching Macy's Herald Square Halloween pop-up shop, greeting enthusiasts of the season from New York City… and the beyond. The first-of-its-kind concept store is a culmination of targeted product development, branding, and years of photo styling tips and tricks from Grandin Road Halloween Haven catalogs—all boiled down to one spooky, 1400 square foot-Halloween masterpiece. In all, the store was designed to rival Hollywood set design and transport the visitor to a truly immersive shopping experience while providing a personal, sensory-oriented experience with our classic Halloween décor styling.
Guests brave enough to lurk in are greeted with a digital Grandin Road sign, animated with spiders who scurry on and off screen to spell each spooky letter. A costumed witch catches each unsuspecting visitor with her own Halloween hello, and a large tree climbs from the floor to form a creepy canopy above shoppers as they wander in.
Just a few steps inside, midnight black crystal chandeliers drip from the ceiling while faux-antique bookshelves adorn the walls displaying enough Halloween décor to make Elvira swoon. Every inch of this store within a store has been transformed right down to the rickety flooring that all but creeks and screeches when you walk on it.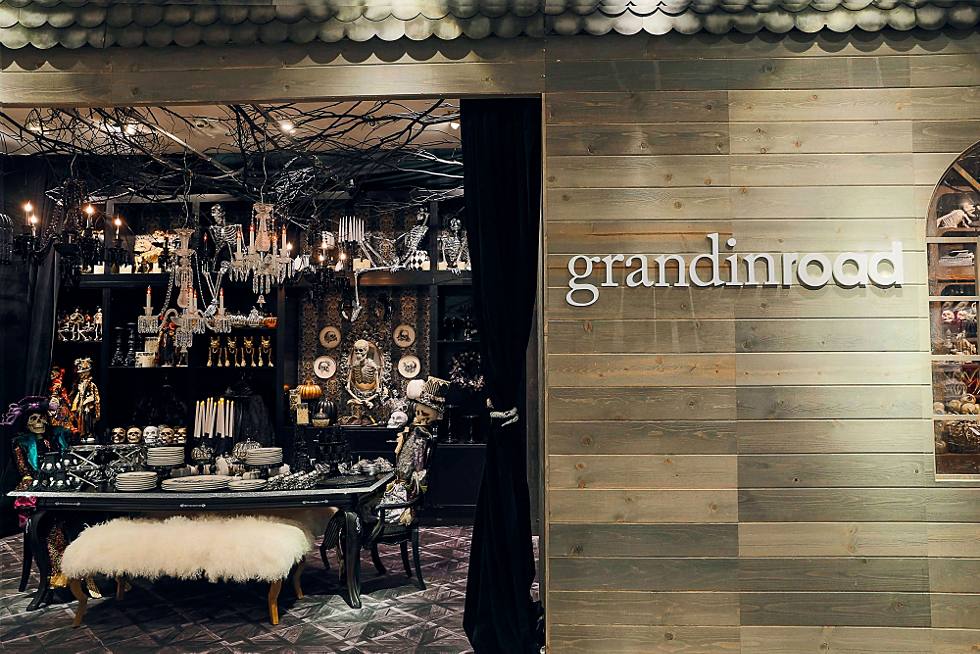 The space transports you through four specific themes from Frightfully Fun, Bewitching, Macabre and Mystical, and the extremely popular, elegant-and-eerie Glam Halloween. Customers are invited to tour the space and interact with the animatronic products available for purchase, while also taking a step into a cutting-edge photo booth to create their own terror-ific memento of their visit.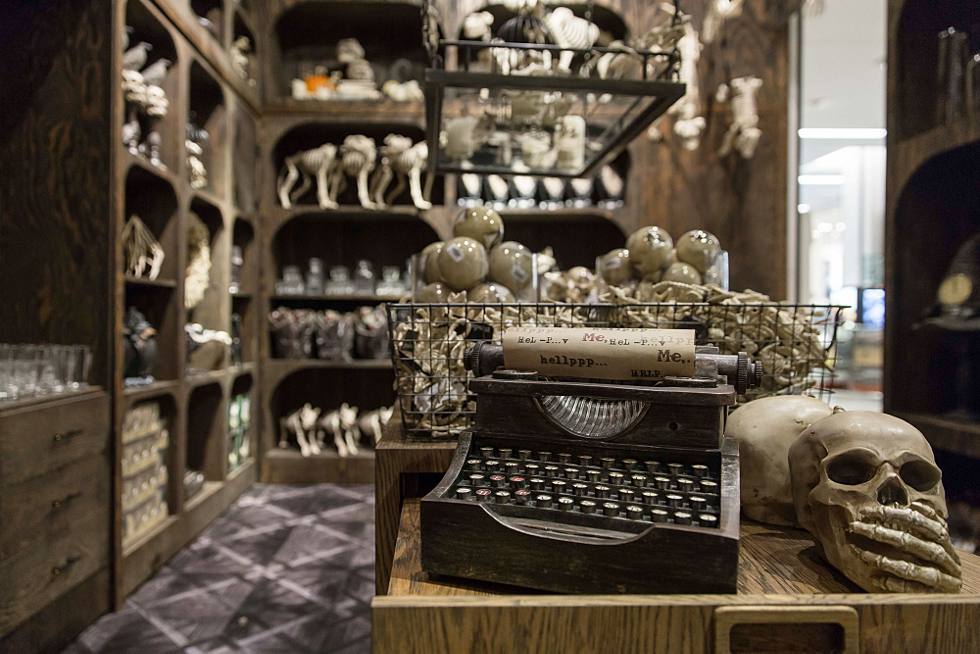 As part of their digital presence, Grandin Road has created experiences that virtually insert their customers into photo shoots with immersive, shopable videos. Customers can choose the path the video takes, or click on featured products to get more information or product details. The Macy's Herald Square store exists to reinforce that same concept, and bring fans into our world of gorgeous Halloween spooky style – except this time, it has materialized for a genuine touch-and-feel, sensory experience. The Halloween shop will be open to the public now through the strike of 10 p.m., October 31. We invite you to come and experience it for yourself and enter if you dare…