When hosting a party with your friends and family, more often than not, your guests are gathering around the bar cart – or wherever you are whipping up those signature cocktails. So we thought we'd offer our tips on how to craft the perfect bar cart for your next Halloween soiree.
WICKEDLY WONDERFUL BARWARE. No matter what your signature potion is, surprise your guests and serve up it up in special Halloween glassware, like our hauntingly elegant Midnight Martini Glasses, or a pour whiskey from a Toxic Spider Decanter. Even adding a Witch Leg Bottle Stopper to an open bottle of wine will add a whimsical touch.
EERIE ACCENTS. You've heard the phrase "the devil is in the details." Now that you have your barware, add some interesting and spooky décor items to your bar cart to set the stage. Add some artistic flare with Macaroon Spiders or Skull busts on Stands.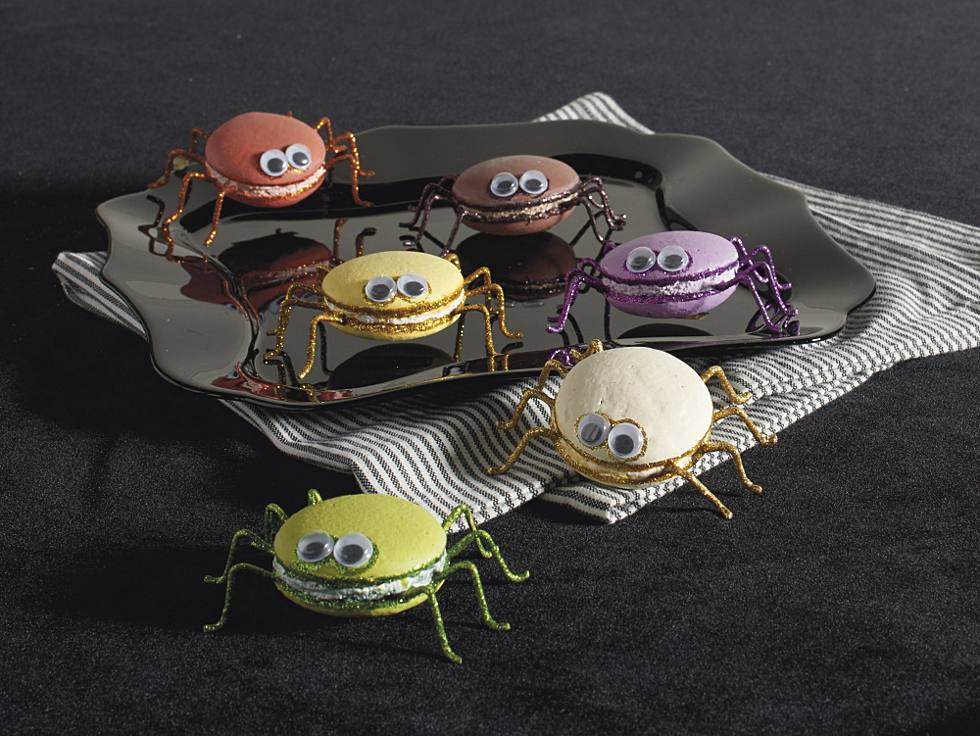 GHOSTLY GARNISHES. It's not a Halloween party without some spooky-inspired cocktails, so we thought we'd leave you with a few easy ways to spook up your signature drinks. Try a Black Widow cocktail and add your own blackberry spider to the glass.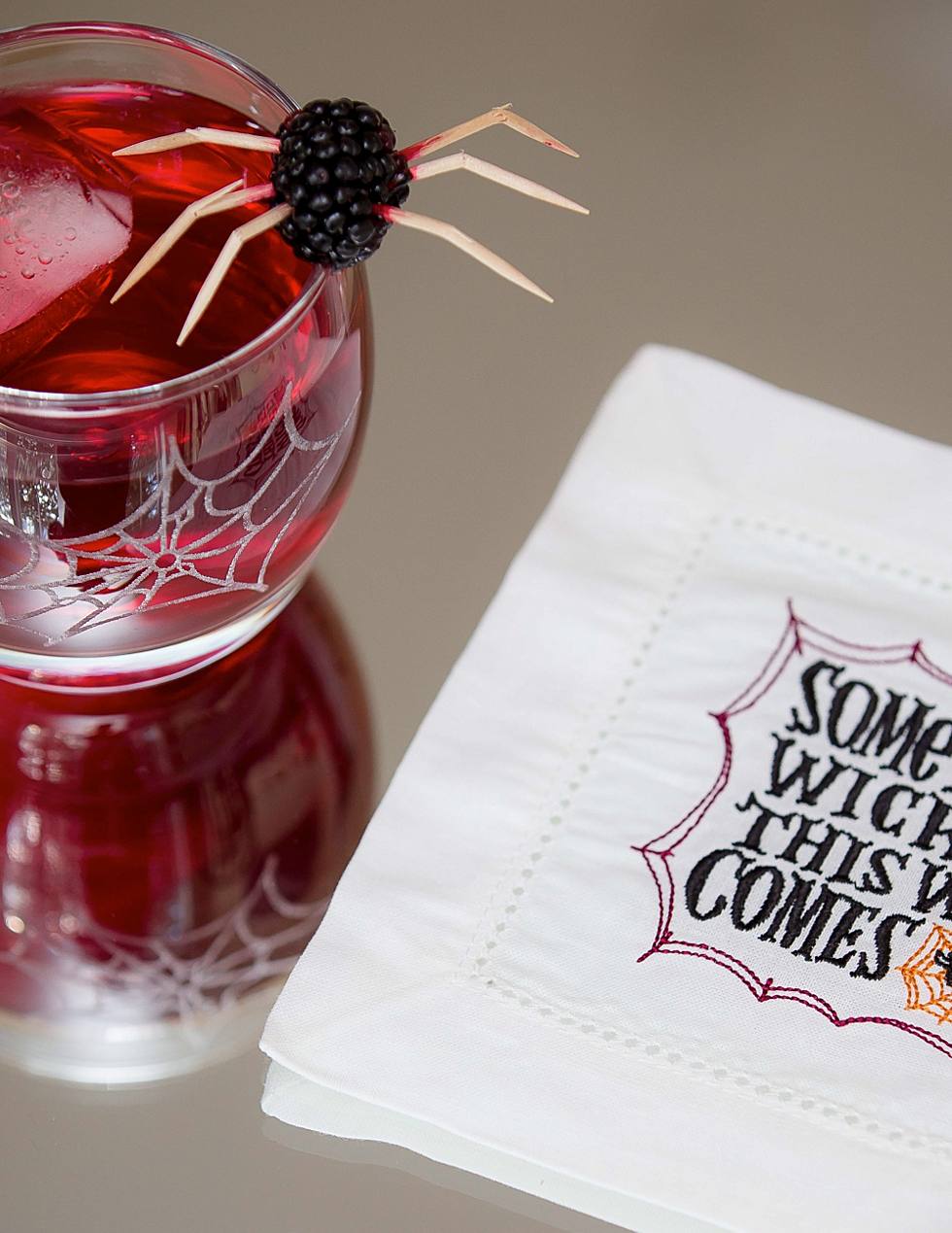 Or add a pair of eyes to a traditional dirty martini using tipsy Vermouth onions and capers.