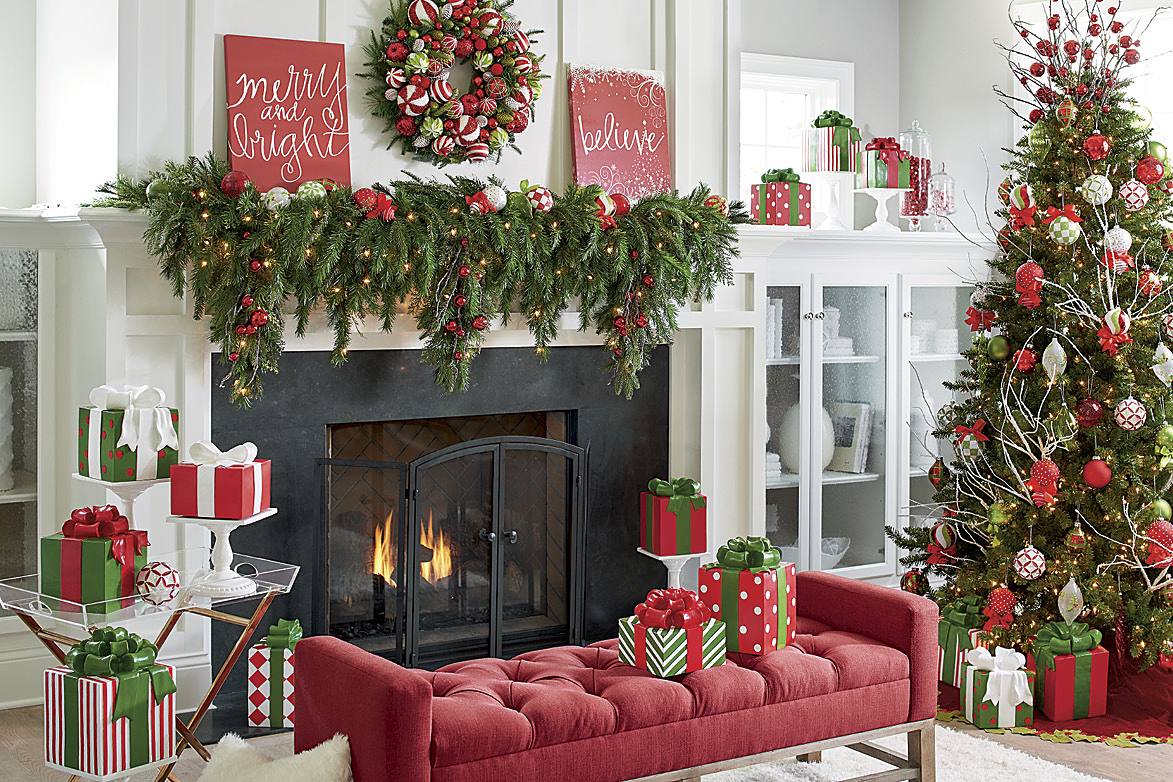 Like red and green, but want the boost of adding fun holiday décor too? We've got your holiday covered. Our Updated Traditional Christmas mantel ideas incorporate classic holiday colors and elements while adding a little whimsy to the presentations.
Our only rule: use your imagination, and choose the pieces that delight you.
Let's Deck the Halls! Our newest look.
Here's what we used to build this fun, festive look in classic red and green, with a wink.
You'll need:
* A Deck The Halls Wreath and one Deck The Halls Garland, because it's a more creative and impactful take on traditional wreaths and garlands.
* Christmas stockings: Red Velvet Stockings and Striped Long Stockings (monogram them).
* Nutcracker Bowls: Regal black-coiffed Charles and white-haired James, because they are irresistible.
* Designer Presents: Green Chevron Patterned Present; Red Small Present; Green Polka Dot Patterned Present
* Black Pedestal Stands, Set of Three, because they allow you to elevate accent pieces handsomely.
Now, a few more Updated Traditional Christmas Mantel Ideas.
Santa, and bright Designer Presents, with our lush 6′ Cascading Christmas Garland.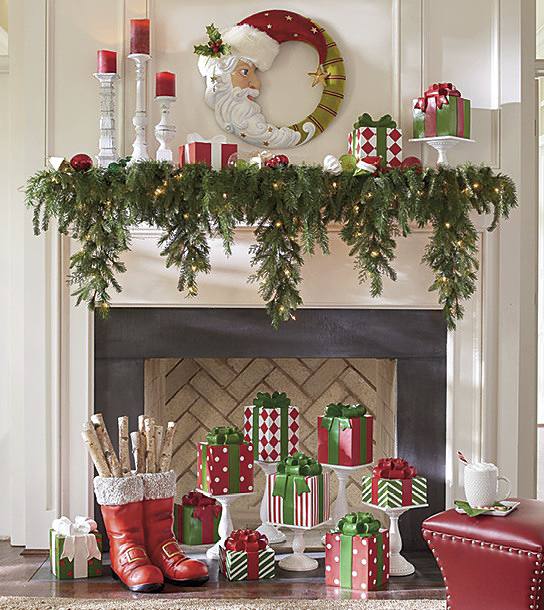 Dramatic Santa wall art over a mirror will add impact even in a smaller space.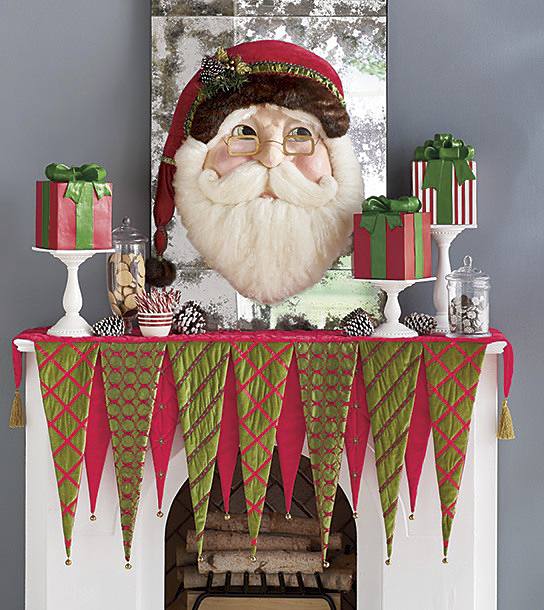 Winter in the country: Believe in the magic of a natural look, and our Script Believe.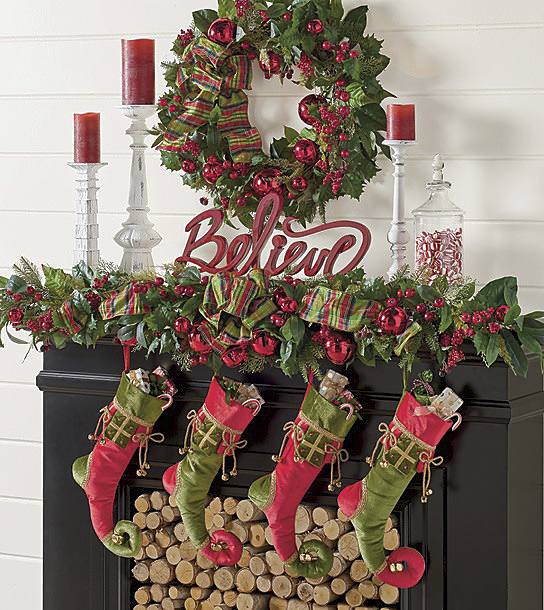 Modern mix: our cute Harlequin Moose Head, and light-up "Ho Ho" Marquee Letters.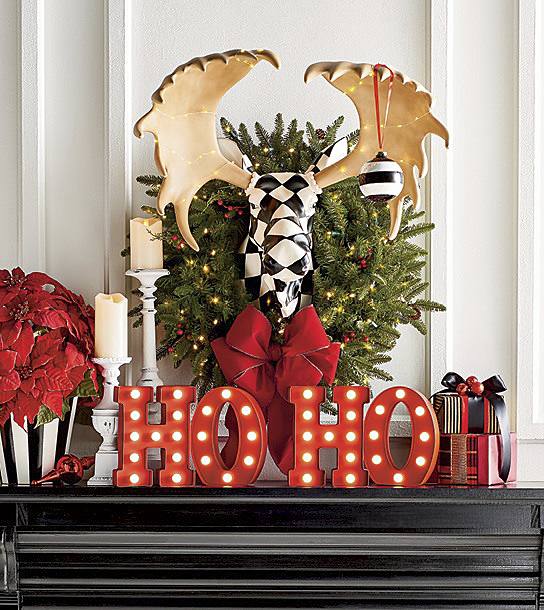 We'd love to see your mantel décor ideas! Post a photo after you create your look. We'd love to see what you did with our pieces and your own great ideas @grandinroad
SHOP all Grandin Road Christmas décor. And, SEE MORE IDEAS: How to Decorate a Christmas Mantel: Unexpected & Bright, and Christmas Porch Decorations: 15 Ways to Make it Holly Jolly. 
SaveSave
SaveSave