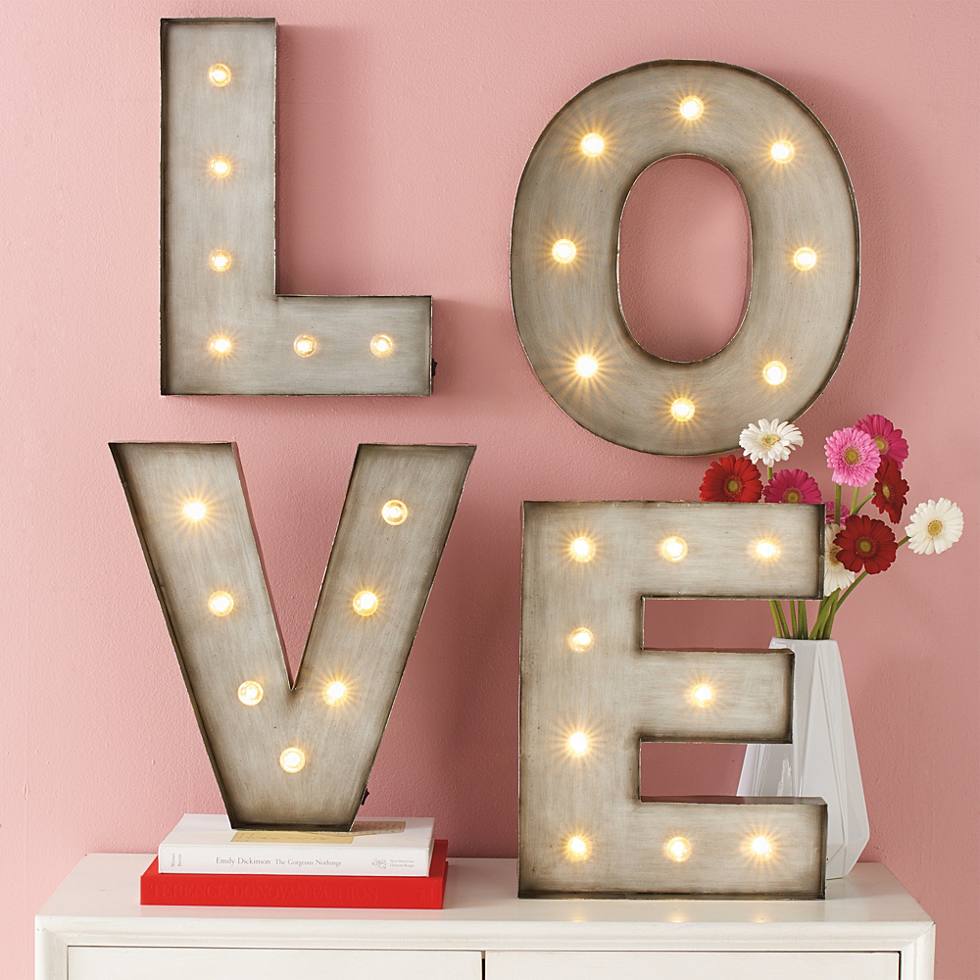 Our idea for Valentine's Day: we believe there's happiness in keeping things simple, bright, and meaningful. We believe in our customer-favorite products, including our colorful grandinroad First Loves. We think a 2018 Love Horoscope can be fun this time of year, too, so we have that for you (below) as well. But first: our Valentine's Day decorating tips and gift ideas will help set the mood for a wonderful holiday.  XOXOXOXOX
Show yourself some love with ease & beauty. Fresh bedding starts the day perfectly, even if it's snowing. Soft layers of comforters and pillows create magic.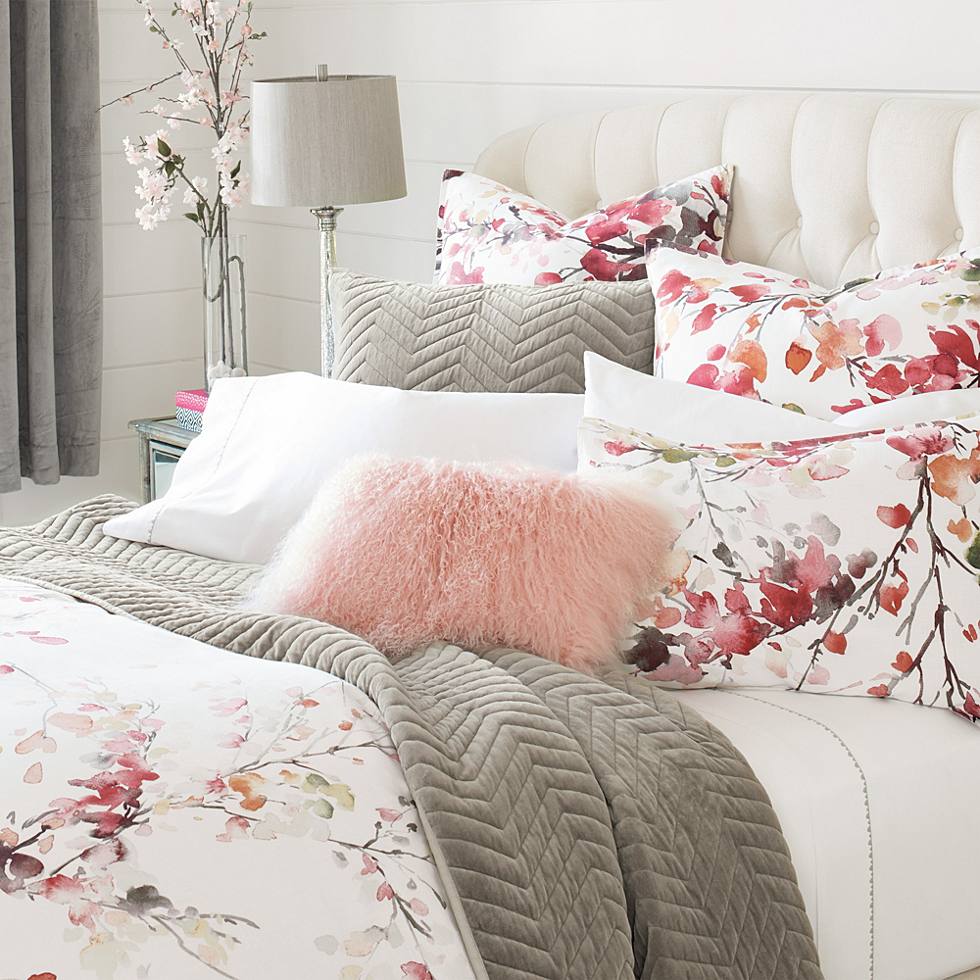 Romantically layered Autumn Blossom Bedding and Chevron Velvet Bedding (above) make the sweet list.
Add cherubic color to your world. Trending: pairing light or classic pinks with darker pink, fuchsia, magenta; and pink with true reds. Jump in now during hearts-and-roses season, and enjoy this adorably fresh look all year long.
Make time for thoughtful gifts. Warm gifts? Fun gifts? A big gesture? Follow your heart. It's all good. An unexpected gift idea we think he'll really enjoy: any one of our sleek, beautifully constructed, modern leather recliners.
Big hearts invite best friends over. Set up a cozy dining nook for brunch or tea, and create appetizers and sweet treats. Tuck recipes into Valentine cards.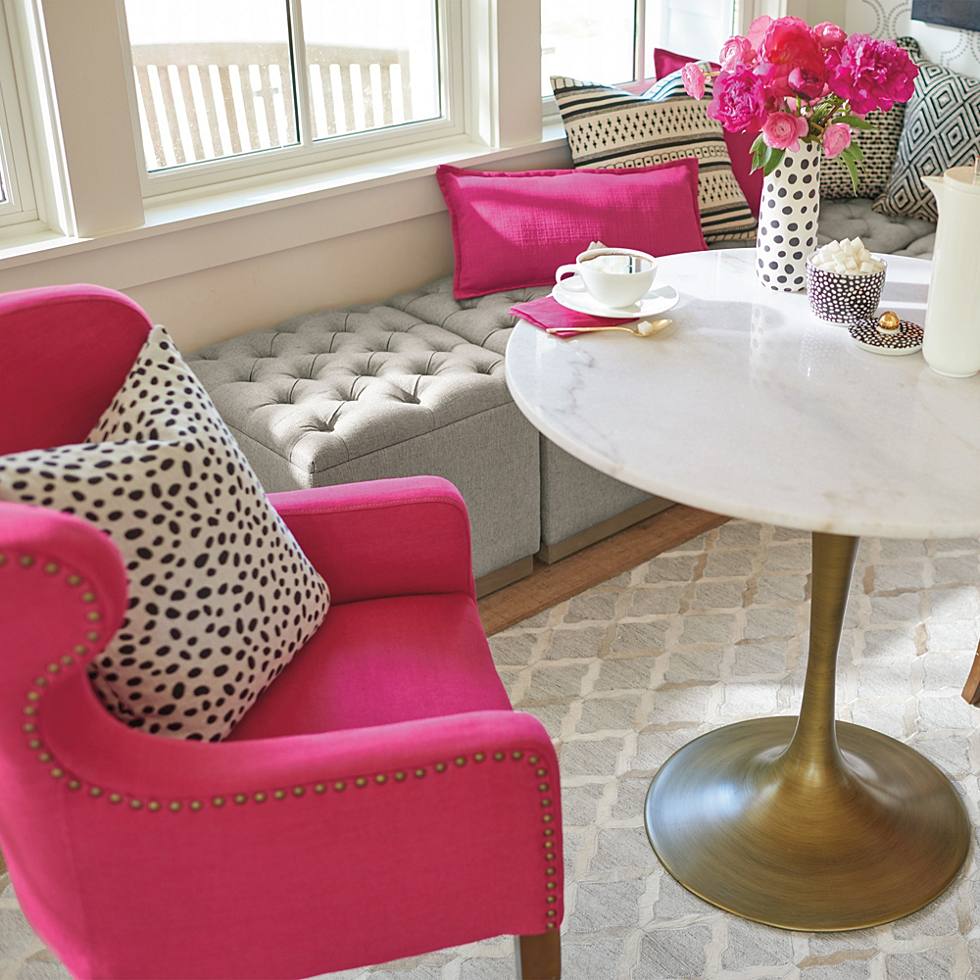 Happy Valentine's BFF Tea Party:  Banks Accent Chair in Bente Fuchsia, and a Rene Round Marble Top Table. 
Kind hearts also share the love. Do a nice thing for a charity, or for anyone who needs a smile. Organize something special in your neighborhood or community from your desk at home, and make a caring difference.
**Read your 2018 Love Horoscope** (find it below), and a few more fabulously pink Valentine's décor ideas:  You Need A Touch Of Pink: 5 Ways To Try It. 

Start planning at the Nielson Desk, cheery with a pink Sonia Table Lamp and Mongolian Sheep Fur Throw Pillow.
Your 2018 Love Horoscope (just for fun & a smile):
ARIES: You're so independent, but partnership makes you happiest this year.
TAURUS: Bonds improve as you accept people for who they are.
GEMINI: Stress ends and you finally know what you want, without games.
CANCER: A highly affectionate, pleasurable year for the usually reclusive crab!  
LEO: Fun, romantic opportunities and new shared homes are up in lights.
VIRGO: Breathe. Pressure is off, communications flow, love connections improve.
LIBRA: You learn to state your desires, and have chances for new romance.
SCORPIO: Feeling positive, your confidence is boosted, and happiness arrives.
SAGITTARIUS: Remembering who you are again? It's actually exciting for others.
CAPRICORN: Let people and change in, okay, dear one? Write that on your hand.
AQUARIUS: You'll figure out how to be happily partnered without losing your dreams.
PISCES: Look around; be inspired by someone who truly cares about you; love is right there.
Below, a close-up of our hand-embroidered Linnet Embroidered Armchair (the gift to give yourself, perhaps?).
SaveSave