You want your spring decorating to be beautiful, colorful, happy & easy. You also want it to be special—uniquely different from what seems to pop up nearly everywhere you look.
Hooray.
Here's a solution as fresh as the season itself: we're swinging open the door on our exclusive collection of 7 Spring Wreaths You Won't Find in Stores (or anywhere but Grandin Road). Faux, but so natural looking, only smelling is believing. Hang your wreath now, leave it up all summer long, and relax… completely care-free.
Spring for them before they're gone!
7 | Tulip Wreath
A beautiful, florist-fresh look featuring one of the season's most beloved blooms.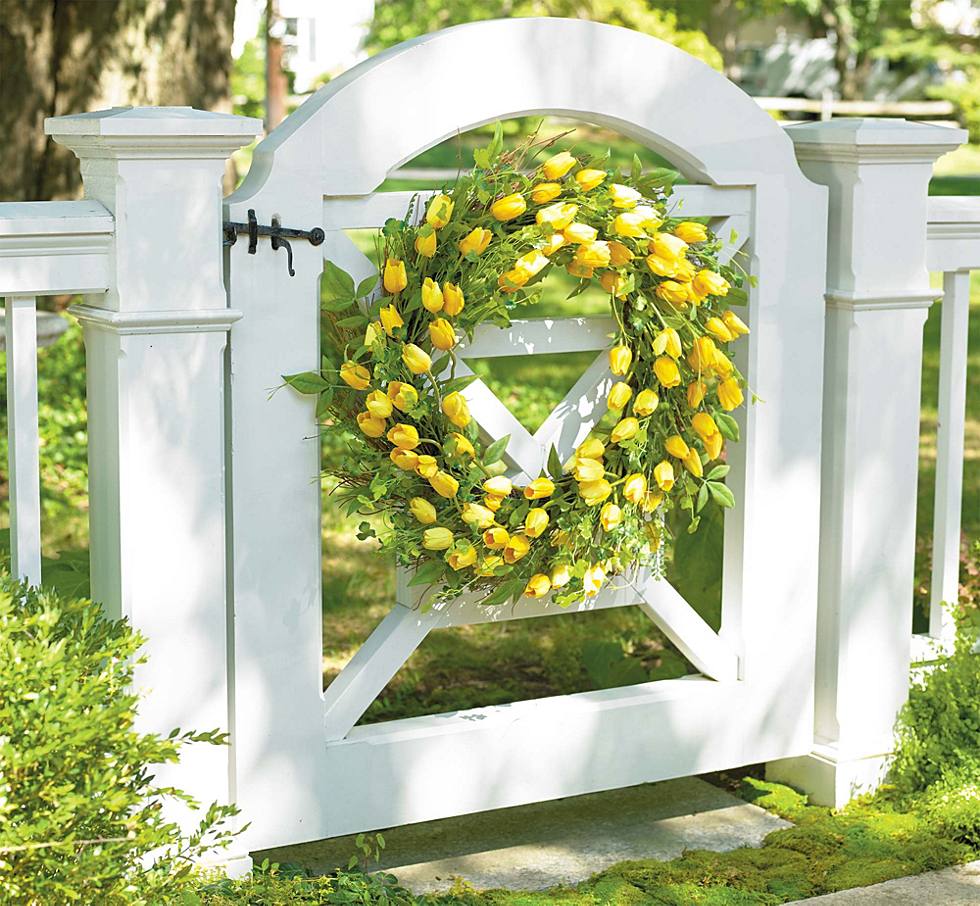 6 | Spring Morning Wreath
Inspired by the brightest part of the day & will look this gorgeous year after year.

5 | Soft Vine Wreath
Versatile best value: just $99. Pairs perfectly with the rest of our Spring & Easter Decor.

4 | Spring Blossom Wreath
Create joy. The exuberant bouquet of colors & exposed grapevine offer something extra.

3 | Floral Ombre Wreath
Designed especially for indoor display. A smile of pink, plus crisp white & bright fuchsia.

2 | Haley Hydrangea Wreath
A dramatic display of light & airy puffballs of petals, super popular with customers.

1 | Blooming Blossom Wreath
Share beauty, from hello. This spring, everything's coming up pink, and so pretty.
Shop all of these Grandin Road exclusive wreaths and more Spring and Summer Greenery now.
Get more great spring decorating ideas. Check out Easy: 3 Outdoor Updates to Make You Smile.