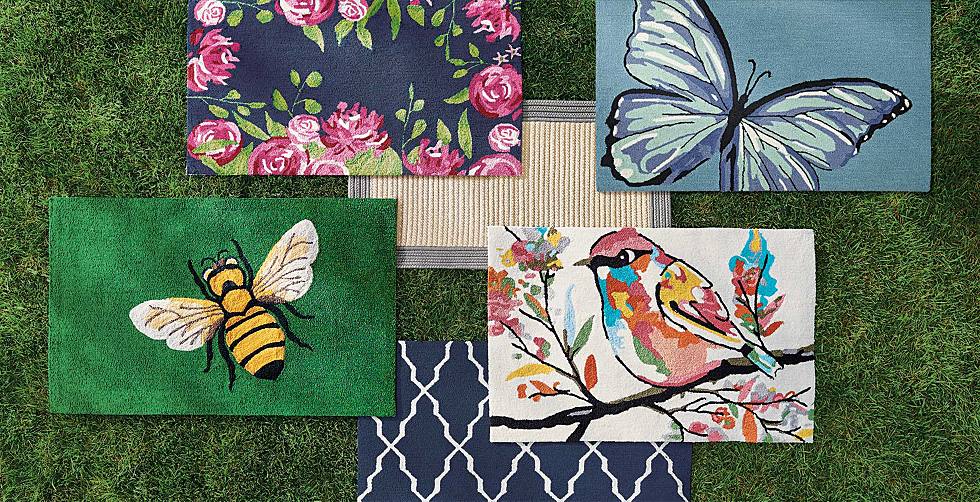 Want a fast, easy, affordable way to update your outdoor entryway for spring? Would you also like it to be something truly special—unique from the all-weather décor that you see everywhere? Happy day. You're in just the right place.
Presenting the simple, visually powerful, often colorful, and always hard-working, all-weather door mat. Starting at just $29, by the way. Beautiful…
Join us for a fun stroll through our exclusive collection of the Top 10 Spring Door Mats You Won't Find in Stores (or anywhere but Grandin Road). Pick out just the perfect one(s) and put a little spring in your step!
10 | Hello Spring Door Mat
Sweet, cheerful, and shows your excitement for the season like no other design can.

9 | Chickadee Door Mat
It's delightful images of sunshine and singing birds every day. Spruce up your nest.

8 | Striped Floral Door Mat
What's better than greeting each spring guest with the beauty and romance of roses?

7 | Monogrammed Border Door Mat
Classic. Letter perfect for extending a personalized welcome. Starting at just $29.

6 | Songbird Door Mat
You love color, we love color. A vibrant work of art you can walk on—even indoors.

5 | Home Sweet Home Door Mat
If you feel it, say it out loud. A happy addition to the front porch, mudroom, or side door.

4 | Monogrammed Border Half-Round Door Mat
Give any door around your home a great new shape, in distinctive personalized style.

3 | Buzz Door Mat
Anyone who encounters our exclusive mat can't stop buzzing about its adorable nature.

2 | Hello Door Mat
Extend a proper greeting to everyone who arrives at your threshold, in dramatic fashion.

1 | Delicate Floral Door Mat
All the delight and bright hues of a spring garden, in glorious full bloom, right at your feet.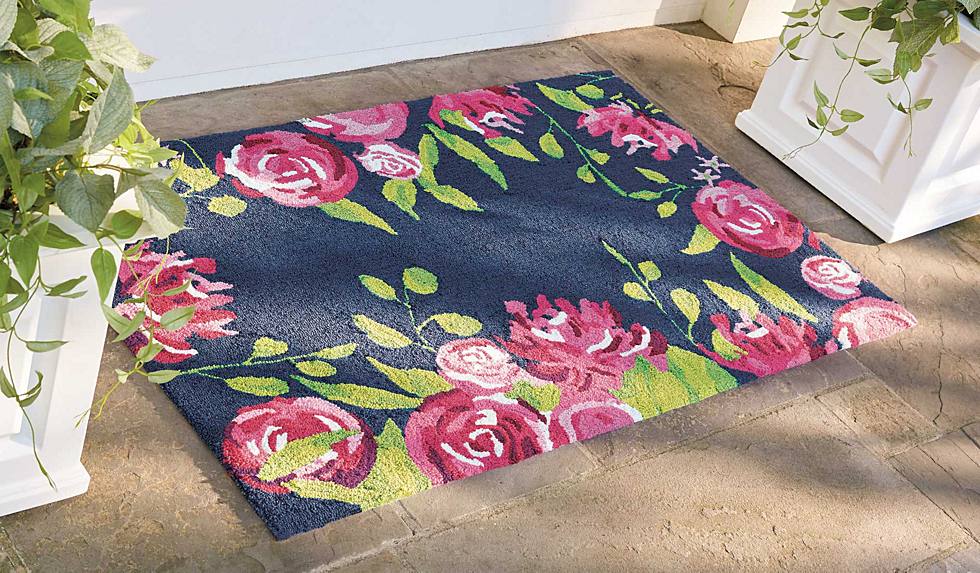 Shop all of these Grandin Road exclusive spring door mats, outdoor rugs, and more now.
Get more one-of-a-kind spring decorating ideas. Check out 7 Spring Wreaths You Won't Find in Stores.