With hundreds of uncommon Halloween décor finds in our bag of tricks, narrowing it down to less than a dozen is a frightfully challenging affair… but that just speaks to how spirited our hand-selected Top 10 list really is!
There's something for every budget, and you won't find these amazing ideas anywhere but grandinroad. So, take a quick scroll with us and discover easy, elevated ways to take your Halloween decorating to a designful new dimension.
The countdown is on…
10 | Cat Eyeball Orbs, Set of Eight
For pupils of the simple yet spooky, they're positively purrfect. Get more looks.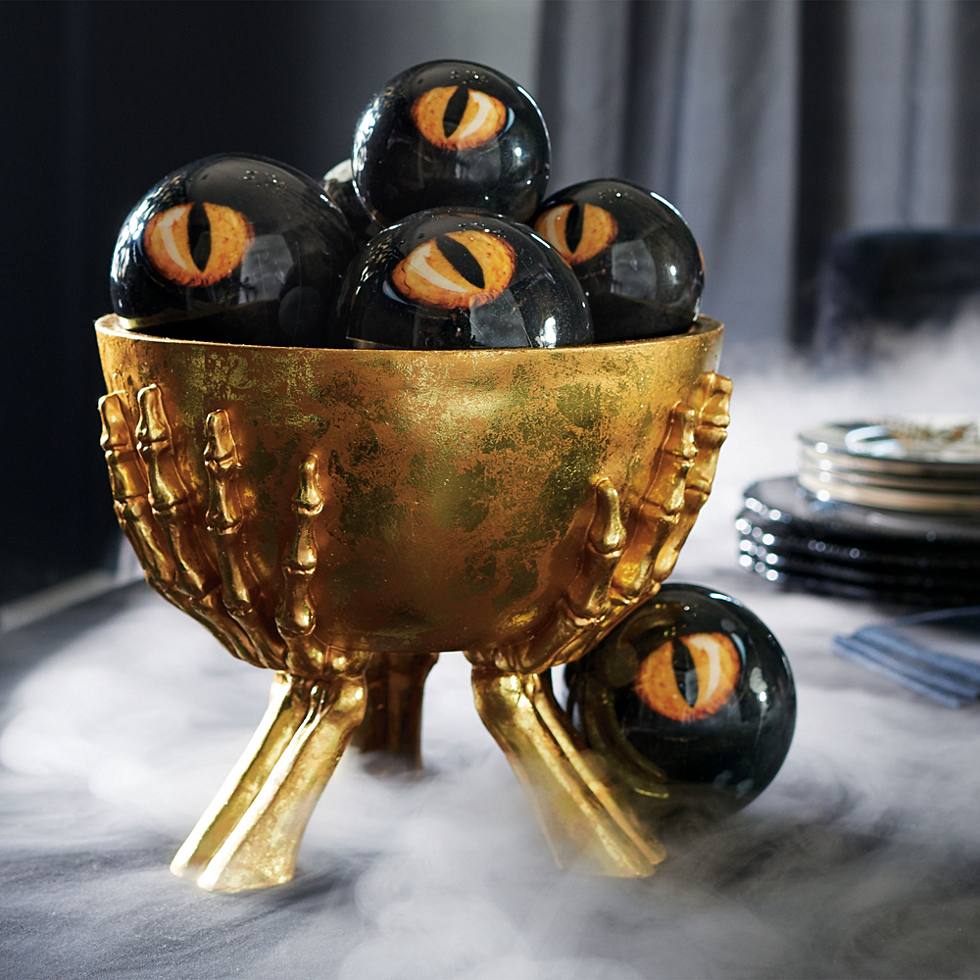 9 | Animated Wilma Witch
6-½' tall, speaks, and creates a monstrously fun, can't-find-it-anywhere-else welcome.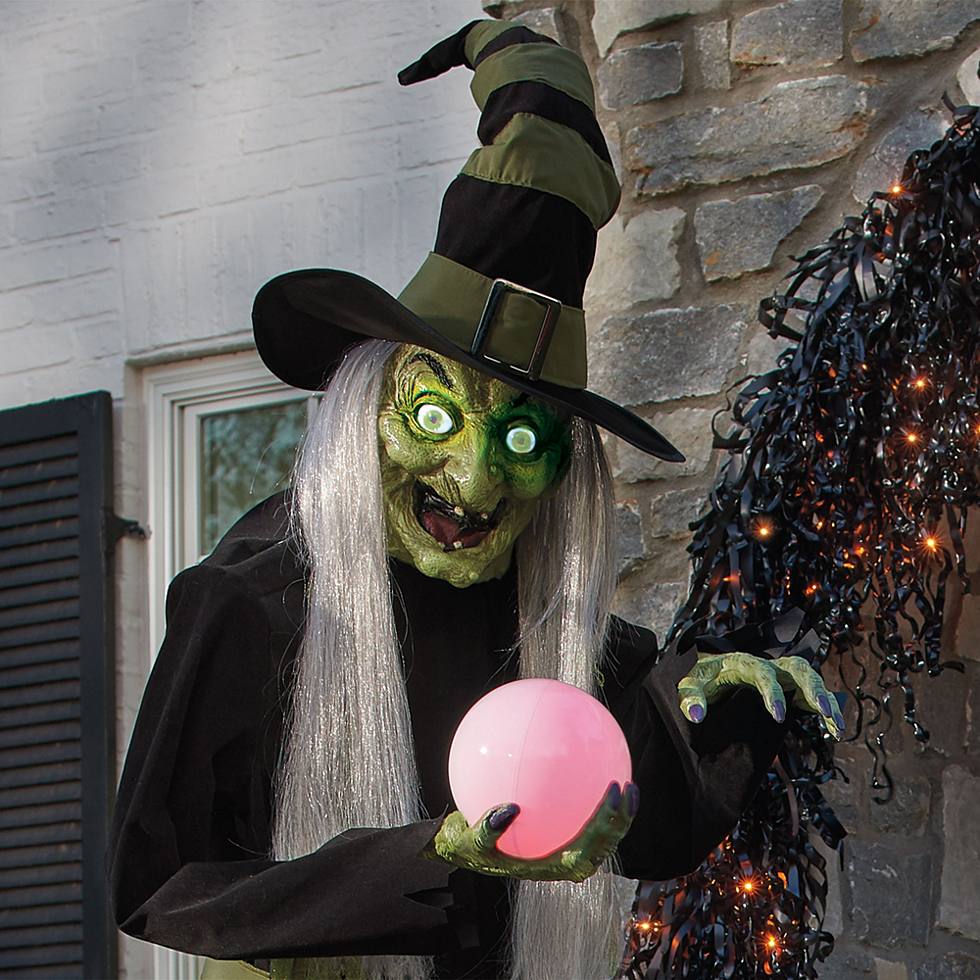 Don't get too comfortable. Or this hand will reach for you from beyond! Bravo…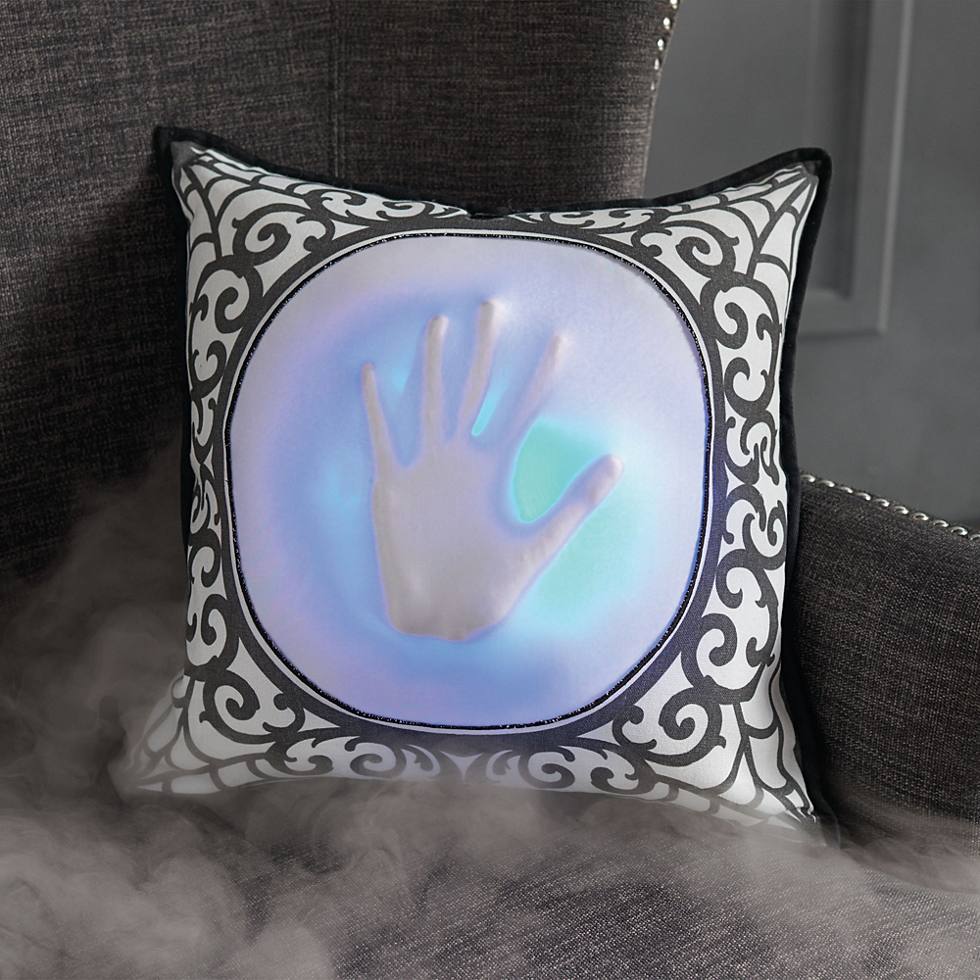 7 | Animated Dancing Skeleton Couple
Say "I do" to this unique tabletop prop of pure, deaded bliss. It only haunts grandinroad.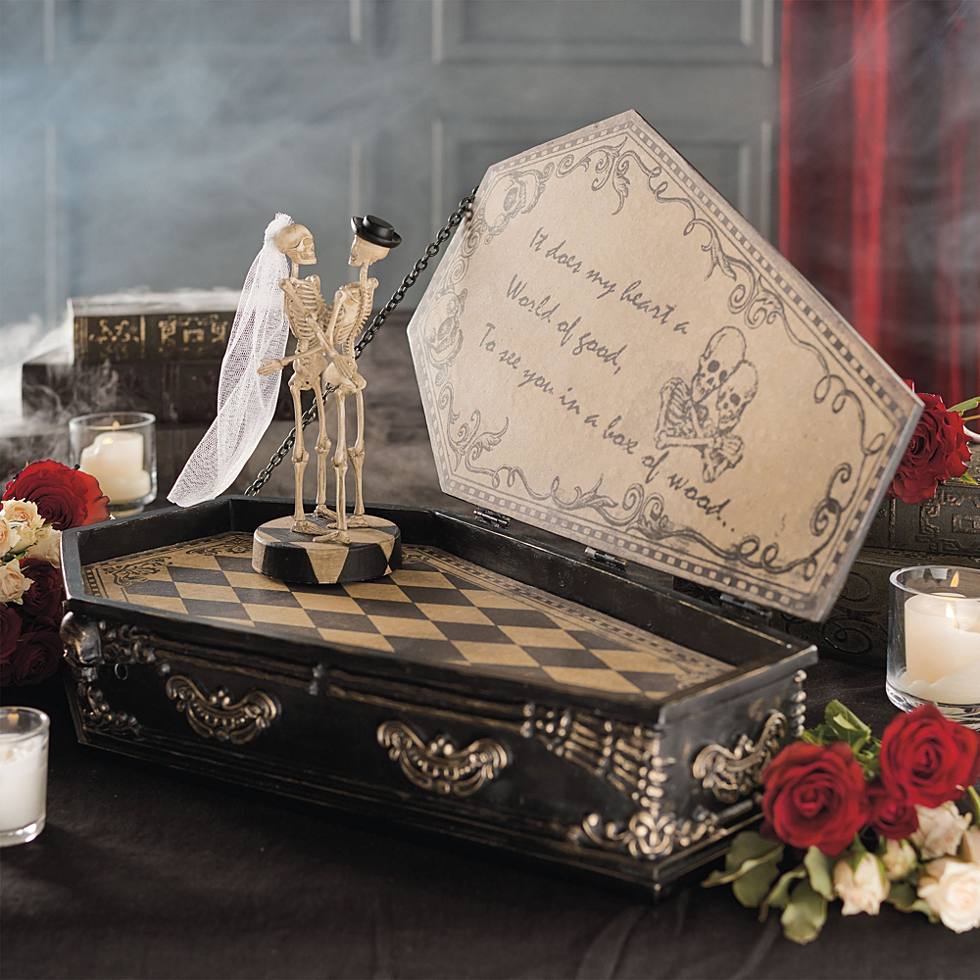 Embrace the brighter side of the season. Just this colorful, year after year. Smashing.
5 | Misting Haunted Candelabra
Someone blew out the candles, but they continue to burn. Eerie, right?
Have these puffy pranksters appear to burst right through your window panes.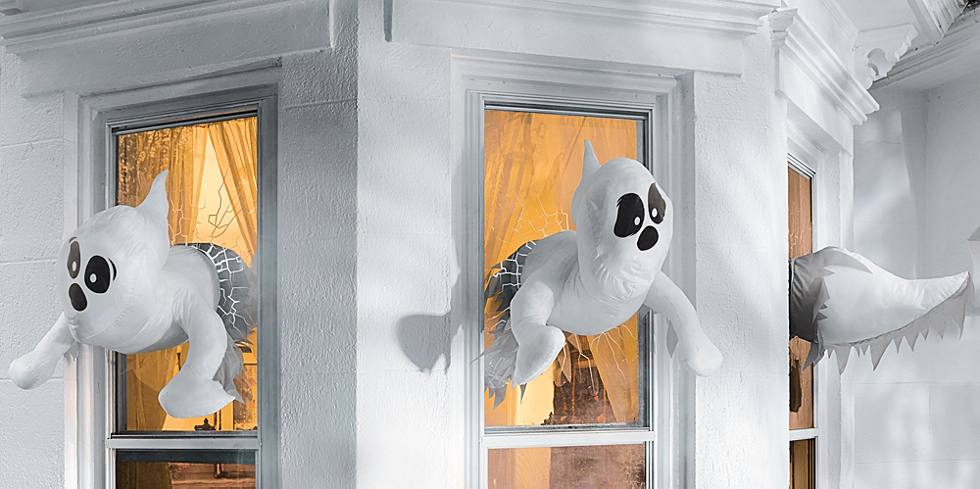 3 | Skeleton Ground Breaking Hands
Cool way to disturb the peace without totally burying your sense of humor. (No. 1 lurks…)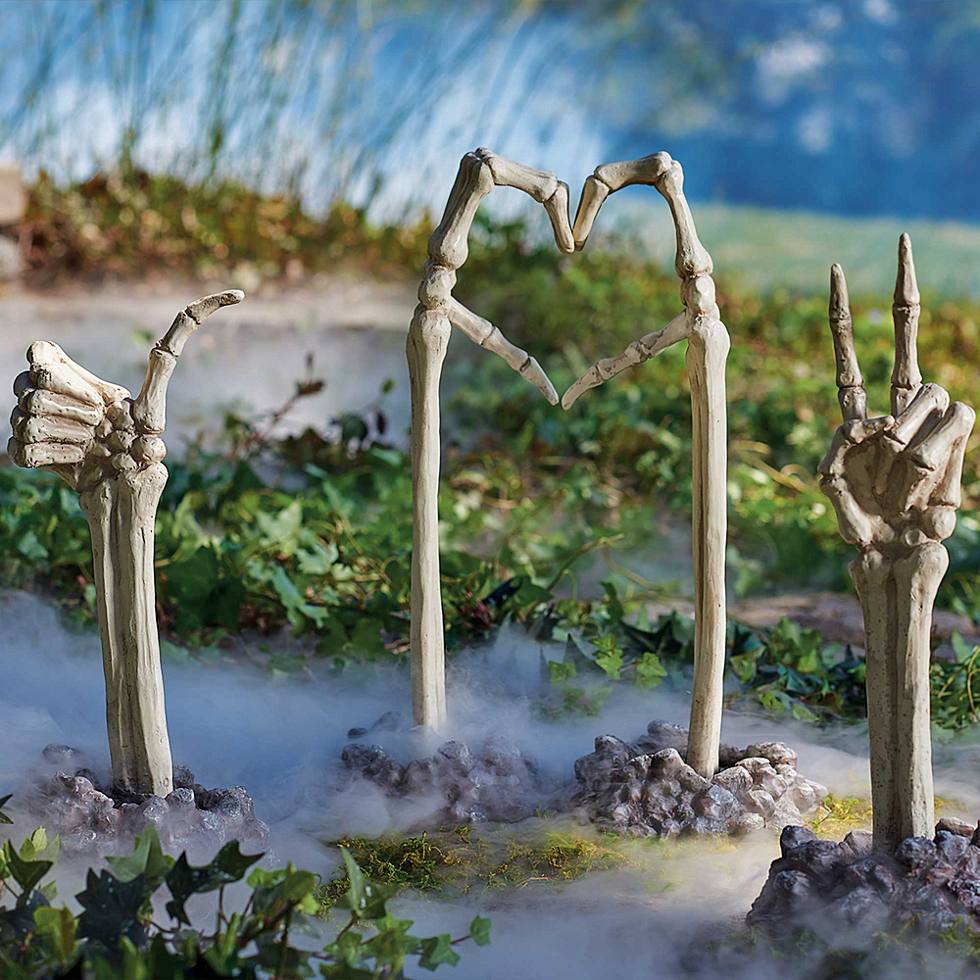 2 | Silhouette Haunted House and Spooky Tree
Create real, drive-by drama like no other haunted house in your neighborhood can.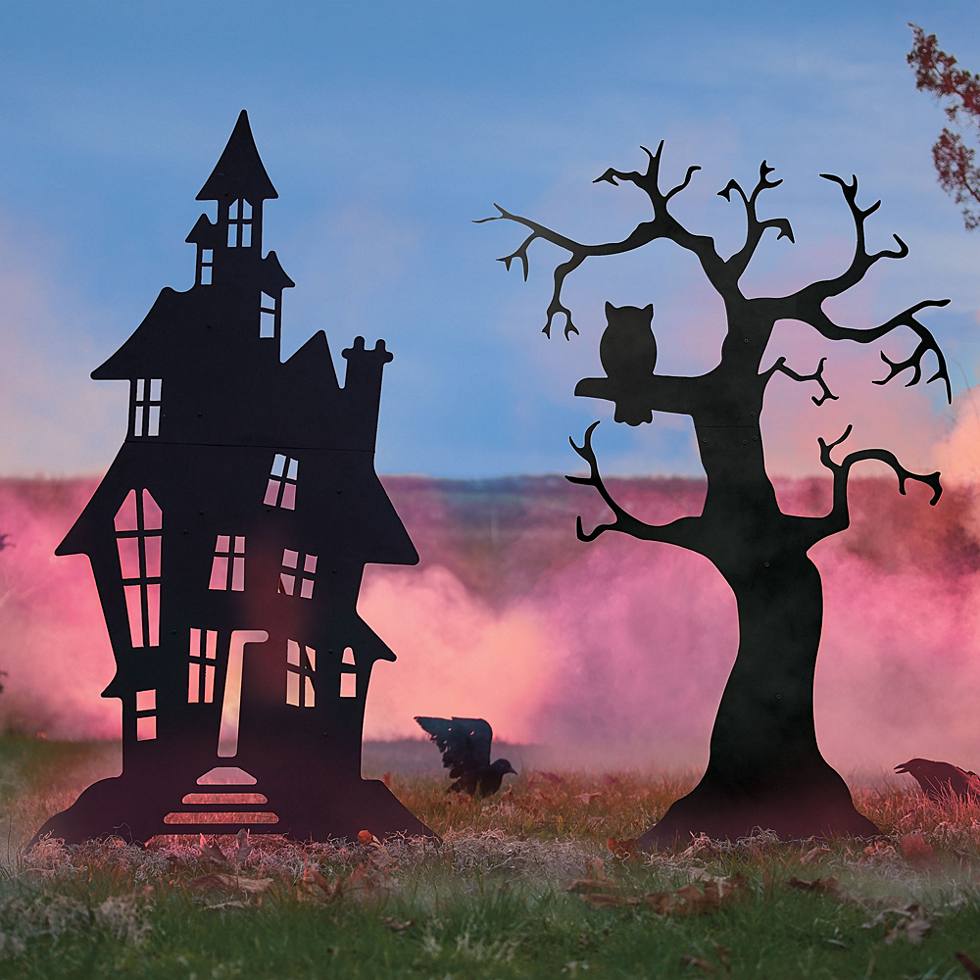 1 | "If The Broom Fits" Wreath
Presto. If you're a Halloween diva who knows every devilish detail counts, then own it.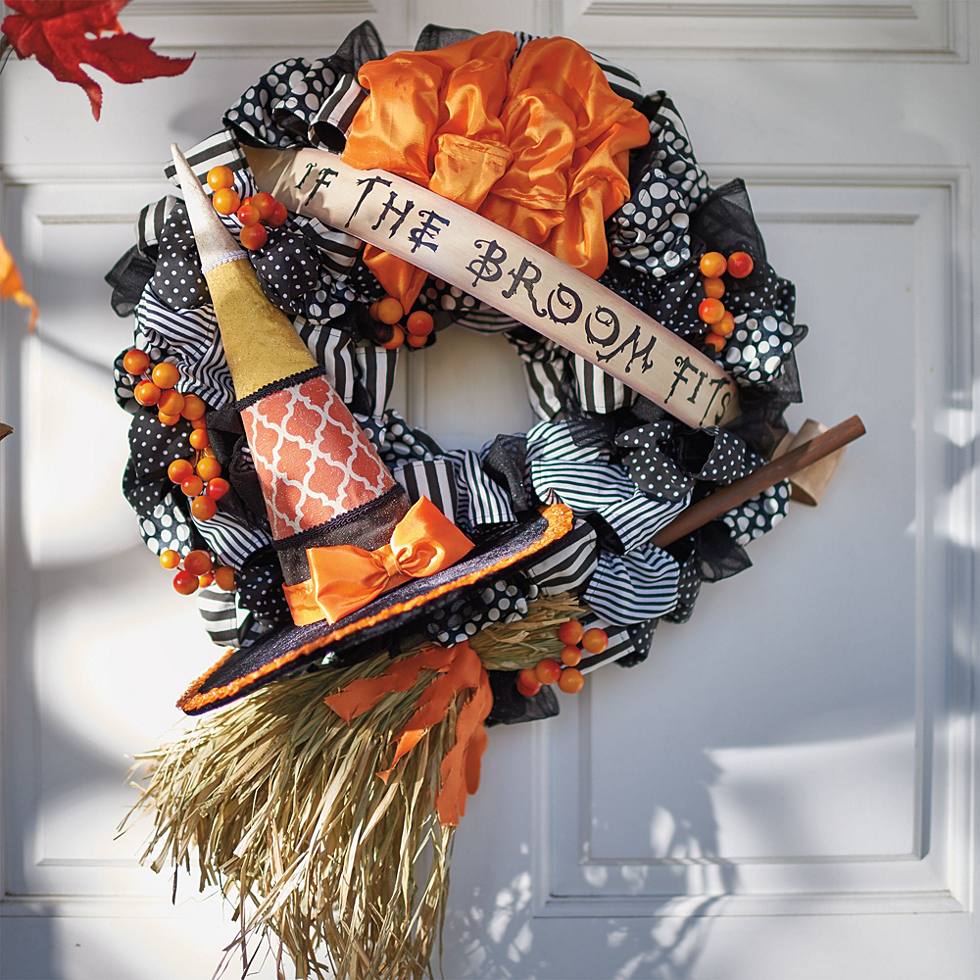 Shop all of these grandinroad exclusive Halloween décor items, and more, now.
Looking to extend a more spirited Halloween hello? Learn 5 Easy Tricks, Craft a Wicked Porch Makeover.