Decorate Like a Designer
Even carved, there's nothing all that inspiring about a natural pumpkin—not to mention plain gourds straight from the patch. Your everyday décor is thoughtful… spirited, and reflects your taste for extraordinary style. So why not approach your Halloween décor the same way? Professional designers pick everlasting pumpkins for their artful embellishments and ability to instantly elevate the look of their surroundings. In a word: gourdgeous.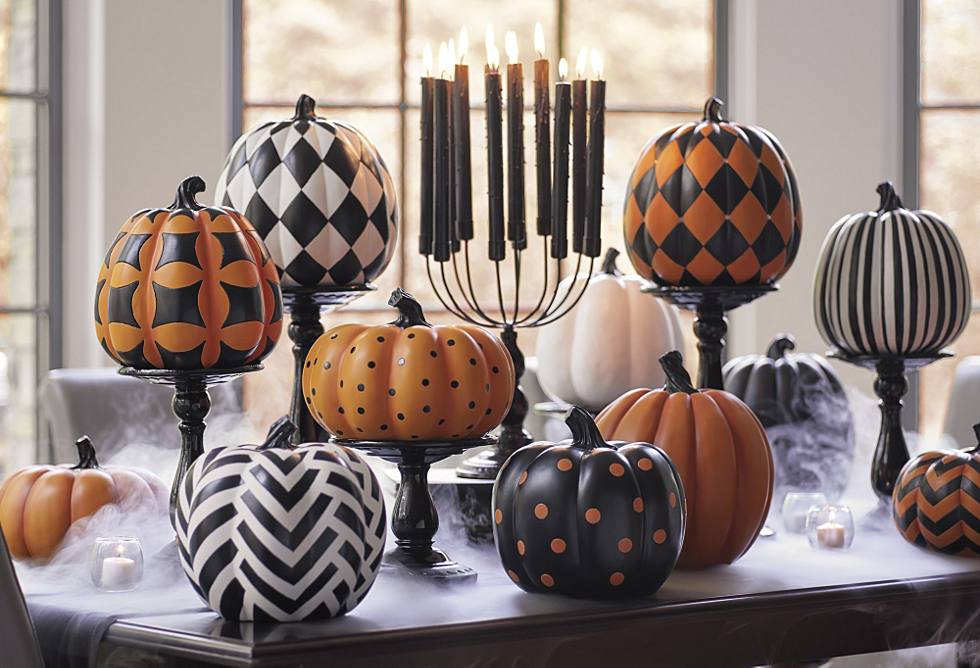 Spoil Yourself Rotten
Never worry about a fresh pumpkin turning to pumpkin pie on your porch again—that's scary, especially when guests come crawling! Durable materials mean faux pumpkins last and last. Not only will touches, like our designer pumpkins, look fabulous from the first signs of fall all the way through Thanksgiving, but they'll be drawing compliments for years to come. Simply place, enjoy, repeat—one startlingly stylish Halloween season after the next.
Carve Out More Time
When you go faux, all the work of creating an amazing looking pumpkin, with real character, is done for you. Just like magic. So you spend more time causing a stir with fiends and family. No need to toil hour upon hour searching for that perfect pin. Then gathering materials, painstakingly carving, painting, and decorating in an effort to recreate the look, only to be disappointed. Think inside the (Grandin Road) box—there's a ready-to-amaze pumpkin masterpiece in every one.
Expand Your Palette
So many options! And so many more than even Mother Nature could conjure up. Mercury glass pumpkins, metal luminaries, animated pumpkins, lighted flame pumpkins… but painted is where things get seriously stylish. Like a natural look? You got it. A solid color? Sure. There are strokes of artistic genius in stripes, chevrons, polka dots, bejeweled, and beyond. You'll have a smashing time choosing the materials, sizes, shapes, and motifs that speak to you. Then mix, match, stage, and rearrange to craft a look that will send spirits soaring. Pumpkin paradise…
Own Your Look
Here's a trick that will set your Halloween scene apart from the rest: shop from our giant patch of designer pumpkins, and you've taken your display to a dimension no one else can. All our designer pumpkins are curated exclusively for Halloween Haven fans. So, when the neighborhood battle for best Fright Night display grows fierce, rest easy knowing you have the award for Most Stylish right at your fingertips.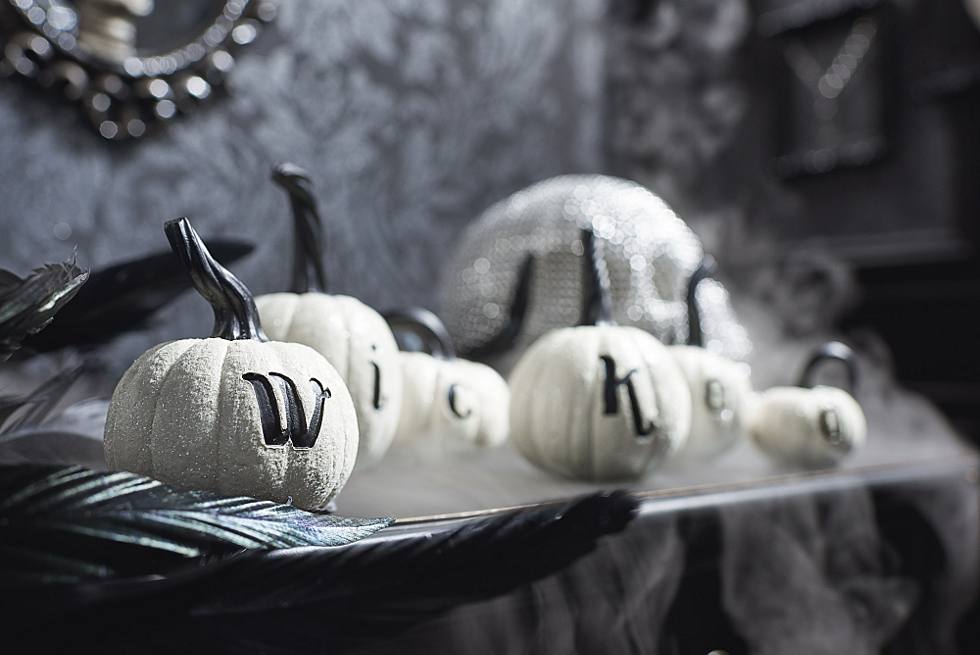 Shop Pumpkins >